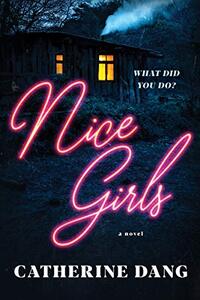 William Morrow
September 2021
On Sale: September 14, 2021
320 pages
ISBN: 0063027550
EAN: 9780063027558
Kindle: B08QJJ5YWL
Hardcover / e-Book
Add to Wish List

A pulse-pounding and deviously dark debut, written with the psychological acuity and emotional punch of Luckiest Girl Alive and All the Missing Girls, that explores the hungry, angry, dark side of girlhood and dares to ask what is most dangerous to a woman: showing the world what it wants to see, or who she really is?

What did you do?
Growing up in Liberty Lake, Minnesota, Mary was chubby, awkward, and smart. Earning a scholarship to an Ivy League school was her ticket out; she was going to do great things and never look back. Three years later, "Ivy League Mary" is back—a thinner, cynical, and restless failure. Kicked out of Cornell at the beginning of senior year, she won't tell anyone why. Working at the local grocery store, she sees familiar faces from high school and tries to make sense of the past and her life.
When beautiful, magnetic Olivia Willand, a rising social media star, goes missing, Mary—like the rest of Liberty Lake—becomes obsessed. Best friends in childhood, Mary and Olivia haven't spoken in years. Everyone admired Olivia, but Mary knows better than anyone that behind the Instagram persona hid a willful, manipulative girl with sharp edges. As the world worries for perfect, lovely Olivia, Mary can't help but hate her. She also believes that her disappearance is tied to another missing person—a nineteen-year-old girl named DeMaria Jackson whose disappearance has gone under the radar.
Who was the true Olivia Willand, and where did she go? What happened to DeMaria? As Mary delves deeper into the lives of the two missing girls, old wounds bleed fresh and painful secrets threaten to destroy everything.
Maybe no one is really a nice girl, after all.
Start Reading NICE GIRLS Now

Our Past Week of Fresh Picks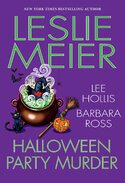 HALLOWEEN PARTY MURDER
by Leslie Meier, Lee Hollis, Barbara Ross
Featured as Fresh Pick on October 18, 2021
Small town traditions are celebrated throughout Maine during the holiday season. But when it comes to Halloween, some people are more than willing to reap Read More »
Cheeky, sassy, and entertaining Halloween cozy mystery trio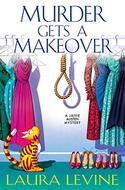 MURDER GETS A MAKEOVER
by Laura Levine
Featured as Fresh Pick on October 17, 2021
Writer-for-hire Jaine Austen, living in L.A. with her cat, Prozac, appreciates one of the perks of working freelance—a wardrobe that Read More »
Jaine Austen is Back and Better Than Ever!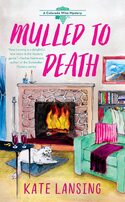 MULLED TO DEATH
by Kate Lansing
Featured as Fresh Pick on October 16, 2021
A Valentine's Day getaway is on the rocks when a young winemaker discovers a body at an alpine resort in this delightful cozy Read More »
Dead bodies seem to follow Parker wherever she goes, even to a ski resort for Valentine's Day.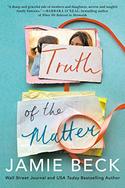 TRUTH OF THE MATTER
by Jamie Beck
Featured as Fresh Pick on October 15, 2021
Starting over means looking back for a mother and daughter on the road to reinventing themselves in a moving novel about family secrets and second Read More »
Entertaining and heartbreaking. . . Jamie Beck is an incredible storyteller!
A powerful and meaningful story...
Potomac Point has new arrivals and old secrets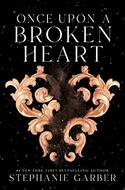 ONCE UPON A BROKEN HEART
by Stephanie Garber
Featured as Fresh Pick on October 14, 2021
Once Upon a Broken Heart marks the launch of a new series about love, curses, and the lengths that people will go to for Read More »
Garber brings the same magic to the table with Once Upon a Broken Heart that she did with Caraval.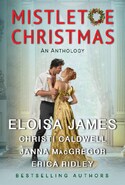 MISTLETOE CHRISTMAS
by Eloisa James, Erica Ridley, Christi Caldwell, Janna MacGregor
Featured as Fresh Pick on October 13, 2021
From four beloved writers—Eloisa James, Christi Caldwell, Janna MacGregor, and Erica Ridley—come four original stories that tell a hilarious tale of Read More »
A Party to Remember and a holiday to celebrate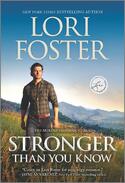 STRONGER THAN YOU KNOW
by Lori Foster
Featured as Fresh Pick on October 12, 2021
Welcome back to Ridge Trail, Colorado! Get ready for the next all-new book in New York Times bestselling author Lori Foster&rsquo Read More »
The McKenzies are back and even better
Love makes them Stronger Than You Know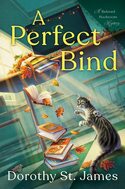 A PERFECT BIND
by Dorothy St. James
Featured as Fresh Pick on October 11, 2021
Librarian Tru Beckett, ardent defender of the printed word, is about to find out that keeping murder checked out of her beloved library is much Read More »
The secret bookroom librarian truly tempts fate this time...
Secrets Abound In This Small Southern Town!