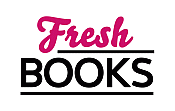 Fall into October Best Books
"A Dark Twisty Debut that Packs a Punch"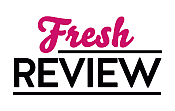 Reviewed by Sandra Martin
Posted September 24, 2021

Thriller Psychological | Women's Fiction Contemporary
A dark and twisty debut that features a divisive narrator who can be unlikeable and reckless, but also raw and driven. NICE GIRLS by Catherine Dang explores tough topics like social media, rejection, self-esteem, inequality, mental illness, and loss.
Ivy League Mary grew up a "fat forgettable" girl in her hometown of Liberty Lake, Minnesota. Only when she was admitted into Cornell University, did she get attention and receive the moniker "Ivy League Mary." But on the cusp of her senior year, Mary unleashes her anger on a freshman girl and gets expelled. Now she is back in Liberty Lake working at a local grocery store and contemplating what her future looks like. The relationship with her father is minimal and the loss of her mother still shadows her life. When a childhood friend, Olivia Willand, goes missing, Mary has trouble feeling empathetic for the girl. Olivia was a rising social media star who could be cruel and dismissive. She discarded Mary's friendship when she outgrew her. Yet, Mary knows Olivia's social media presence held a dark side and this may be the key to her disappearance. When body parts are found in a nearby lake, everyone believes they are Olivia's, but they end up belonging to another missing girl, DeMaria Jackson. Is there a serial killer loose in Liberty Lake? Now everyone is a suspect including an old high school football star, a creepy coworker, Mary's best friend's father, and a local policeman. As Mary continues her reckless investigation, she hurls people into the fire including herself. When she gets close to the truth, she uncovers a ruthless killer with a motive to silence all the girls who aren't so nice. Is Mary a nice girl or not?
This debut definitely packs a punch. The suspense builds nicely as Mary's world implodes and she needs to rebuild during a time of turmoil in her community. Her identity has been stripped and Mary needs to reinvent herself and move forward. Her foray into the mysterious disappearance and deaths of two girls becomes reckless and obsessive. She makes rash assumptions and leads the investigation the wrong way until she uncovers the real killer in the end. The mystery is good and the ending is truly terrifying and chilling. You may not agree with everything Mary does in the story, but if you like an intense ride into a heinous crime with a frightening villain and an unreliable narrator, you'll find a good read in NICE GIRLS by Catherine Dang.
SUMMARY

Growing up in Liberty Lake, Minnesota, Mary was chubby, awkward, and smart. Earning a scholarship to an Ivy League school was her ticket out; she was going to do great things and never look back. Three years later, "Ivy League Mary" is back—a thinner, cynical, and restless failure. Kicked out of Cornell at the beginning of senior year, she won't tell anyone why. Working at the local grocery store, she sees familiar faces from high school and tries to make sense of the past and her life.
When beautiful, magnetic Olivia Willand, a rising social media star, goes missing, Mary—like the rest of Liberty Lake—becomes obsessed. Best friends in childhood, Mary and Olivia haven't spoken in years. Everyone admired Olivia, but Mary knows better than anyone that behind the Instagram persona hid a willful, manipulative girl with sharp edges. As the world worries for perfect, lovely Olivia, Mary can't help but hate her. She also believes that her disappearance is tied to another missing person—a nineteen-year-old girl named DeMaria Jackson whose disappearance has gone under the radar.
Who was the true Olivia Willand, and where did she go? What happened to DeMaria? As Mary delves deeper into the lives of the two missing girls, old wounds bleed fresh and painful secrets threaten to destroy everything.
Maybe no one is really a nice girl, after all.
---
What do you think about this review?
Comments
No comments posted.

Registered users may leave comments.
Log in or register now!