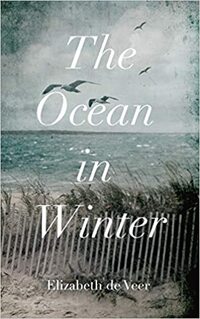 Blackstone Publishing
July 2021
On Sale: July 6, 2021
ISBN: 1982674644
EAN: 9781982674649
Kindle: B08WHGZCR1
Hardcover / e-Book / audiobook
Add to Wish List

The lives of the three Emery sisters were changed forever when Alex, eleven at the time, found their mother drowned in the bathtub of their home. After their mother's suicide, the girls' father shut down emotionally, leaving Alex responsible for caring for Colleen, then eight, and little Riley, just four. Now the girls are grown and navigating different directions. Alex, a nurse, has been traveling in India and grieving her struggle to have a child; Colleen is the devoted mother of preteens in denial that her marriage is ending; and Riley has been leading what her sisters imagine to be the dream life of a successful model in New York City. Decades may have passed, but the unresolved trauma of their mother's death still looms over them, creating distance between the sisters.
Then, on a March night, a storm rages near the coast of northeastern Massachusetts. Alex sits alone in an old farmhouse she inherited from a stranger. The lights are out because of the storm; then, an unexpected knock at the door. When Alex opens it, her beautiful younger sister stands before her. Riley has long been estranged from their family, prompting Colleen to hire the private investigator from whom they'd been awaiting news. Comforted by her unexpected presence, Alex holds back her nagging questions: How had Riley found her? Wouldn't the dirt roads have been impassable in the storm? Why did Riley insist on disappearing back into the night?
After her mysterious visitation, Alex and Colleen are determined to reconcile with Riley and to face their painful past, but the closer they come to finding their missing sister, the more they fear they'll only be left with Riley's secrets. An unforgettable story about grief, love, and what it means to be haunted, The Ocean in Winter marks the debut of a remarkable new voice in fiction.
Excerpt
The room becomes so quiet, the stillness itself takes a shape like there's another person in the room. And the truth is, there is another person between us, a person made of silence: our mother. Finally, I speak. "Tell me about that day." It is the question I ask every time, and she knows I will ask it this time too. "I don't remember it. What happened?"
Alex turns toward me, looks away for a moment, and bites her lip. Eventually, she speaks. "Riley," she says, her face still turned away from mine. "I don't like talking about it."
"I know," I say. "But I can't remember her. Why don't I remember, Alex?"
"You were little," she says. "It was 1989, twenty-five years ago this spring. Can you believe that? April second. What's that? A month from yesterday."
"Twenty-five years," I say. "Tell me again. I was too young for school, right? So, why wasn't I with her?"
"You were at a friend's house," she says. "We picked you up on the way home from school."
"What did you see when you opened that door?" I ask. "She was in the bathtub, right?"
"Don't do this, Riley," she says, rubbing her eyes. "Try to remember who she was. She was a gifted artist. She loved you, loved all of us." Her face looks strained as she says this.
"Thanks," I say. "That's a lovely little speech." I stand up to stretch my legs, then look out the window behind Alex. The darkness beyond is so thick and uninterrupted, it's like being blind. Alex has never forgiven our mother for taking her own life, so I don't buy the she-loved-you business. I lean into the window, a small seat there, and crumple myself up inside it. I don't want to meet her eyes when we talk about this next part. "You were eleven, right?"
She won't say no to me for very long. Nobody does.
Then finally, "Yes, eleven. We were walking home, and I had to pee," she says, standing. Her tone is matter-of-fact. "That's why I ran ahead of you and Colleen. I remember crashing through the front door and dreading that Mom would be mad at me for making too much noise." She pauses and wanders over to the wall beside the empty fireplace, arms crossed, her face twisted in a kind of half grimace. The pain of remembering is written on her face, the anguish of crawling through a tunnel between then and now to see that they are the same time, the same place. You have walked many miles for many years, but you have not progressed from where you started. This is always the truth.
"I ran upstairs and opened the door to the bathroom. And then . . ." She pauses. I look over at her; she has no expression and she's staring at the wall, spellbound. Like she's watching it all happen again.
"What?" I ask.
"The metal doorknob, cold in my hand," she says slowly, stretching the fingers of her right hand. "I was still holding it when I saw what was in the bathtub." She laughs a little. "I didn't need to pee anymore."
I look over at her, and the anguish on her face makes me cringe. "I'm sorry, Alex, I just want to understand. Was she . . . completely underwater?"
I hate asking her to revisit that place, but I feel and have often felt like I need to be walked through these moments. I don't understand what happened, and I can't make myself believe it; I need to feel it through the eyes of the sister who went through it. I am so sorry, Alex.
Alex nods. She does not cry as she talks about this, but she used to. "Her eyes were open. Her mouth was open. She didn't look real, but I knew she was gone. And then in one instant, I knew . . . I couldn't let you and Colleen see her like that. And I knew that everything in our lives that was good and easy was over."
"Did you think it had been an accident?" I ask.
She shakes her head. "I knew it wasn't," she says. "She was wearing a bathing suit. Why would someone wear a bathing suit in the bathtub? She knew somebody would find her. She must have known, actually, that one of us would find her. And you know she didn't like the idea of her children seeing her naked in the bathtub, but it didn't bother her so much that we might see her dead in the bathtub."
"Maybe she wasn't thinking clearly," I say. "Maybe all she knew in that moment . . . was pain."
Alex shakes her head and looks steely eyed straight ahead. "You're probably right. And I guess the part we'll never understand is why there was so much pain."
"No, I think we never will," I say, but my words falter in my throat as I speak. "Alex, do you ever hate her for what she did?"
She hesitates, then speaks. "I used to. I always thought she wouldn't have done it if she loved us." Alex stops for a few moments, and I look over at her. She has not moved; her eyes are still firmly on that spot on the wall. "You know, she was thirty-five when she died. I'm a year older than she was then. My whole life, I thought the world would end when I turned thirty-five."
"But the world didn't end," I say.
"No," she says. "But that's how old I was when I found out that I would never become a mother. So, in a way, it did."
Start Reading THE OCEAN IN WINTER Now

Our Past Week of Fresh Picks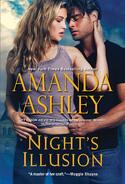 NIGHT'S ILLUSION
by Amanda Ashley
Featured as Fresh Pick on September 23, 2021
Hailed as "a master of her craft" (Maggie Shayne), one of the most trusted and innovative voices in paranormal romance, New York Times Read More »
Danger, romance and vampires - what more do you want?
THE BRONC RIDER TAKES A FALL
by Debra Holt
Featured as Fresh Pick on September 22, 2021
He's about to take the toughest ride of his life. Will it end in the hardest fall?Trey Tremayne, world champion bronc rider Read More »
A lady from Dallas makes a friend in McKenna Springs, Texas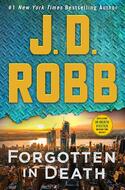 FORGOTTEN IN DEATH
by J.D. Robb
Featured as Fresh Pick on September 21, 2021
The latest in the #1 New York Times bestselling series: Homicide detective Eve Dallas sifts through the wreckage of the past to find Read More »
She will not let them be FORGOTTEN IN DEATH!
Sassy homicide detective brings new and old killers to deserved justice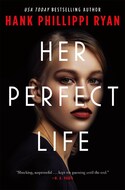 HER PERFECT LIFE
by Hank Phillippi Ryan
Featured as Fresh Pick on September 20, 2021
The next thrilling standalone novel by USA Today bestselling author Hank Phillippi Ryan.Everyone knows Lily Atwood--and that may be her biggest problem. The Read More »
Not Quite Perfect, but Fans of Hank Phillippi Ryan will love the secrets revealed
HER PERFECT LIFE is the Best Thriller for 2021!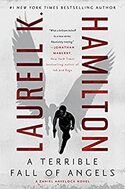 A TERRIBLE FALL OF ANGELS
by Laurell K. Hamilton
Featured as Fresh Pick on September 19, 2021
Angels walk among us, but so do other unearthly beings in this brand new series by #1 New York Times Bestselling author Laurell K Read More »
A good beginning to an exciting new series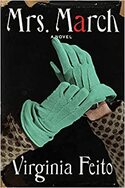 MRS. MARCH
by Virginia Feito
Featured as Fresh Pick on September 18, 2021
A twenty-first-century Highsmith, Virginia Feito conjures the unforgettable Mrs. March, an Upper East Side housewife whose life is shattered by her husband&rsquo Read More »
The psychological study of a high society woman unraveling at the seams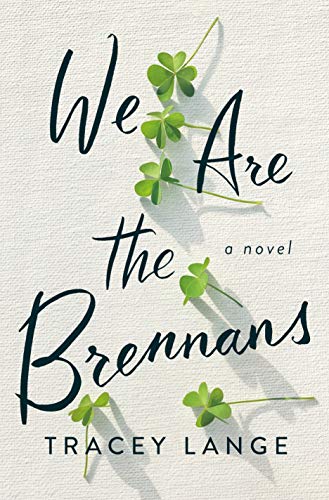 WE ARE THE BRENNANS
by Tracey Lange
Featured as Fresh Pick on September 17, 2021
In the vein of Mary Beth Keane's Ask Again, Yes, Tracey Lange's We Are the Brennans explores the Read More »
An engrossing story about family loyalty...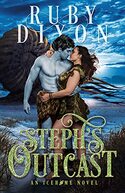 STEPH'S OUTCAST
by Ruby Dixon
Featured as Fresh Pick on September 16, 2021
Ever since we found the two Outcasts, it's been my goal to get them to join our beach tribe. Handsome, impossible Juth has Read More »
A love story with a hot out-of-this-world single dad and the human woman he adores!