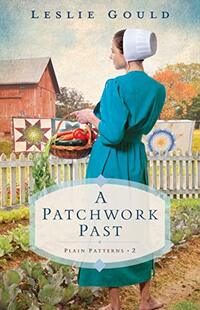 Plain Patterns Book #2
Bethany House Publishers
April 2021
On Sale: March 30, 2021
336 pages
ISBN: 0764235230
EAN: 9780764235238
Kindle: B08CJJ2PYY
Paperback / e-Book
Add to Wish List

When wild child Sophie Deiner--the daughter of an Amish bishop--is forced to return to Nappanee, Indiana, quilt-shop owner Jane Berger is one of only a few who welcome her back. It's the last place she wants to be, but Sophie's recent illness requires that she recover for a while.

As Sophie heals, she befriends a group of migrant workers and is appalled to learn of the wretched living conditions they're forced to endure. Sophie begins advocating on their behalf, but soon finds herself opposed by an ex-boyfriend who is the farm foreman.

Jane begins relating the story of an Amish couple who rescued survivors of the Great Chicago Fire of 1871, many of whom were Irish immigrants. And Sophie is more convinced than ever that she needs to fight for the powerless. But when digging deeper makes conditions even worse, has she chosen a fight she can't win?
Start Reading A PATCHWORK PAST Now

Plain Patterns

Our Past Week of Fresh Picks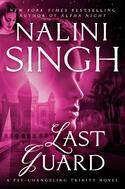 LAST GUARD
by Nalini Singh
Featured as Fresh Pick on July 29, 2021
In a destabilized world with countless lives at stake, two people defined by their aloneness must stand together to stave off ultimate destruction. New York Read More »
You really can't go wrong with a Nalini Singh Psy-Changeling book!
Separated soulmates unite to save their world
Two survivors strengthen the PsyNet and each other!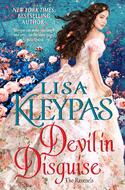 DEVIL IN DISGUISE
by Lisa Kleypas
Featured as Fresh Pick on July 28, 2021
New York Times bestseller Lisa Kleypas returns with an enthralling and steaming romance between a widowed lady and a Scot on the run—who Read More »
DEVIL IN DISGUISE has a well-matched couple, and a romance that's sweet, sexy, and satisfying!
Lisa Kleypas shines with DEVIL IN DISGUISE!
Widowed businesswoman and rugged Scots distiller find passion and danger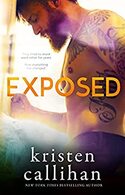 EXPOSED
by Kristen Callihan
Featured as Fresh Pick on July 27, 2021
BrennaThere are some people in life who know exactly how to push your buttons. For me, it's Rye Peterson. We can't Read More »
A divine mix of angst and amazeballs to make you cry and cheer!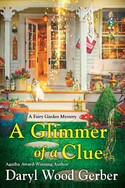 A GLIMMER OF A CLUE
by Daryl Wood Gerber
Featured as Fresh Pick on July 26, 2021
Courtney Kelly has a shop full of delights, a cat named Pixie, a green thumb—and a magical touch when it comes to garden Read More »
Enchanting and magical cozy mystery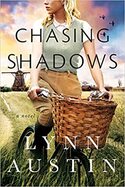 CHASING SHADOWS
by Lynn Austin
Featured as Fresh Pick on July 25, 2021
For fans of bestselling WWII fiction comes a powerful novel from Lynn Austin about three women whose lives are instantly changed when the Nazis invade Read More »
Emotionally Taxing but Great Read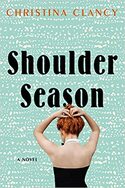 SHOULDER SEASON
by Christina Clancy
Featured as Fresh Pick on July 24, 2021
A dazzling portrait of a young woman coming into her own, the youthful allure of sex, drugs, and rock and roll, and what we lose Read More »
A tender-hearted coming of age story with a captivating air of escapism...
FALLING IN LOVE ON WILLOW CREEK
by Debbie Mason
Featured as Fresh Pick on July 23, 2021
Fall in love with the latest Highland Falls romance about a single mom-to-be's surprise delivery and the undercover FBI agent who rescues Read More »
A Good Romantic Comedy with a Mystery Bonus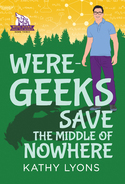 WERE-GEEKS SAVE THE MIDDLE OF NOWHERE
by Kathy Lyons
Featured as Fresh Pick on July 22, 2021
Into every generation is born a really scary relative. In this case, it's Walter Chen's aunt, who puts the spirit of Read More »
The demigod Monkey lands in Wisconsin