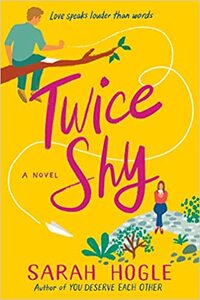 G.P. Putnam's Sons
April 2021
On Sale: April 6, 2021
320 pages
ISBN: 0593085531
EAN: 9780593085530
Kindle: B08Q7RFL3Y
Trade Size / e-Book
Add to Wish List

If you dream something hard enough, it might just come true . . .

Maybell Parrish lives with her head in the clouds, which is the sensible choice because her fantasy life is wonderful. She runs a cosy coffee shop, surrounded by friendly colleagues and delicious baked goods, and is together with the man of her dreams - the one she's now certain doesn't exist. In real life, she works in a thankless job surrounded by screaming children, blocked toilets and work frenemies who pity her, whilst trying not to think too hard about her absent mother and doing her best to deal with debilitating panic attacks. So, when Maybell inherits a stately old manor from her eccentric Great Aunt Violet, it's as though a piece of her dreams has finally come true . . .

But when she arrives at her new home, nothing is as she'd hoped. Not only is the magical manor she remembers falling apart, but Great Aunt Violet had plans. Enter Wesley Koehler, the handsome-yet-surly groundskeeper. Wesley turns out to be the co-inheritor of the property - and seems determined to avoid speaking to Maybell completely, which is just fine with Maybell. Yet, as the pair begin to tackle Violet's long list of demands, it becomes clear that Wesley's brooding exterior hides a shy, kind nature that has also found the real world a difficult place to be - in fact, could it be that Wesley and Maybell are better matched than even Maybell could ever have dreamed?
Start Reading TWICE SHY Now

Our Past Week of Fresh Picks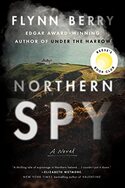 NORTHERN SPY
by Flynn Berry
Featured as Fresh Pick on May 11, 2021
A producer at the Belfast bureau of the BBC, Tessa is at work one day when the news of another raid comes on the air Read More »
Living Among the IRA
A riveting suspenseful novel of two sisters caught up in IRA terrorism!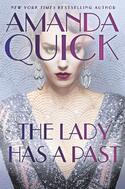 THE LADY HAS A PAST
by Amanda Quick
Featured as Fresh Pick on May 10, 2021
Beauty and glamour meet deception and revenge in this electrifying novel by New York Times bestselling author Amanda Quick. Investigative apprentice Lyra Brazier, the newest Read More »
Another wonderful story by the amazing Amanda Quick!
Intrigue and romance returns to Burning Cove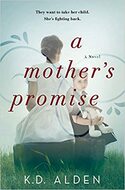 A MOTHER'S PROMISE
by K.D. Alden
Featured as Fresh Pick on May 9, 2021
Based on the true story behind a landmark U.S. Supreme Court Decision, K.D. Alden's debut is a rich and moving story of Read More »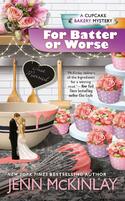 FOR BATTER OR WORSE
by Jenn McKinlay
Featured as Fresh Pick on May 8, 2021
The Fairy Tale Cupcake crew must discover the truth behind a death sprinkled with suspicion before Mel and Joe can say "I do", in Read More »
Catching up with old friends never felt so good
FOR BATTER OR WORSE couldn't be any more irresistible!
This return to Fairy Tale Cupcakes will be the highlight of my reading year!
A case of the culinary forces of good vs evil!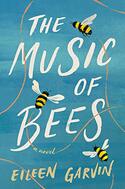 THE MUSIC OF BEES
by Eileen Garvin
Featured as Fresh Pick on May 7, 2021
Forty-four-year-old Alice Holtzman is stuck in a dead-end job, bereft of family, and now reeling from the unexpected death of her Read More »
A heartfelt story about loss, resiliency, friendship, and finding your way...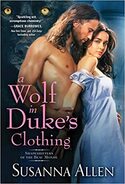 A WOLF IN DUKE'S CLOTHING
by Susanna Allen
Featured as Fresh Pick on May 6, 2021
A Duke in want of a wife... Alfred Blakesley, Duke of Lowell, has long been an enigma. No one dares to give a man of Read More »
She's determined to stay unmarried but now that he's found his mate, he's not letting her go.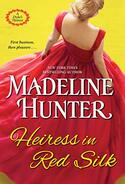 HEIRESS IN RED SILK
by Madeline Hunter
Featured as Fresh Pick on May 5, 2021
In this sparkling series from New York Times bestselling author Madeline Hunter, a mysterious bequest brings a whole new life—and brand-new love Read More »
Light romance and mystery combine to entertain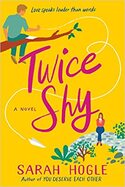 TWICE SHY
by Sarah Hogle
Featured as Fresh Pick on May 4, 2021
If you dream something hard enough, it might just come true . . .Maybell Parrish lives with her head in the clouds, which is the sensible choice Read More »
Two Misfits Find Love