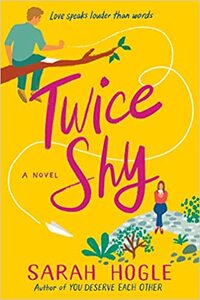 G.P. Putnam's Sons
April 2021
On Sale: April 6, 2021
320 pages
ISBN: 0593085531
EAN: 9780593085530
Kindle: B08Q7RFL3Y
Trade Size / e-Book
Add to Wish List

If you dream something hard enough, it might just come true . . .

Maybell Parrish lives with her head in the clouds, which is the sensible choice because her fantasy life is wonderful. She runs a cosy coffee shop, surrounded by friendly colleagues and delicious baked goods, and is together with the man of her dreams - the one she's now certain doesn't exist. In real life, she works in a thankless job surrounded by screaming children, blocked toilets and work frenemies who pity her, whilst trying not to think too hard about her absent mother and doing her best to deal with debilitating panic attacks. So, when Maybell inherits a stately old manor from her eccentric Great Aunt Violet, it's as though a piece of her dreams has finally come true . . .

But when she arrives at her new home, nothing is as she'd hoped. Not only is the magical manor she remembers falling apart, but Great Aunt Violet had plans. Enter Wesley Koehler, the handsome-yet-surly groundskeeper. Wesley turns out to be the co-inheritor of the property - and seems determined to avoid speaking to Maybell completely, which is just fine with Maybell. Yet, as the pair begin to tackle Violet's long list of demands, it becomes clear that Wesley's brooding exterior hides a shy, kind nature that has also found the real world a difficult place to be - in fact, could it be that Wesley and Maybell are better matched than even Maybell could ever have dreamed?
Start Reading TWICE SHY Now

Our Past Week of Fresh Picks
LORD ARES
by Jade Lee
Featured as Fresh Pick on June 23, 2021
Welcome to Book 3, in the bestselling Lords of the Masquerade series by Jade Lee!LORD OF WARHe'll fight for veterans, defend the Read More »
Jade Lee saved the Best for Last!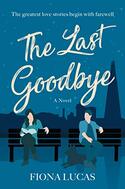 THE LAST GOODBYE
by Fiona Lucas
Featured as Fresh Pick on June 22, 2021
Poignant, hopeful, and full of emotional power, an unforgettable story in the vein of P.S. I Love You about two people learning to love Read More »
A charming romance bundled in a compelling story about how to deal with grief!
THE LAST GOODBYE is a heartwarming tale dealing with the loss of a spouse and finding love again.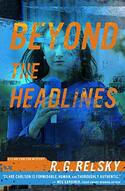 BEYOND THE HEADLINES
by R.G. Belsky
Featured as Fresh Pick on June 21, 2021
She was a mega-celebrity—he was a billionaire businessman—now he's dead—she's in jailLaurie Bateman was living the Read More »
When those who read the news end up making the headlines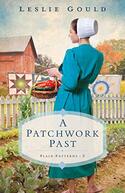 A PATCHWORK PAST
by Leslie Gould
Featured as Fresh Pick on June 20, 2021
When wild child Sophie Deiner--the daughter of an Amish bishop--is forced to return to Nappanee, Indiana, quilt-shop owner Jane Berger is one Read More »
We all have a patchwork past.
A SISTER'S SONG
by Molly Green
Featured as Fresh Pick on June 19, 2021
Her duty is to keep smiling through… When World War II breaks out, Suzanne's dream of attending the Royal Academy of Music Read More »
A moving story filled with strong women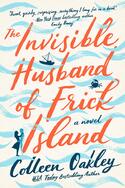 THE INVISIBLE HUSBAND OF FRICK ISLAND
by Colleen Oakley
Featured as Fresh Pick on June 18, 2021
Sometimes all you need is one person to really see you. Piper Parrish's life on Frick Island—a tiny, remote town smack Read More »
Quirky and sweet story, perfect for a summer read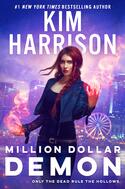 MILLION DOLLAR DEMON
by Kim Harrison
Featured as Fresh Pick on June 17, 2021
To save the city, Rachel Morgan will need to show some teeth in the next Hollows novel from #1 New York Times bestselling author Kim Read More »
Readers can expect a lot of magic and mayhem in MILLION DOLLAR DEMON.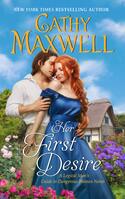 HER FIRST DESIRE
by Cathy Maxwell
Featured as Fresh Pick on June 16, 2021
If you love Lenora Bell and Tessa Dare, you'll love the next book in New York Times bestselling author Cathy Maxwell's Read More »
A Fun Enemies-to-Lovers Tale!!