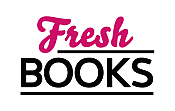 Books to enjoy in May! Let your reading blosson!
"Two Misfits Find Love"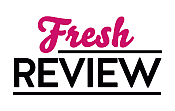 Reviewed by S. Lyn Collins
Posted April 27, 2021

Never having read Sarah Hogle, I enjoyed her newest contemporary romance release TWICE SHY. MayBell Parrish had a difficult upbringing where her mother took her from relative's house to relative's house. Since she turned 18, she worked at a thankless job at a tacky resort in Pigeon Forge Tennessee with friends that are not friends. For one wonderful summer, she lived with her Great Aunt Violet at her house Falling Stars. She receives notice that Aunt Violet died and she inherited her home.
Upon arrival, she learns she will be sharing the inheritance with Wesley who was the groundskeeper at Violet's home Falling Stars. I won't reveal any spoilers but Wesley and MayBell have a history and cranky Wesley has his own problems. The characters and story develop as they get the house rehabilitated. As the book finished, all the story lines wrapped up nicely and you have a feeling of happily ever after, where every person is able to find a special someone to make them complete in TWICE SHY.
SUMMARY
If you dream something hard enough, it might just come true . . .

Maybell Parrish lives with her head in the clouds, which is the sensible choice because her fantasy life is wonderful. She runs a cosy coffee shop, surrounded by friendly colleagues and delicious baked goods, and is together with the man of her dreams - the one she's now certain doesn't exist. In real life, she works in a thankless job surrounded by screaming children, blocked toilets and work frenemies who pity her, whilst trying not to think too hard about her absent mother and doing her best to deal with debilitating panic attacks. So, when Maybell inherits a stately old manor from her eccentric Great Aunt Violet, it's as though a piece of her dreams has finally come true . . .

But when she arrives at her new home, nothing is as she'd hoped. Not only is the magical manor she remembers falling apart, but Great Aunt Violet had plans. Enter Wesley Koehler, the handsome-yet-surly groundskeeper. Wesley turns out to be the co-inheritor of the property - and seems determined to avoid speaking to Maybell completely, which is just fine with Maybell. Yet, as the pair begin to tackle Violet's long list of demands, it becomes clear that Wesley's brooding exterior hides a shy, kind nature that has also found the real world a difficult place to be - in fact, could it be that Wesley and Maybell are better matched than even Maybell could ever have dreamed?
---
What do you think about this review?
Comments
No comments posted.

Registered users may leave comments.
Log in or register now!