Murder in an antiques shop, part of the superb series similar to the "Strangers On The Train." Don't miss all of them, they'll hold you enthralled.
Three devious prisoners vow murderous revenge. Now the second is free.
Dead trilogy
Ballantine
July 2004
Featuring: Amanda Crosby; Sean Mercer
400 pages
ISBN: 0345463935
EAN: 9780345463937
Paperback
Add to Wish List

With her stalker captured, antiques dealer Amanda Crosby can finally sleep at night. Having worked hard to put the nightmare behind her, Amanda has vowed to never be a victim again. But when her business partner, Derek England, is found with a bullet through the back of his head just hours after she left an incriminating message on his voice mail, Amanda finds herself in danger of becoming a victim of another sort.
All the evidence points to Amanda as Derek's killer, and Chief of Police Sean Mercer is building the case against her. But when another of her colleagues is found brutally murdered, it's obvious that someone other than Amanda is behind the killings. Suddenly Amanda is a target once again, as a diabolical killer circles ever closer—and the only thing that stands between her and becoming the third and final victim is the man who had tried to put her behind bars. . . .

Our Past Week of Fresh Picks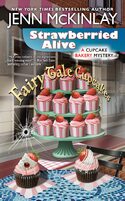 STRAWBERRIED ALIVE
by Jenn McKinlay
Featured as Fresh Pick on May 16, 2022
The crew from the Fairy Tale Cupcakes shop risks getting burned when they set out to find a murderer who is terrorizing their town&nbsp Read More »
Welcome Back to Fairy Tale Cupcakes!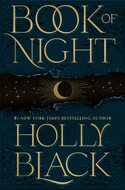 BOOK OF NIGHT
by Holly Black
Featured as Fresh Pick on May 15, 2022
#1 New York Times bestselling author Holly Black makes her stunning adult debut with Book of Night, a modern dark fantasy of shadowy thieves and Read More »
Fans of Holly Black are going to be excited for her adult debut.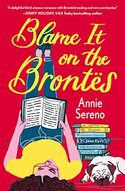 BLAME IT ON THE BRONTES
by Annie Sereno
Featured as Fresh Pick on May 14, 2022
English professor Athena Murphy is an authority on the novels of the Brontë sisters. But as they say in academia, publish or perish. To Read More »
Good old fashioned swoony second chance story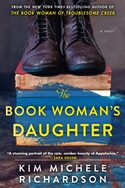 THE BOOK WOMAN'S DAUGHTER
by Kim Michele Richardson
Featured as Fresh Pick on May 13, 2022
The new novel from the New York Times bestselling author of The Book Woman of Troublesome Creek! Bestselling historical fiction author Kim Michele Read More »
Return to Troublesome Creek in the 1950s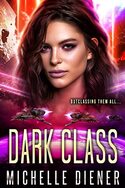 DARK CLASS
by Michelle Diener
Featured as Fresh Pick on May 12, 2022
Waking up alone . . . Ellie Masters comes out of a coma to find herself the only inhabitant of an eerily empty moon station. She&rsquo Read More »
Kidnapped Earthling and Grih captain battle against Tecran rogues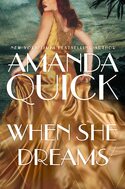 WHEN SHE DREAMS
by Amanda Quick
Featured as Fresh Pick on May 11, 2022
Return to 1930s Burning Cove, California, the glamorous seaside playground for Hollywood stars, mobsters, spies, and a host of others who find more than they Read More »
Finally her dream comes true!
COLTON'S DANGEROUS REUNION
by Justine Davis
Featured as Fresh Pick on May 10, 2022
Protecting children is his calling…Now he must guard the woman who broke his heart Social worker Gideon Colton has devoted his life Read More »
The Coltons of Colorado Series Returns with a Dangerous Reunion
A Doctor and Social Worker have a Colton's Dangerous Reunion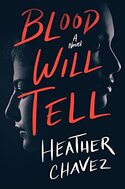 BLOOD WILL TELL
by Heather Chavez
Featured as Fresh Pick on May 9, 2022
From the author of the acclaimed debut No Bad Deed, a twisty novel about the bond between two sisters—and the crimes one Read More »
How Far Would You Go To Protect Your Sister?