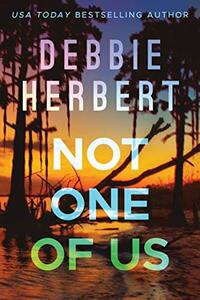 Thomas & Mercer
February 2021
On Sale: February 1, 2021
Featuring: Jori Trahan
ISBN: 1542024927
EAN: 9781542024921
Kindle: B082LSG9RQ
Trade Size / e-Book / audiobook
Add to Wish List

From the bestselling author of Cold Waters comes a brooding thriller about a woman who must decide if safeguarding her family is worth burying a truth that will haunt her forever.
Thirteen years ago, Jori Trahan's boyfriend vanished without a trace. Now, after moving back home to Alabama to care for her ailing grandmother and autistic brother, she comes face-to-face with the deadly mystery behind his disappearance.
Jori has a rare form of synesthesia, meaning she can "hear" colors; to her, tones of voice are as unique as fingerprints. With the help of this ability and a sympathetic cop, Jori comes dangerously close to uncovering the truth. But those responsible will go to any length—including murder—to keep their dark secrets buried.
Soon, it seems that no one in the sleepy bayou town is safe, and after Jori's brother is kidnapped, she knows she must drop the investigation or risk losing her family. But when protecting them means letting an evil deed go unpunished, putting family first may be the last thing she'll ever do.
Excerpt
A frisson of unease shivered down my spine as I entered my bedroom, an unsettling deep in my gut that was out of place with the ordinary routine of my day. After speaking with Grace Fairhope yesterday, I'd returned home to an uneventful evening, and this morning had been no different. After Zach was at his day program, I'd spent a couple of hours running errands around town with Mimi and then taken a long walk in the woods. Mimi was in the kitchen now. Pots and pans rattled as she began to prepare a gumbo that would simmer until suppertime.
I cocked my head to the side, trying to understand why the fine hairs on the nape of my neck had risen. At first glance, all was in place. The modest room, with its scuffed but clean wooden floors, slightly battered furniture, and an oil lamp on the dresser had a shabby-chic vibe that was cozy and warm. A small roll top desk, where I used to do all my schoolwork, was shoved into one corner. Growing up, I'd pretty much regarded my room as shabby and not at all chic, but as an adult, I saw it had a retro charm that some people now paid a hefty price to emulate.
My quilted bedspread was smooth and unruffled. The book I'd been reading was where I'd left it on my nightstand. My gaze swung to the dresser, but the lace doily, jewelry box, and perfume bottles were in the same spot, if slightly askew. Still, I couldn't shake the sensation that someone had been in my room. There was a faint but definite musk in the air that hadn't been there when I'd dressed this morning.
I looked around the room, noticing that my closet door stood open and all the hanging clothes had been pushed to one side. That had not been my doing. I always kept the closet shut and my clothes tidy. I walked over and saw that the boxes of photos, journals, and old board games I kept on the top shelf had been knocked to the floor.
Who'd been rifling through my stuff? Zach had no interest in my old junk. He never came in my room and didn't tolerate anyone entering his bedroom, either, unless invited. Mimi had never been one to come in my room. Ever since junior high, I'd been responsible for cleaning my space and doing my laundry.
I bent down and picked up scattered Monopoly money and stacks of spilled photographs, intent on tidying the mess. But I paused at the sight of my old notebooks and journals, which lay open as though someone had been reading them.
Why? Who would care about the journals of a teenage girl? It was hardly gripping reading material. Thank God I'd torn out and burned the section chronicling my last semester of school before leaving the bayou to strike out on my own. Tonight, I'd burn what was left of these journals. The idea of someone violating my privacy made my skin crawl.
I picked up a couple of notebooks and flipped through them. Random pages had been torn out. I began separating the journals from the rest of the other junk on the floor, but I stopped short when my hands brushed against something furry and sticky. I help up my hands and gasped at the brownish liquid coating my fingers. What the hell? I scrambled backward and then kicked at the pile with my foot.
A tiny snake, no longer than four inches, was slit down the middle, its organs sagging out of its stomach. It was skewered onto a cardboard chess board with a bent safety pin. A single dried flower petal and a note were pinned to its dissected, ruined body. Trembling, I bent back down to read the block letters written in all caps: LET DEAD DOGS LIE.
Start Reading NOT ONE OF US Now

Our Past Week of Fresh Picks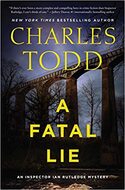 A FATAL LIE
by Charles Todd
Featured as Fresh Pick on March 1, 2021
In one of his most puzzling cases, Scotland Yard Inspector Ian Rutledge must delve deep into a dead man's life and his past Read More »
Shocking murders arise from lies rooted in the past!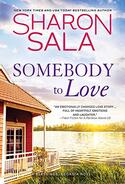 SOMEBODY TO LOVE
by Sharon Sala
Featured as Fresh Pick on February 28, 2021
New York Times and USA Today bestselling author Sharon Sala continues the bestselling Blessings, Georgia series. Not only did a family member steal the money Read More »
Betrayal may open up possibilities to a different love in Blessings, Georgia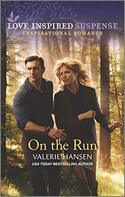 ON THE RUN
by Valerie Hansen
Featured as Fresh Pick on February 27, 2021
Is she running from danger—or into it?When a desperate criminal pulls a gun on her in the ER, nurse Janie Kirkpatrick is Read More »
Escapist fiction with a first responder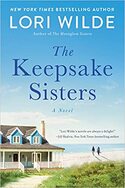 THE KEEPSAKE SISTERS
by Lori Wilde
Featured as Fresh Pick on February 26, 2021
It was a story that couldn't possibly be true: Identical twins, separated at birth. Anna Drury wouldn't have believed it, but Read More »
Twins' lives forever changed in a matter of moments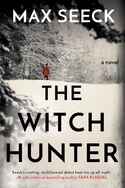 THE WITCH HUNTER
by Max Seeck
Featured as Fresh Pick on February 25, 2021
A shocking murder in an affluent Helsinki suburb has ties to witchcraft and the occult in this thrilling U.S. debut from Finnish author Max Read More »
Darkly thrilling occultic tale that is hard to put down!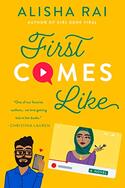 FIRST COMES LIKE
by Alisha Rai
Featured as Fresh Pick on February 24, 2021
The author of The Right Swipe and Girl Gone Viral returns with a story about finding love in all the wrong inboxes... Beauty expert Read More »
Such a cute book, you won't want to miss the delightful Rom-Com!
HUNTER
by Donna Michaels
Featured as Fresh Pick on February 23, 2021
Leaving the military had always been in Hunter Donovan future—either by casket or choice--turns out, it was choice. Early on, he made Read More »
She gives him back his heart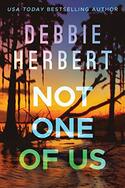 NOT ONE OF US
by Debbie Herbert
Featured as Fresh Pick on February 22, 2021
From the bestselling author of Cold Waters comes a brooding thriller about a woman who must decide if safeguarding her family is worth burying a Read More »
The past breaks open with a bang