"The past breaks open with a bang"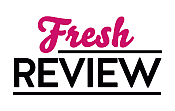 Reviewed by Annetta Sweetko
Posted February 18, 2021

Thriller Domestic | Suspense Psychological
Jori Trahan thought the worst thing that could have happened to her teenage life was the sudden disappearance of her boyfriend and his parents on the eve of prom. Life moved on but the mystery was never solved. Years later she is moving back to care for her aging grandmother who has dementia and her autistic brother. Once there, Jori is reminded of the missing boyfriend and the rumors that surrounded their disappearances. Little does she know that those mysterious happenings from her past could cause so much more heartbreak and pain now.
She still has questions and now she is determined to find answers because the loss of her boyfriend was only the beginning of the changes in her world. Secrets upon secrets are stirred, unexpected tragedies come out of the woodwork, and someone who doesn't want those secrets known will fight back. And it will not matter to them who is asking the questions, those questions must stop.
NOT ONE OF US is a riveting mystery with a lot of twists and turns. Author Debbie Herbert takes her readers into a small town in the Alabama Bayou filled with secrets steeped with quite a bit of distrust for strangers. When Jori starts asking questions she can not imagine the hornets' nest she will stir.
The characters certainly give a realistic small town, backwoods feel in conversation and actions. Even the deputy Tegan Blackwell has to deal with quite a bit of chauvinistic attitude but she is the heroine of the book along with Jori after she got some unexpected answers. I will not tell you who the bad guy is but suffice it to say that amateur detectives might or might not guess it in the end, but if you do, it will not harm the enjoyment of the explosive ending. In the end, several murders are solved, a cold case, and a drug ring is broken up.
You will have to read NOT ONE OF US to find out how Jori finally gets closure for her heartbreak so long ago (and it was more than just missing the prom) and be ready for an amazing, sometimes heartbreaking, ride.
SUMMARY
From the bestselling author of Cold Waters comes a brooding thriller about a woman who must decide if safeguarding her family is worth burying a truth that will haunt her forever.
Thirteen years ago, Jori Trahan's boyfriend vanished without a trace. Now, after moving back home to Alabama to care for her ailing grandmother and autistic brother, she comes face-to-face with the deadly mystery behind his disappearance.
Jori has a rare form of synesthesia, meaning she can "hear" colors; to her, tones of voice are as unique as fingerprints. With the help of this ability and a sympathetic cop, Jori comes dangerously close to uncovering the truth. But those responsible will go to any length—including murder—to keep their dark secrets buried.
Soon, it seems that no one in the sleepy bayou town is safe, and after Jori's brother is kidnapped, she knows she must drop the investigation or risk losing her family. But when protecting them means letting an evil deed go unpunished, putting family first may be the last thing she'll ever do.
Excerpt
A frisson of unease shivered down my spine as I entered my bedroom, an unsettling deep in my gut that was out of place with the ordinary routine of my day. After speaking with Grace Fairhope yesterday, I'd returned home to an uneventful evening, and this morning had been no different. After Zach was at his day program, I'd spent a couple of hours running errands around town with Mimi and then taken a long walk in the woods. Mimi was in the kitchen now. Pots and pans rattled as she began to prepare a gumbo that would simmer until suppertime.
I cocked my head to the side, trying to understand why the fine hairs on the nape of my neck had risen. At first glance, all was in place. The modest room, with its scuffed but clean wooden floors, slightly battered furniture, and an oil lamp on the dresser had a shabby-chic vibe that was cozy and warm. A small roll top desk, where I used to do all my schoolwork, was shoved into one corner. Growing up, I'd pretty much regarded my room as shabby and not at all chic, but as an adult, I saw it had a retro charm that some people now paid a hefty price to emulate.
My quilted bedspread was smooth and unruffled. The book I'd been reading was where I'd left it on my nightstand. My gaze swung to the dresser, but the lace doily, jewelry box, and perfume bottles were in the same spot, if slightly askew. Still, I couldn't shake the sensation that someone had been in my room. There was a faint but definite musk in the air that hadn't been there when I'd dressed this morning.
I looked around the room, noticing that my closet door stood open and all the hanging clothes had been pushed to one side. That had not been my doing. I always kept the closet shut and my clothes tidy. I walked over and saw that the boxes of photos, journals, and old board games I kept on the top shelf had been knocked to the floor.
Who'd been rifling through my stuff? Zach had no interest in my old junk. He never came in my room and didn't tolerate anyone entering his bedroom, either, unless invited. Mimi had never been one to come in my room. Ever since junior high, I'd been responsible for cleaning my space and doing my laundry.
I bent down and picked up scattered Monopoly money and stacks of spilled photographs, intent on tidying the mess. But I paused at the sight of my old notebooks and journals, which lay open as though someone had been reading them.
Why? Who would care about the journals of a teenage girl? It was hardly gripping reading material. Thank God I'd torn out and burned the section chronicling my last semester of school before leaving the bayou to strike out on my own. Tonight, I'd burn what was left of these journals. The idea of someone violating my privacy made my skin crawl.
I picked up a couple of notebooks and flipped through them. Random pages had been torn out. I began separating the journals from the rest of the other junk on the floor, but I stopped short when my hands brushed against something furry and sticky. I help up my hands and gasped at the brownish liquid coating my fingers. What the hell? I scrambled backward and then kicked at the pile with my foot.
A tiny snake, no longer than four inches, was slit down the middle, its organs sagging out of its stomach. It was skewered onto a cardboard chess board with a bent safety pin. A single dried flower petal and a note were pinned to its dissected, ruined body. Trembling, I bent back down to read the block letters written in all caps: LET DEAD DOGS LIE.
---
What do you think about this review?
Comments
No comments posted.

Registered users may leave comments.
Log in or register now!