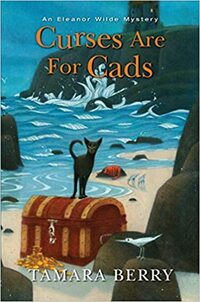 An Eleanor Wilde Mystery #3
Kensington
October 2020
On Sale: October 27, 2020
320 pages
ISBN: 1496729331
EAN: 9781496729330
Kindle: B085LTWQX6
Hardcover / e-Book
Add to Wish List

Just as fake medium Eleanor Wilde begins falling for Nicholas Hartford III and his endearing family, she's summoned to a remote Scottish castle where an unusual assignment to locate a haunted trove of treasure threatens Eleanor's budding romance, her livelihood . . . and her life!

As Sussex's resident witch and pseudo psychic, Eleanor has grown accustomed to somewhat strange requests for supernatural aid. So when Nicholas's university pal, Sid Stewart, writes from the family's remote castle in Scotland, begging for Ellie's services as a medium, Ellie is only delighted to help.

Apparently, the recently deceased patriarch of Sid's family, Glenn Stewart, died before divulging the whereabouts of an important cache of family heirlooms. The Stewart clan hopes a clairvoyant can contact him from beyond the grave. Of course, Ellie can't actually commune with the dead. But faking it is the name of her game. She's not worried, until . . .

Aboard the train for Oban, Ellie discovers that fellow medium Birdie White is also heading to the Outer Hebrides to assist the Stewarts. Birdie is a master in the art, serving as a spiritual consultant to royalty and even assisting Scotland Yard on occasion. Ellie might not trust the woman's motivations, but Birdie's skills are unquestionable.

But while Birdie is busy speaking with the dead, Ellie plans to talk to living suspects—namely, the other residents and employees of the spooky Stewart estate, who know a lot more than they're letting on. Amid swirling rumors of cursed treasure, whispered tales of ghostly pirates, and a recent spate of preternatural murders, in order to catch the killer Ellie must confront the most terrifying possibility of all—her gift may be real . . .

Start Reading CURSES ARE FOR CADS Now

Eleanor Wilde

Our Past Week of Fresh Picks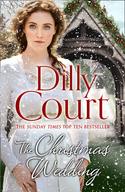 THE CHRISTMAS WEDDING
by Dilly Court
Featured as Fresh Pick on November 27, 2020
Holding the letter in trembling hands, Daisy's future crumbled before her – the words engraved on her heart forever. The village of Read More »
The new middle class cope with winter in 1867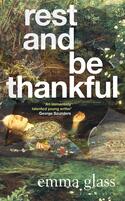 REST AND BE THANKFUL
by Emma Glass
Featured as Fresh Pick on November 26, 2020
A darkly shimmering novel of a nurse on the edge of burnout, by "an immensely talented young writer . . . Her fearlessness renews one's faith Read More »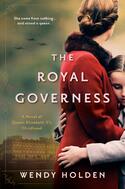 THE ROYAL GOVERNESS
by Wendy Holden
Featured as Fresh Pick on November 25, 2020
Sunday Times bestselling author Wendy Holden brings to life the unknown childhood years of one of the world's most famous figures, Queen Elizabeth Read More »
An Insider's Look Into Raising a Queen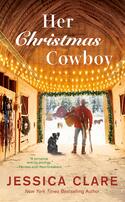 HER CHRISTMAS COWBOY
by Jessica Clare
Featured as Fresh Pick on November 24, 2020
From New York Times bestselling author Jessica Clare comes a Christmas Western filled with holiday cheer.Caleb Watson has been crushing on elementary Read More »
Another strong, sensitive, sexy cowboy hero written by Jessica Clare!
I'm hoping to turn Jessica Clare's Christmas cowboy romances into a yearly tradition!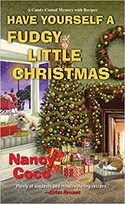 HAVE YOURSELF A FUDGY LITTLE CHRISTMAS
by Nancy Coco
Featured as Fresh Pick on November 23, 2020
Christmas on Mackinac Island brings a flurry of festive activity for fudge shop owner Allie McMurphy—but also a body in a snowbank . . .&nbsp Read More »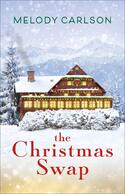 THE CHRISTMAS SWAP
by Melody Carlson
Featured as Fresh Pick on November 22, 2020
All Emma Daley wants this holiday season is a white Christmas. But the young teacher and struggling musician sure can't find that in sunny Read More »
A perfect book to curl up with by the fire and catch some cozy Christmas romance vibes!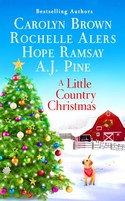 A LITTLE COUNTRY CHRISTMAS
by Rochelle Alers, Carolyn Brown, Hope Ramsay, A.J. Pine
Featured as Fresh Pick on November 21, 2020
From matchmaking carolers to a festive lights competition, four bestselling authors explore the magic of the holidays in these heartwarming small towns.The Perfect Christmas Read More »
Sometimes you have to rediscover the joy of the season.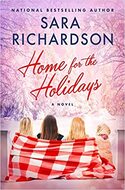 HOME FOR THE HOLIDAYS
by Sara Richardson
Featured as Fresh Pick on November 20, 2020
The Buchanan sisters all share special childhood memories of their Aunt Sassy's beloved Juniper Inn. There, they frolicked in the snow, baked sugar cookies Read More »
It's time for Christmas cheer and a reality check for these sisters.