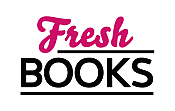 Giving thanks for reading in November
"A fake psychic meets a fake psychic- what could possibly go wrong?"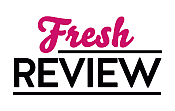 Reviewed by Debbie Wiley
Posted November 12, 2020

Eleanor Wilde has been honing her swimming skills for her scuba diving trip to Malta with Nicholas Hartford III when plans unexpectedly change. Nicholas wants Eleanor to use her medium powers to locate a family's missing heirlooms. Eleanor is much more excited about a trip to Scotland anyway, although her enthusiasm quickly fades when she meets Birdie White, who also proclaims to be a medium. Things only get messier once they both arrive at the Stewarts' isolated estate. It's only then that Eleanor learns about Gloriana's Curse and the reason why the family wants the missing gold heirlooms discovered. Can Eleanor find the gold, stop Gloriana's Curse, and uncover the identity of a murderer?
CURSES ARE FOR CADS is the third book in the Eleanor Wilde Mystery series and can be read as a standalone. However, I have to admit that my first taste of Eleanor and Nicholas has me intrigued as I want to know more about their history as well as her own fake psychic gigs. I do have some questions that may be answered in earlier books, but it didn't detract from my enjoyment of CURSES ARE FOR CADS.
A fake psychic meets a fake psychic. . . what could possibly go wrong? Oh, I laughed and laughed at Eleanor's frustrations with Birdie! Birdie outplays and out psychics Eleanor at every turn--and yet, Eleanor really does talk to her dead sister. Eleanor is unable to rely on any of her usual parlor tricks and is forced to count upon her own powers of observation and deduction. It's a unique and fascinating twist that kept me entertained throughout the storyline as I kept guessing as to what Birdie was up to.
CURSES ARE FOR CADS is a breath of fresh air in the cozy mystery genre. The setting is modern-day, but the overall atmosphere of the tale feels historical. Tamara Berry includes plenty of red herrings to keep the reader guessing as to who the murderer is and what will happen next. And oh, Eleanor is such a hoot! I can't wait to read more books in the Eleanor Wilde Mystery series!
SUMMARY
Just as fake medium Eleanor Wilde begins falling for Nicholas Hartford III and his endearing family, she's summoned to a remote Scottish castle where an unusual assignment to locate a haunted trove of treasure threatens Eleanor's budding romance, her livelihood . . . and her life!

As Sussex's resident witch and pseudo psychic, Eleanor has grown accustomed to somewhat strange requests for supernatural aid. So when Nicholas's university pal, Sid Stewart, writes from the family's remote castle in Scotland, begging for Ellie's services as a medium, Ellie is only delighted to help.

Apparently, the recently deceased patriarch of Sid's family, Glenn Stewart, died before divulging the whereabouts of an important cache of family heirlooms. The Stewart clan hopes a clairvoyant can contact him from beyond the grave. Of course, Ellie can't actually commune with the dead. But faking it is the name of her game. She's not worried, until . . .

Aboard the train for Oban, Ellie discovers that fellow medium Birdie White is also heading to the Outer Hebrides to assist the Stewarts. Birdie is a master in the art, serving as a spiritual consultant to royalty and even assisting Scotland Yard on occasion. Ellie might not trust the woman's motivations, but Birdie's skills are unquestionable.

But while Birdie is busy speaking with the dead, Ellie plans to talk to living suspects—namely, the other residents and employees of the spooky Stewart estate, who know a lot more than they're letting on. Amid swirling rumors of cursed treasure, whispered tales of ghostly pirates, and a recent spate of preternatural murders, in order to catch the killer Ellie must confront the most terrifying possibility of all—her gift may be real . . .

---
What do you think about this review?
Comments
No comments posted.

Registered users may leave comments.
Log in or register now!