HarperCollins
November 2006
Featuring: Weezie Foley
208 pages
ISBN: 0060837349
EAN: 9780060837341
Hardcover
Add to Wish List

It's the week before Christmas, and antiques dealer Weezie Foley is in a frenzy to garnish her shop for the Savannah historical district decorating contest, which she intends to win. But suddenly things start to go missing from her display, and there seems to be a mysterious midnight visitor to her shop.
Still, Weezie has high hopes for the holiday-;maybe in the form of an engagement ring from her chef boyfriend. But Daniel, always moody at the holidays, seems more distant than usual. Throw in Weezie's decidedly odd family, a 1950s Christmas-tree pin, and even a little help from the King himself (Elvis, that is), and maybe there will be a pocketful of miracles for Weezie this Christmas Eve.

Our Past Week of Fresh Picks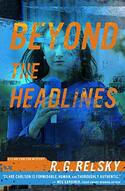 BEYOND THE HEADLINES
by R.G. Belsky
Featured as Fresh Pick on June 21, 2021
She was a mega-celebrity—he was a billionaire businessman—now he's dead—she's in jailLaurie Bateman was living the Read More »
When those who read the news end up making the headlines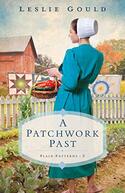 A PATCHWORK PAST
by Leslie Gould
Featured as Fresh Pick on June 20, 2021
When wild child Sophie Deiner--the daughter of an Amish bishop--is forced to return to Nappanee, Indiana, quilt-shop owner Jane Berger is one Read More »
We all have a patchwork past.
A SISTER'S SONG
by Molly Green
Featured as Fresh Pick on June 19, 2021
Her duty is to keep smiling through… When World War II breaks out, Suzanne's dream of attending the Royal Academy of Music Read More »
A moving story filled with strong women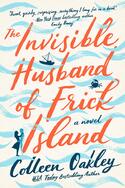 THE INVISIBLE HUSBAND OF FRICK ISLAND
by Colleen Oakley
Featured as Fresh Pick on June 18, 2021
Sometimes all you need is one person to really see you. Piper Parrish's life on Frick Island—a tiny, remote town smack Read More »
Quirky and sweet story, perfect for a summer read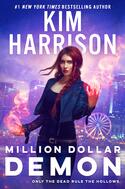 MILLION DOLLAR DEMON
by Kim Harrison
Featured as Fresh Pick on June 17, 2021
To save the city, Rachel Morgan will need to show some teeth in the next Hollows novel from #1 New York Times bestselling author Kim Read More »
Readers can expect a lot of magic and mayhem in MILLION DOLLAR DEMON.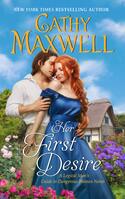 HER FIRST DESIRE
by Cathy Maxwell
Featured as Fresh Pick on June 16, 2021
If you love Lenora Bell and Tessa Dare, you'll love the next book in New York Times bestselling author Cathy Maxwell's Read More »
A Fun Enemies-to-Lovers Tale!!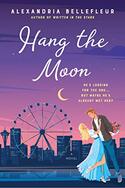 HANG THE MOON
by Alexandria Bellefleur
Featured as Fresh Pick on June 15, 2021
In a delightful follow-up to Written in the Stars, Alexandria Bellefleur delivers another #ownvoices queer rom-com about a hopeless romantic who vows Read More »
A fantastic novel exploring what "romance" really means...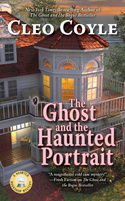 THE GHOST AND THE HAUNTED PORTRAIT
by Cleo Coyle
Featured as Fresh Pick on June 14, 2021
Bookshop owner Penelope Thornton-McClure and her gumshoe ghost team up to solve the stunning mystery at the heart of a madwoman's self Read More »
The mystery unfolds flawlessly.
A Cursed Portrait Opens the Door on Mysteries both Past and Present
Another extraordinary cozy mystery by Cleo Coyle!