HarperCollins
November 2006
Featuring: Weezie Foley
208 pages
ISBN: 0060837349
EAN: 9780060837341
Hardcover
Add to Wish List

It's the week before Christmas, and antiques dealer Weezie Foley is in a frenzy to garnish her shop for the Savannah historical district decorating contest, which she intends to win. But suddenly things start to go missing from her display, and there seems to be a mysterious midnight visitor to her shop.
Still, Weezie has high hopes for the holiday-;maybe in the form of an engagement ring from her chef boyfriend. But Daniel, always moody at the holidays, seems more distant than usual. Throw in Weezie's decidedly odd family, a 1950s Christmas-tree pin, and even a little help from the King himself (Elvis, that is), and maybe there will be a pocketful of miracles for Weezie this Christmas Eve.

Our Past Week of Fresh Picks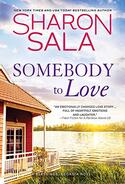 SOMEBODY TO LOVE
by Sharon Sala
Featured as Fresh Pick on February 28, 2021
New York Times and USA Today bestselling author Sharon Sala continues the bestselling Blessings, Georgia series. Not only did a family member steal the money Read More »
Betrayal may open up possibilities to a different love in Blessings, Georgia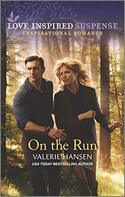 ON THE RUN
by Valerie Hansen
Featured as Fresh Pick on February 27, 2021
Is she running from danger—or into it?When a desperate criminal pulls a gun on her in the ER, nurse Janie Kirkpatrick is Read More »
Escapist fiction with a first responder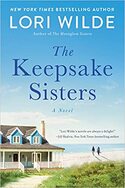 THE KEEPSAKE SISTERS
by Lori Wilde
Featured as Fresh Pick on February 26, 2021
It was a story that couldn't possibly be true: Identical twins, separated at birth. Anna Drury wouldn't have believed it, but Read More »
Twins' lives forever changed in a matter of moments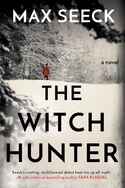 THE WITCH HUNTER
by Max Seeck
Featured as Fresh Pick on February 25, 2021
A shocking murder in an affluent Helsinki suburb has ties to witchcraft and the occult in this thrilling U.S. debut from Finnish author Max Read More »
Darkly thrilling occultic tale that is hard to put down!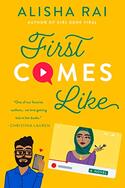 FIRST COMES LIKE
by Alisha Rai
Featured as Fresh Pick on February 24, 2021
The author of The Right Swipe and Girl Gone Viral returns with a story about finding love in all the wrong inboxes... Beauty expert Read More »
Such a cute book, you won't want to miss the delightful Rom-Com!
HUNTER
by Donna Michaels
Featured as Fresh Pick on February 23, 2021
Leaving the military had always been in Hunter Donovan future—either by casket or choice--turns out, it was choice. Early on, he made Read More »
She gives him back his heart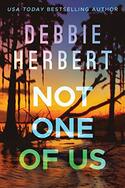 NOT ONE OF US
by Debbie Herbert
Featured as Fresh Pick on February 22, 2021
From the bestselling author of Cold Waters comes a brooding thriller about a woman who must decide if safeguarding her family is worth burying a Read More »
The past breaks open with a bang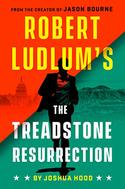 ROBERT LUDLUM'S THE TREADSTONE RESURRECTION
by Joshua Hood
Featured as Fresh Pick on February 21, 2021
Treadstone made Jason Bourne an unstoppable force, but he's not the only one.Operation Treadstone has nearly ruined Adam Hayes. The top-secret CIA Read More »
Exciting action packed thriller from the first page to the last.