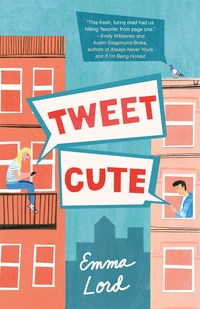 Wednesday Books
February 2020
On Sale: January 21, 2020
368 pages
ISBN: 1250237327
EAN: 9781250237323
Kindle: B07S8K7NHN
Hardcover / e-Book
Add to Wish List

A fresh, irresistible rom-com from debut author Emma Lord about the chances we take, the paths life can lead us on, and how love can be found in the opposite place you expected.

Meet Pepper, swim team captain, chronic overachiever, and all-around perfectionist. Her family may be falling apart, but their massive fast-food chain is booming — mainly thanks to Pepper, who is barely managing to juggle real life while secretly running Big League Burger's massive Twitter account.
Enter Jack, class clown and constant thorn in Pepper's side. When he isn't trying to duck out of his obscenely popular twin's shadow, he's busy working in his family's deli. His relationship with the business that holds his future might be love/hate, but when Big League Burger steals his grandma's iconic grilled cheese recipe, he'll do whatever it takes to take them down, one tweet at a time.
All's fair in love and cheese — that is, until Pepper and Jack's spat turns into a viral Twitter war. Little do they know, while they're publicly duking it out with snarky memes and retweet battles, they're also falling for each other in real life — on an anonymous chat app Jack built.
As their relationship deepens and their online shenanigans escalate — people on the internet are shipping them?? — their battle gets more and more personal, until even these two rivals can't ignore they were destined for the most unexpected, awkward, all-the-feels romance that neither of them expected.
Start Reading TWEET CUTE Now

Our Past Week of Fresh Picks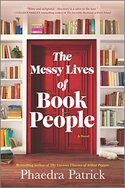 THE MESSY LIVES OF BOOK PEOPLE
by Phaedra Patrick
Featured as Fresh Pick on June 26, 2022
Mother of two Liv Green barely scrapes by as a maid to make ends meet, often finding escape in a good book while daydreaming of Read More »
A Beautiful mess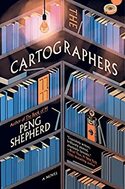 THE CARTOGRAPHERS
by Peng Shepherd
Featured as Fresh Pick on June 25, 2022
Nell Young's whole life and greatest passion is cartography. Her father, Dr. Daniel Young, is a legend in the field, and Nell&rsquo Read More »
An engaging and thrilling mystery sure to entertain and keep you up reading past your bedtime!
Page turning thriller that relies on mapmaking secret to activate magic...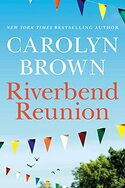 RIVERBEND REUNION
by Carolyn Brown
Featured as Fresh Pick on June 24, 2022
Back home is the best place to start over in a heart-stirring Texas romance about friendship, second chances, and small-town scandals by&nbsp Read More »
Working together makes everyone stronger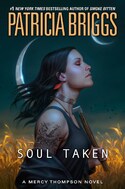 SOUL TAKEN
by Patricia Briggs
Featured as Fresh Pick on June 23, 2022
Mercy Thompson, car mechanic and shapeshifter, must face her greatest fears in this chilling entry in the #1 New York Times bestselling series. The vampire Read More »
Shapeshifters must defeat a soul reaper wielding a lethal fae artifact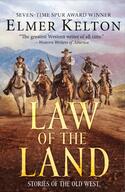 LAW OF THE LAND
by Elmer Kelton
Featured as Fresh Pick on June 22, 2022
Sixteen stories, where good meets bad, and everything in between, from the legendary author of the west, Elmer Kelton.Law of the Land chronicles some Read More »
From rustlers and Rangers to elderly cowpokes, these Western stories have it all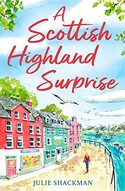 A SCOTTISH HIGHLAND SURPRISE
by Julie Shackman
Featured as Fresh Pick on June 21, 2022
Discover the secrets and surprises that the scenic Scottish town of Briar Glen has to offer… The brand new Scottish romance from the bestselling Read More »
China and curiosity in this Scottish romance tale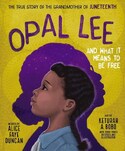 OPAL LEE AND WHAT IT MEANS TO BE FREE
by Alice Faye Duncan
Featured as Fresh Pick on June 20, 2022
Black activist Opal Lee had a vision of Juneteenth as a holiday for everyone. This true story celebrates Black joy and inspires children to see Read More »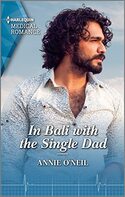 IN BALI WITH THE SINGLE DAD
by Annie O'Neil
Featured as Fresh Pick on June 19, 2022
Floored by her ex-fiancé's betrayal, GP Rebecca is in Bali to regroup. She's not sure what her future looks Read More »