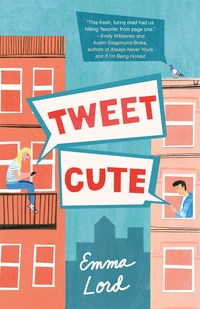 Wednesday Books
February 2020
On Sale: January 21, 2020
368 pages
ISBN: 1250237327
EAN: 9781250237323
Kindle: B07S8K7NHN
Hardcover / e-Book
Add to Wish List

A fresh, irresistible rom-com from debut author Emma Lord about the chances we take, the paths life can lead us on, and how love can be found in the opposite place you expected.

Meet Pepper, swim team captain, chronic overachiever, and all-around perfectionist. Her family may be falling apart, but their massive fast-food chain is booming — mainly thanks to Pepper, who is barely managing to juggle real life while secretly running Big League Burger's massive Twitter account.
Enter Jack, class clown and constant thorn in Pepper's side. When he isn't trying to duck out of his obscenely popular twin's shadow, he's busy working in his family's deli. His relationship with the business that holds his future might be love/hate, but when Big League Burger steals his grandma's iconic grilled cheese recipe, he'll do whatever it takes to take them down, one tweet at a time.
All's fair in love and cheese — that is, until Pepper and Jack's spat turns into a viral Twitter war. Little do they know, while they're publicly duking it out with snarky memes and retweet battles, they're also falling for each other in real life — on an anonymous chat app Jack built.
As their relationship deepens and their online shenanigans escalate — people on the internet are shipping them?? — their battle gets more and more personal, until even these two rivals can't ignore they were destined for the most unexpected, awkward, all-the-feels romance that neither of them expected.
Start Reading TWEET CUTE Now

Our Past Week of Fresh Picks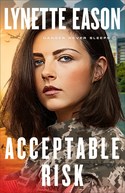 ACCEPTABLE RISK
by Lynette Eason
Featured as Fresh Pick on August 11, 2020
Sarah Denning is a military journalist with the Army in the Middle East when her convoy is attacked and she's taken hostage. When former Read More »
Enjoyable and fast paced romantic suspense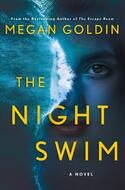 THE NIGHT SWIM
by Megan Goldin
Featured as Fresh Pick on August 10, 2020
In The Night Swim, a new thriller from Megan Goldin, author of the "gripping and unforgettable" (Harlen Coben) The Escape Room, a true Read More »
THE NIGHT SWIM unfolds in great lapping waves, much like the waves on that fateful beach near Morris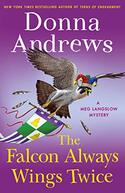 THE FALCON ALWAYS WINGS TWICE
by Donna Andrews
Featured as Fresh Pick on August 9, 2020
A new side-splitting Meg Langslow mystery from award-winning, New York Times bestselling author of Terns of Endearment. When Meg's grandmother Cordelia hosts Read More »
A wild ride and a scrumptious mix of murder and ren faire merriment!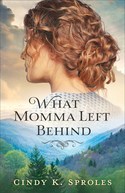 WHAT MOMMA LEFT BEHIND
by Cindy K. Sproles
Featured as Fresh Pick on August 8, 2020
Worie Dressar is 19 years old when influenza and dysentery ravage her Appalachian Mountain community in 1898, leaving behind a growing number of orphaned children Read More »
This Appalachian heartbreaker will move you...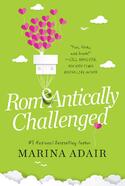 ROMEANTICALLY CHALLENGED
by Marina Adair
Featured as Fresh Pick on August 7, 2020
Growing up the lone Asian in a community of WASPs, Annie has always felt out of place. Her solution? Start a family of Read More »
Your next favorite romantic comedy!
SPEAR'S SEARCH
by N.J. Walters
Featured as Fresh Pick on August 6, 2020
Spear el Gravaso—prince of Gravas and assassin—is on a mission to find his brother. His hunt had led him to an Read More »
Assassin meets assassin - it must be love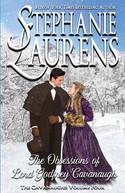 THE OBSESSIONS OF LORD GODFREY CAVANAUGH
by Stephanie Laurens
Featured as Fresh Pick on August 5, 2020
#1 New York Times bestselling author Stephanie Laurens concludes the tales of the Cavanaugh siblings with the riveting story of the youngest brother and his Read More »
A tale about false appearances, sudden attraction, and the evils of greed.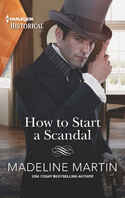 HOW TO START A SCANDAL
by Madeline Martin
Featured as Fresh Pick on August 4, 2020
From Waterloo……to the spotlight of the ton!Days after returning from the battlefields, Seth Sinclair finds himself in a glittering ballroom with Read More »
An emotionally powerful love story!