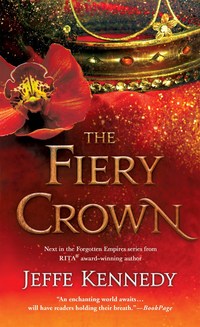 Forgotten Empires #2
St. Martin's Paperbacks
June 2020
On Sale: May 26, 2020
Featuring: Queen Euthalia; Con
400 pages
ISBN: 1250194334
EAN: 9781250194336
Kindle: B0818MRNYH
Mass Market Paperback / e-Book
Add to Wish List

A desperate alliance. A struggle for survival. And a marriage of convenience with an epic twist of fate come together in Jeffe Kennedy's The Fiery Crown.
WILL THEIR LOVE STAND THE TEST OF TIME
Queen Euthalia has reigned over her island kingdom of Calanthe with determination, grace, and her magical, undying orchid ring. After she defied an empire to wed Conrí, the former Crown Prince of Oriel—a man of disgraced origins with vengeance in his heart—Lia expected the wizard's prophecy to come true: Claim the hand that wears the ring and the empire falls. But Lia's dangerous bid to save her realm doesn't lead to immediate victory. Instead, destiny hurls her and Conrí towards a future neither could predict…
OR TEAR THEIR WHOLE WORLD APART?
Con has never healed after the death of his family and destruction of his kingdom—he's been carefully plotting his revenge against his greatest enemy, Emperor Anure, waiting for the perfect opportunity to strike. When Lia's spies gather intelligence suggesting that Anure is planning an attack against Calanthe, Con faces an agonizing choice: Can he sacrifice Lia and all she holds dear to destroy the empire? Or does his true loyalty exist in the arms of his beguiling, passionate wife—'til death do they part?
Start Reading THE FIERY CROWN Now

Forgotten Empires

Our Past Week of Fresh Picks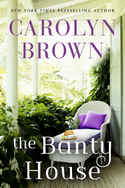 THE BANTY HOUSE
by Carolyn Brown
Featured as Fresh Pick on July 3, 2020
A homeless young woman finds an unexpected family in beloved New York Times bestselling author Carolyn Brown's novel of healing hearts and new Read More »
Love, second chances, and family. . .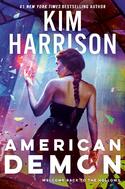 AMERICAN DEMON
by Kim Harrison
Featured as Fresh Pick on July 2, 2020
A thrilling return to the #1 New York Times bestselling urban fantasy series, continuing Rachel Morgan's story.RACHEL MORGAN IS BACK--AND THE HOLLOWS Read More »
An emotional return to The Hollows....
With new murders and new characters, Harrison gives the series a new kick!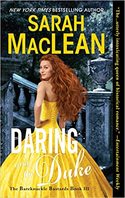 DARING AND THE DUKE
by Sarah MacLean
Featured as Fresh Pick on July 1, 2020
New York Times bestselling author Sarah MacLean returns with the much-anticipated final book in her Bareknuckle Bastards series, featuring a scoundrel duke and the Read More »
The last Bareknuckle Bastard finally receives her HEA!!
Fake Duke is restored to the bosom of his real family (and gets the girl)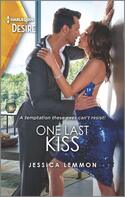 ONE LAST KISS
by Jessica Lemmon
Featured as Fresh Pick on June 30, 2020
A temptation these exes can't resist!Their second chance starts with an explosive kiss.And that's just the beginning.Gia Knox Read More »
An explosion of emotion and a fantabulous second-chance-at love story!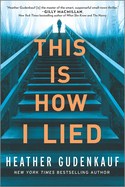 THIS IS HOW I LIED
by Heather Gudenkauf
Featured as Fresh Pick on June 29, 2020
Everyone has a secret they'll do anything to hide…Twenty-five years ago, the body of sixteen-year-old Eve Knox was Read More »
Everyone has secrets....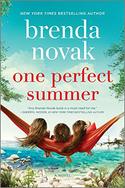 ONE PERFECT SUMMER
by Brenda Novak
Featured as Fresh Pick on June 28, 2020
Some families we're born intoSome we find for ourselvesWhen Serenity Alston swabbed her cheek for 23andMe, she joked about uncovering some dark ancestral Read More »
The special bond of sisterhood...
A journey of discovery for three women and the family they become. . .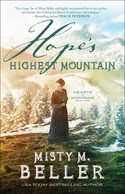 HOPE'S HIGHEST MOUNTAIN
by Misty M. Beller
Featured as Fresh Pick on June 27, 2020
Ingrid Chastain readily agreed to accompany her father to deliver vaccines to a mining town in the Montana Territory. She never could have anticipated a Read More »
A timely romance set in frontier Montana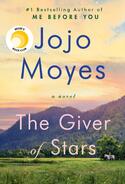 THE GIVER OF STARS
by Jojo Moyes
Featured as Fresh Pick on June 26, 2020
Alice Wright marries handsome American Bennett Van Cleve hoping to escape her stifling life in England. But small-town Kentucky quickly proves equally claustrophobic Read More »
Rewarding tale of women's friendship in the face of Depression-era hardships