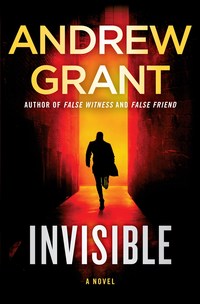 Paul McGrath
Ballantine Books
January 2019
On Sale: January 8, 2019
320 pages
ISBN: 0525619593
EAN: 9780525619598
Kindle: B07CCKFG65
Hardcover / e-Book
Add to Wish List

An Army veteran and intelligence agent goes undercover as a janitor at a federal courthouse to pursue his own brand of justice in a thriller that's part John Grisham, part Robert Crais.

When Paul McGrath was a young man, he rebelled against his pacifist father by becoming a stand- out Army recruit, the star of his military intelligence unit. But lingering regrets about their relationship made him return home, only to find his father dead, seemingly murdered. And when the murder trial ended in a hung jury—with just one hold-out among the jurors—something didn't smell right to McGrath. So he put his arsenal of skills to work to find out just how corrupt the legal system was. And to keep digging, he got himself a job at the courthouse. But not as a lawyer or a clerk.

Now McGrath is a janitor. The perfect cover, it gives him security clearance and access to the entire building. No one notices him, but he notices everyone. He notices when witnesses suddenly change their stories. When jury members reverse their votes during deliberation. When armies of corporate attorneys grind down their small-time adversaries with endless tactical shenanigans. And while McGrath knows that nothing he discovers can undo his past wrongs or save his father, he finds his new position brings him something else: the chance to right current wrongs and save others. And by doing so—just maybe—to find redemption for himself.
Excerpt
A good place for a clandestine meeting. A good place for an ambush. Two sides of the same coin. So, heads or tails? Only one way to find out . . . I'd done business with Amir Fakhri Asgari—if that was his real name—twice before. Both of our previous meetings had also been in Istanbul. That made good sense. Turkey lies between Bulgaria, where the company I worked for had its factories and offices, and Iran, where Asgari was from. It was easy for me to bring certain items into the country without attracting attention. It was easy for him to take them out again. And the city itself, with its warrens of narrow, twisting streets and countless cafés and restaurants full of secluded alcoves and hidden rooms—it could have been designed specifically for hosting secret rendezvous. They'd been going on there for centuries, and that showed no sign of changing. Both of my previous meetings with Asgari had been in busy, outdoor places. The first, on the terrace of a restaurant in the shadow of the Blue Mosque where a dervish performed every evening, drawing fervent crowds. The second, at a café on the lawn by the massive outer wall of Topkapi Palace, encircled by an endless line of bustling tourists that snaked its way through the ancient avenue of trees to the security checkpoint for the inner courtyard. So when Asgari nominated the Grand Bazaar as the venue for our next appointment, I wasn't worried. The ancient labyrinth is said to be the most visited tourist attraction in the world. Even on its quietest days it sees over a quarter of a million visitors. The place would be overflowing with jostling hordes of merchants and shoppers from dawn till dusk. And then I read Asgari's message again and another detail jumped out at me. The time he wanted to meet: 2:00 a.m. Not p.m. The stalls and storefronts would be closed up and locked. The chaotic maze of passageways would be deserted. There'd be no potential witnesses. Nothing to convince Asgari it would be in his best interests for me—and the $15 million I'd be there to collect—to leave unmolested. Of course, there was another explanation for Asgari's desire for privacy. Perhaps he just wanted to examine my merchandise before handing over the cash? Our previous deals had been small beer in comparison. Items he could have procured elsewhere for money that wouldn't change anyone's life. Token transactions, really, designed to establish trust and demonstrate capability. But this time the scale was different. Radically so. Asgari and his bosses were desperate to get their hands on the piece of equipment I'd smuggled out of Bulgaria. No one in Iran could make one for themselves. They lacked the expertise. They didn't have the technology. They couldn't get the raw materials. And they couldn't buy the finished product from anyone else. Not legally, anyway. Supplying it—or any of its component parts or plans—was strictly invisible 5 prohibited by the United Nations. By four separate resolutions. There'd be serious repercussions if we were even suspected of trying to do business. And severe penalties if we were actually caught in the act. I could understand why Asgari wouldn't want to be seen in public poring over such sensitive contraband. I still wasn't happy about it. But there was too much riding on the deal for me to think about pulling out. There are twenty-two ways into the Grand Bazaar. Officially speaking. Or maybe twenty-three, depending on whom you talk to. Asgari told me to go to one of the largest—the Mahmutpasa Gate, at the northeast corner of the complex—between 1:50 and 1:55 a.m. He said I'd find the gate unlocked between those times, and the security cameras along a specified route switched off. The meeting itself was to take place inside a store. Adnan & Hasan's. They're one of the best-known Turkish carpet dealers in the city. I'd heard of their place before. Word had it that the diplomats from the US Consulate wouldn't buy the rugs they shipped back home from anywhere else. I arrived at the Beyazit Gate, at the southwest corner, at 11:45 p.m. Yellow light from the surrounding streetlamps was spilling over the Bazaar's vast irregular, undulating terra-cotta- tiled roof, toning down its color and making it look like a battered expanse of dunes after a violent storm. The two rectangular bedesten—the oldest buildings at the site, originally freestanding— dominated the center of the complex that had grown up on all sides and absorbed them, the moonlight glinting off the intricate carving that adorned their symmetrical rows of tapered domes. The Gate itself was like something from a medieval castle, which seemed incongruous against the constant hum of traffic and the rattle of a passing tramcar. The structure had been built with huge blocks of solid stone, yards thick, and its pale surface was pocked and stained by centuries of pollution and human contact. The twin gates were made of smoke-darkened wood, iron-hard and lined with metal studs for even more strength. Together the whole thing had survived fires and earthquakes and invasions and insurrections. Now it was supplemented by brand-new, high-security locks and movementsensitive floodlights. There was no way to get through it without being seen, even at that time of night. But the same couldn't be said for the store on its right-hand side. It sold colorful, hand-woven bags and purses of all shapes and sizes, and by virtue of its location— and some illicit, unauthorized alterations carried out by a former owner—it was one of the very few units that gave access to the inside of the Bazaar as well as the street. Asgari's warning to keep to his designated route through the Bazaar didn't worry me. I had other ways to deal with the cameras, and no desire for anyone who may be wishing me ill to be forewarned about where I'd be. Or when. I know the Bazaar well, but even so it took me more than ten minutes after leaving the bag store to find the passageway I was looking for. The pale light that filtered in through the high, round-topped windows was just enough to navigate by, though it washed out the colors on the walls and floor, robbing them of the vibrancy that normally showed through despite their peeling paint and crumbling mosaics. I hugged the shadows on the far side of the passage and continued until I found a broad alcove in the lee of a stout stone column that reached up to the steeply vaulted ceiling. The smell of burnt paraffin lingered in the air, and underfoot I could feel something gently crunching as I moved. The residue of crushed sugar cubes. In the pandemonium of working hours this would be the domain of one of the most important people in the whole Bazaar. An old guy, sheltered from the melee by an array of double-stacked brass kettles. He has one, vital job. To repeatedly refill the delicate tulipshaped glasses carried on swinging silver trays by the dozens of boys who constantly scurry through the crowds. They shuttle to and fro between the stalls and the stores, supplying the merchants who won't entertain the idea of doing business without first drinking tea with their clients. During the day the space was a perfect hub for the brewing operation. During the night, it was a perfect spot for keeping watch over the entrance to Adnan & Hasan's store. No one entered. No one left. There was no other way into the store. There was no other way out. I stayed hidden until two minutes after 2:00 a.m. Still no one appeared. Asgari had been punctual for both our previous meetings. My instinct told me to walk away. The strange time of night. The weird location. The change in Asgari's behavior. It all felt wrong. But the deal was far too important to abandon over nothing more than a feeling, so I reluctantly broke cover and crossed the passageway. The store was set into an arch-shaped lot that occupied the entire space between two scuffed, structural pillars. The owners' names were tastefully painted in lowercase gold letters against a sober green background on a wooden panel that fanned out to fill the area below the vaulted roof. Below that, to the right, was a wide window that stretched the rest of the way to the ground. I couldn't see through due to the forest of artfully folded, intricately woven rugs hanging from the ceiling. To the left was the door. It was surprisingly modern. The frame was made of polished aluminum. The glass was spotless and a column of colorful stickers near the handle confirmed which credit cards the store accepted, and proudly announced its most recent TripAdvisor score. I tried the handle. The door swung smoothly open and I stepped inside. The muzzle was pointing straight at me. It belonged to an AK-47. The shape of the gun is unmistakable. It's so ubiquitous that one country, Mozambique, even has its silhouette on its flag. It's so reliable that there was no point in hoping for a misfire. I've seen fifty-year-old Kalashnikovs that haven't been maintained in decades fire full magazines without a single failure. And the hand cradling the scratched hardwood guard beneath the barrel was so steady there was no hope that whoever was holding it didn't know exactly what he was doing. I raised the backpack I'd been carrying in my left hand and held it out in front of my chest. Not because I thought it could stop bullets, but because I hoped the guy wouldn't want to risk destroying its contents by shooting me. And I hoped that it might buy me some time. I inched forward, almost imperceptibly, trying to make out who was behind the weapon. All I could see was his left hand. It—and the gun—was roughly at chest height, leaning on a stack of folded rugs maybe one yard wide by two deep. The rest of him was in deep shadow toward the rear of the store. I gained maybe six inches and noticed something that gave me a tiny shred of hope. The fire selector—a crude lever on the right-hand side of the rifle, midway above the trigger—was in the center position. Full auto. The one real flaw of the AK is that when fired in full auto, it pulls up and to the right. Some newer models have a specially slanted muzzle tip to redirect the gun's exhaust gasses in an attempt to counteract the problem. This one didn't. Which gave me an idea. The only way to deal with someone with a long gun at close quarters is to get in too tight for him to bring the weapon to bear. So I lowered my backpack to the ground, quickly but gently. Dived down to the guy's left, in the opposite direction to the way the gun would naturally try to track when he pulled the trigger. Threw myself forward. Hauled myself upright on the far side of the stack of rugs. Half noted that the gun hadn't fired. Or even moved. Started to lunge for the guy who was holding it. Then realized that I knew him. And understood why he remained frozen. Amir Fakhri Asgari—the man I was in Istanbul to meet—was slumped forward against the pillar of rugs. His right hand was still clenched around the gun's grip. His finger was still tensed on the trigger. And a knife was still stuck in his neck. The handle was jutting vertically upward between his hairline and his collar. It was matte black, like its blade. Designed for commandos. Made for killing silently at night. Which is exactly what it seemed to have done. The skin covering my ribs was tingling with residual, morbid anticipation, but at least now I could be fairly certain that the gun hadn't been aimed at me, specifically. More likely it had just been aimed at the door. Asgari must have gotten wind of an ambush, arrived at the rendezvous point good and early, and set up against the place where he expected the threat to present itself. Only, the threat must have gotten there earlier still, and presented itself from behind. Which begged a number of questions. How had Asgari's assailant known where to find him? Where was he now? And where was my $15 million? Had stealing the money been the objective all along? Or was something else in play? Something much more damaging, from my point of view. From the book INVISIBLE by Andrew Grant. Copyright © 2019 by Andrew Grant. Reprinted by arrangement with Ballantine Books, an imprint of Random House, a division of Penguin Random House LLC. All Rights Reserved.
Start Reading INVISIBLE Now

Paul McGrath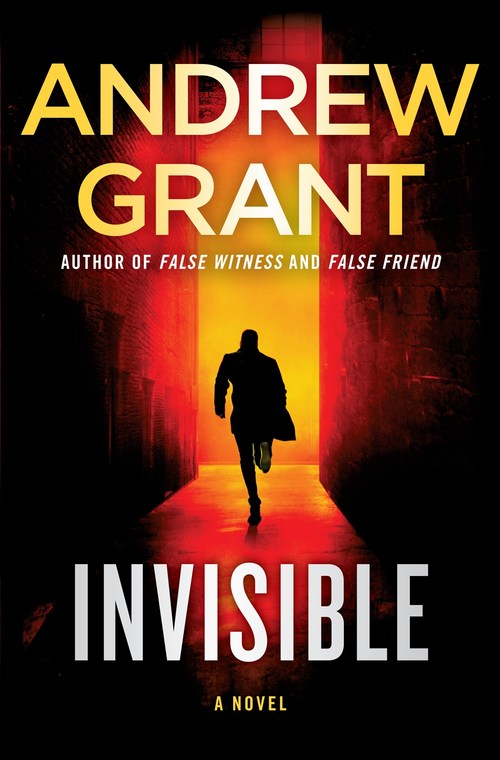 Invisible
#1.0
Amazon.com | BN.com | Apple Books | Kobo | Google Play

Our Past Week of Fresh Picks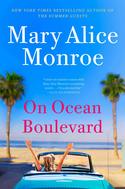 ON OCEAN BOULEVARD
by Mary Alice Monroe
Featured as Fresh Pick on August 2, 2020
The New York Times bestselling author of The Summer Guests returns at long last to her beloved Beach House series in this breathtaking novel about Read More »
Summer socialising and turtle conservation at the Beach House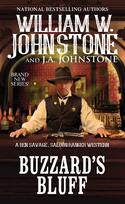 BUZZARD'S BLUFF
by William W. Johnstone, J.A. Johnstone
Featured as Fresh Pick on August 1, 2020
JOHNSTONE COUNTRY. WILDER THAN EVER.Welcome to the Lost Coyote Saloon. Saddle up to the bar and order a whiskey. Play a few hands of Read More »
Belly up to the bar and get ready to enjoy this exciting, new Western series!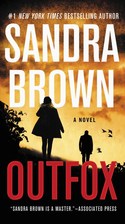 OUTFOX
by Sandra Brown
Featured as Fresh Pick on July 31, 2020
From the #1 NYT bestselling author: After a thirty-year search for a serial killer, FBI agent Drex Easton becomes a suspect's next-door Read More »
Simple connect the dots and you have your man.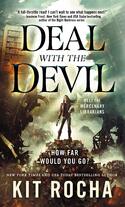 DEAL WITH THE DEVIL
by Kit Rocha
Featured as Fresh Pick on July 30, 2020
Orphan Black meets the post-apocalyptic Avengers in the vein of Ilona Andrews' Hidden Legacy series by USA Read More »
A high-octane thrill-ride of a book!
Mercenary librarians take on rogue biomedically modified supersoldiers and kick ass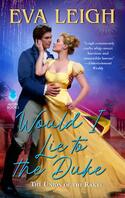 WOULD I LIE TO THE DUKE
by Eva Leigh
Featured as Fresh Pick on July 29, 2020
When an ambitious entrepreneur pretends to be a lady of means, she catches the eye—and heart—of a duke... Jessica McGale&rsquo Read More »
Everything I look for in a historical romance and much more!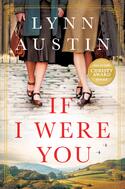 IF I WERE YOU
by Lynn Austin
Featured as Fresh Pick on July 28, 2020
From bestselling and eight-time Christy Award–winning author Lynn Austin comes a remarkable novel of sisterhood and self-discovery set against the backdrop Read More »
A compelling and charming story of painful hurts to fresh starts!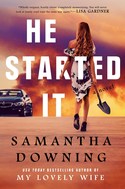 HE STARTED IT
by Samantha Downing
Featured as Fresh Pick on July 27, 2020
From the twisted mind behind mega hit My Lovely Wife comes the story of a family—not unlike your own—just Read More »
A road trip with siblings in an alarming suspense thriller that shocks you to your core!
If you can't trust your siblings, who can you really trust?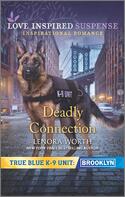 DEADLY CONNECTION
by Lenora Worth
Featured as Fresh Pick on July 26, 2020
Hidden enemies can be deadly.But the Brooklyn K-9 Unit is on the case.On her way to question US Marshal Emmett Gage about Read More »
Crime follows this police dog handler - but so does romance