#ParanormalThursday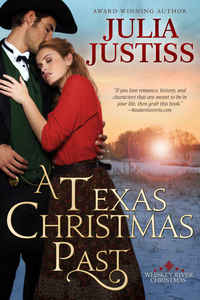 Whiskey River Christmas
Tule Publishing
November 2017
On Sale: November 9, 2017
Featuring: Drew Harwood; Audra Donaldson
140 pages
ISBN: 1947636626
EAN: 2940158944314
Kindle: B0772F6Z1K
e-Book
Add to Wish List

Death denied Felicity a future with the man she loved, but her spirit lingers in the Harwood House Hotel hoping to heal broken hearts and help them to find love again....
Widowed World War I nurse Audra Donaldson returns from France planning to devote her life to helping those suffering the lingering effects of war—effects she knows all too well, as she suffers from them herself. When, staying at the Harwood House Inn on a Christmas visit to her brother, she hears a man in the throes of a violent nightmare, she goes to him without question—and is stunned by a physical attraction as strong as her desire to help.
About to embrace the beautiful angel come to save him from the horrors of the battlefield, former soldier Drew Harwood recoils when he realizes Audra is real—and has seen his "weakness." Brusquely rejecting her offer of help, he intends to avoid her. But more than just her beauty continues to draw him back. Though this compassionate, kind, and giving soul has seen more of war than he has, somehow, talking with her brings him peace--and seems to comfort her, too. If he can just resist acting on the desire she's ignited in him since his first glimpse of her...
But someone else was watching, too. After tragedy denied Felicity a future with Drew, her dying wish was that he live his life and be happy for them both. To her sorrow, a year later, her former fiancé is still struggling. Deciding Audra is the perfect lady to heal the wounds of her beloved, this determined ghost resolves to bring Drew and Audra together. Who can resist a love that lasts beyond time?
Start Reading A TEXAS CHRISTMAS PAST Now

Whiskey River Christmas

Our Past Week of Fresh Picks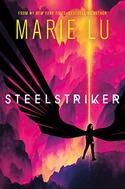 STEELSTRIKER
by Marie Lu
Featured as Fresh Pick on October 21, 2021
Explosive action and swoon-worthy suspense collide in Steelstriker, the riveting conclusion to the Skyhunter duet from #1 New York Times bestselling Read More »
Beautiful action scenes and captivating characters... you're guaranteed to enjoy this one!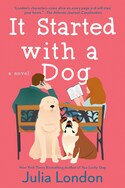 IT STARTED WITH A DOG
by Julia London
Featured as Fresh Pick on October 20, 2021
Thanks to an accidental phone swap, two adorable rescue pups, and a coffeehouse clash, a holiday flirtation goes to the dogs and hilarity ensues, from Read More »
A lighthearted story that read like a rom-com movie!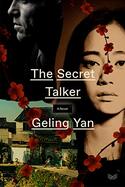 THE SECRET TALKER
by Geling Yan
Featured as Fresh Pick on October 19, 2021
Combining the dark twists of The Silent Patient with the unsettling beauty of The Vegetarian, a tense, gripping, and wholly original psychological Read More »
Talking to stranger on the internet can have a good outcome is my takeaway from The Secret Talker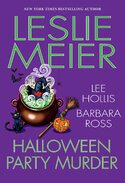 HALLOWEEN PARTY MURDER
by Leslie Meier, Lee Hollis, Barbara Ross
Featured as Fresh Pick on October 18, 2021
Small town traditions are celebrated throughout Maine during the holiday season. But when it comes to Halloween, some people are more than willing to reap Read More »
Cheeky, sassy, and entertaining Halloween cozy mystery trio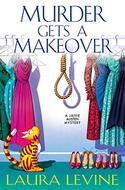 MURDER GETS A MAKEOVER
by Laura Levine
Featured as Fresh Pick on October 17, 2021
Writer-for-hire Jaine Austen, living in L.A. with her cat, Prozac, appreciates one of the perks of working freelance—a wardrobe that Read More »
Jaine Austen is Back and Better Than Ever!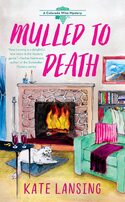 MULLED TO DEATH
by Kate Lansing
Featured as Fresh Pick on October 16, 2021
A Valentine's Day getaway is on the rocks when a young winemaker discovers a body at an alpine resort in this delightful cozy Read More »
Dead bodies seem to follow Parker wherever she goes, even to a ski resort for Valentine's Day.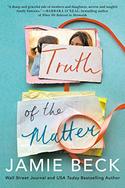 TRUTH OF THE MATTER
by Jamie Beck
Featured as Fresh Pick on October 15, 2021
Starting over means looking back for a mother and daughter on the road to reinventing themselves in a moving novel about family secrets and second Read More »
Entertaining and heartbreaking. . . Jamie Beck is an incredible storyteller!
A powerful and meaningful story...
Potomac Point has new arrivals and old secrets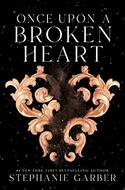 ONCE UPON A BROKEN HEART
by Stephanie Garber
Featured as Fresh Pick on October 14, 2021
Once Upon a Broken Heart marks the launch of a new series about love, curses, and the lengths that people will go to for Read More »
Garber brings the same magic to the table with Once Upon a Broken Heart that she did with Caraval.