Correcting literary wrongs has never been so right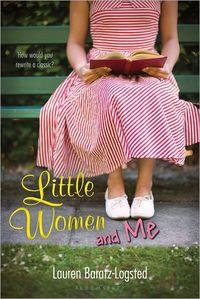 Bloomsbury
January 2013
On Sale: January 5, 2013
336 pages
ISBN: 1619630338
EAN: 9781619630338
Paperback
Add to Wish List

Emily is sick and tired of being a middle sister. So when she gets an assignment to describe what she'd change about a classic novel, Emily pounces on Little Women. After all, if she can't change things in her own family, maybe she can bring a little justice to the March sisters. (Kill off Beth? Have cute Laurie wind up with Amy instead of Jo? What was Louisa May Alcott thinking?!) But when Emily gets mysteriously transported into the 1860s world of the book, she discovers that righting fictional wrongs won't be easy. And after being immersed in a time and place so different from her own, it may be Emily--not the four March sisters--who undergoes the most surprising change of all.

Our Past Week of Fresh Picks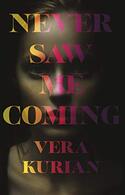 NEVER SAW ME COMING
by Vera Kurian
Featured as Fresh Pick on September 25, 2021
I've never met someone like me, but when I do, eventually, I think it will be like two wolves meeting in the night, sniffing Read More »
Seven Psychopaths on a College Campus. What Could Go Wrong?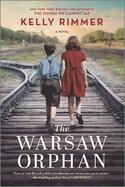 THE WARSAW ORPHAN
by Kelly Rimmer
Featured as Fresh Pick on September 24, 2021
Inspired by the real-life heroine who saved thousands of Jewish children during WWII, The Warsaw Orphan is Kelly Rimmer's most anticipated novel Read More »
Will the events of WWII break them or mold them?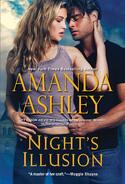 NIGHT'S ILLUSION
by Amanda Ashley
Featured as Fresh Pick on September 23, 2021
Hailed as "a master of her craft" (Maggie Shayne), one of the most trusted and innovative voices in paranormal romance, New York Times Read More »
Danger, romance and vampires - what more do you want?
THE BRONC RIDER TAKES A FALL
by Debra Holt
Featured as Fresh Pick on September 22, 2021
He's about to take the toughest ride of his life. Will it end in the hardest fall?Trey Tremayne, world champion bronc rider Read More »
A lady from Dallas makes a friend in McKenna Springs, Texas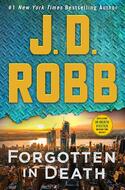 FORGOTTEN IN DEATH
by J.D. Robb
Featured as Fresh Pick on September 21, 2021
The latest in the #1 New York Times bestselling series: Homicide detective Eve Dallas sifts through the wreckage of the past to find Read More »
She will not let them be FORGOTTEN IN DEATH!
Sassy homicide detective brings new and old killers to deserved justice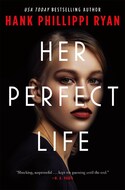 HER PERFECT LIFE
by Hank Phillippi Ryan
Featured as Fresh Pick on September 20, 2021
The next thrilling standalone novel by USA Today bestselling author Hank Phillippi Ryan.Everyone knows Lily Atwood--and that may be her biggest problem. The Read More »
Not Quite Perfect, but Fans of Hank Phillippi Ryan will love the secrets revealed
HER PERFECT LIFE is the Best Thriller for 2021!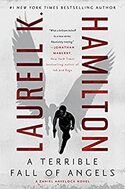 A TERRIBLE FALL OF ANGELS
by Laurell K. Hamilton
Featured as Fresh Pick on September 19, 2021
Angels walk among us, but so do other unearthly beings in this brand new series by #1 New York Times Bestselling author Laurell K Read More »
A good beginning to an exciting new series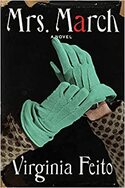 MRS. MARCH
by Virginia Feito
Featured as Fresh Pick on September 18, 2021
A twenty-first-century Highsmith, Virginia Feito conjures the unforgettable Mrs. March, an Upper East Side housewife whose life is shattered by her husband&rsquo Read More »
The psychological study of a high society woman unraveling at the seams