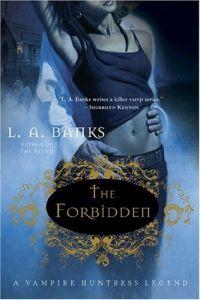 Vampire Huntress Legend #5
St. Martin's Press Griffin
July 2005
Featuring: Lilith; Damali
480 pages
ISBN: 0312336225
EAN: 9780312336226
Trade Size
Add to Wish List

After the destruction of all the topside master vampires and the death and resurrection of her council-level vampire lover, Damali is called before the Council of the Neterus to answer for her actions. It is there that she discovers there are consequences even she could not foresee. She also learns that the consort of the Un-Named One, Lilith, has come up from the seventh level to set the affairs of the Dark Realms in order. However, Lilith has a hidden agenda of her own and it involves the unborn child Damali thought had been taken from her. The news devastates Damali until a cold and deadly determination leads her to map out a plan for Lilith's destruction. An evil force beyond recognition, Damali's newest nemesis literally brings men to their knees. But Damali will not be stopped---not even by someone as dangerously powerful as Lilith. It is a battle that spills over into the streets and involves the people Damali has sworn to protect, leaving fewer standing before it's all over.

Our Past Week of Fresh Picks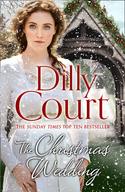 THE CHRISTMAS WEDDING
by Dilly Court
Featured as Fresh Pick on November 27, 2020
Holding the letter in trembling hands, Daisy's future crumbled before her – the words engraved on her heart forever. The village of Read More »
The new middle class cope with winter in 1867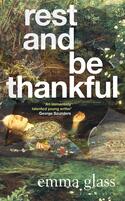 REST AND BE THANKFUL
by Emma Glass
Featured as Fresh Pick on November 26, 2020
A darkly shimmering novel of a nurse on the edge of burnout, by "an immensely talented young writer . . . Her fearlessness renews one's faith Read More »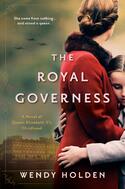 THE ROYAL GOVERNESS
by Wendy Holden
Featured as Fresh Pick on November 25, 2020
Sunday Times bestselling author Wendy Holden brings to life the unknown childhood years of one of the world's most famous figures, Queen Elizabeth Read More »
An Insider's Look Into Raising a Queen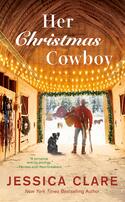 HER CHRISTMAS COWBOY
by Jessica Clare
Featured as Fresh Pick on November 24, 2020
From New York Times bestselling author Jessica Clare comes a Christmas Western filled with holiday cheer.Caleb Watson has been crushing on elementary Read More »
Another strong, sensitive, sexy cowboy hero written by Jessica Clare!
I'm hoping to turn Jessica Clare's Christmas cowboy romances into a yearly tradition!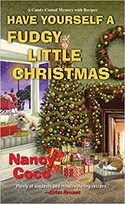 HAVE YOURSELF A FUDGY LITTLE CHRISTMAS
by Nancy Coco
Featured as Fresh Pick on November 23, 2020
Christmas on Mackinac Island brings a flurry of festive activity for fudge shop owner Allie McMurphy—but also a body in a snowbank . . .&nbsp Read More »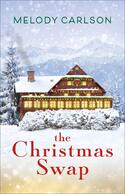 THE CHRISTMAS SWAP
by Melody Carlson
Featured as Fresh Pick on November 22, 2020
All Emma Daley wants this holiday season is a white Christmas. But the young teacher and struggling musician sure can't find that in sunny Read More »
A perfect book to curl up with by the fire and catch some cozy Christmas romance vibes!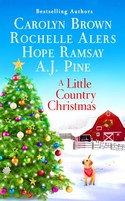 A LITTLE COUNTRY CHRISTMAS
by Rochelle Alers, Carolyn Brown, Hope Ramsay, A.J. Pine
Featured as Fresh Pick on November 21, 2020
From matchmaking carolers to a festive lights competition, four bestselling authors explore the magic of the holidays in these heartwarming small towns.The Perfect Christmas Read More »
Sometimes you have to rediscover the joy of the season.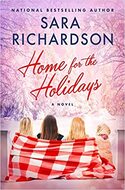 HOME FOR THE HOLIDAYS
by Sara Richardson
Featured as Fresh Pick on November 20, 2020
The Buchanan sisters all share special childhood memories of their Aunt Sassy's beloved Juniper Inn. There, they frolicked in the snow, baked sugar cookies Read More »
It's time for Christmas cheer and a reality check for these sisters.