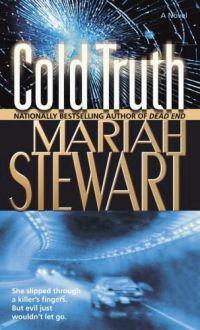 She slipped through a killer's fingers. But evil just wouldn't let go.
Ballantine
August 2005
Featuring: Cassie Burke; Rick Cisco
400 pages
ISBN: 0345476654
Paperback
Add to Wish List

Truth has deadly consequences.
Twenty-six years ago, even before a series of brutal murders rocked the idyllic town of Bowers Inlet, Cassie Burke lost her parents, her sister, and nearly her own life to a transient befriended by her father. Back then, Cassie was a scared kid--now she's a homicide cop. Back then, the suspect was caught and convicted--he died in prison. But now the killing has started again. And all signs indicate that the Bayside Strangler has come back for more.
With too many victims and too few suspects, Cassie has her hands full investigating the case, while working through the old trauma it has brought to the surface. Luckily, FBI agent Rick Cisco is dispatched to lend support. Together, Cassie and Rick must uncover the link between the dark past and the dangerous present to bring this small town's long nightmare to an end. If they fail, an elusive fiend will slip back into the shadows...to watch and wait--and kill another day.
In matters of crime, there are many versions of the truth.

Our Past Week of Fresh Picks
THE LAST CURTAIN CALL
by Juliet Blackwell
Featured as Fresh Pick on July 6, 2020
A new ghoulish mystery from the New York Times bestselling author of A Ghostly Light featuring Mel Turner, a ghost-whispering contractor.Mel Turner can Read More »
A delicious mix of ghostly thrills, complex mysteries, and great storytelling!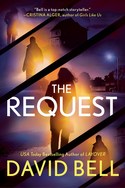 THE REQUEST
by David Bell
Featured as Fresh Pick on July 5, 2020
When a man agrees to do a favor for a friend, he gets more than he bargained for as he becomes embroiled in a woman Read More »
The perfect mystery for your summer reading list!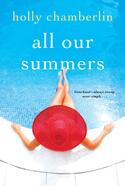 ALL OUR SUMMERS
by Holly Chamberlin
Featured as Fresh Pick on July 4, 2020
Against the picturesque coastal Maine setting that she evokes so well, bestselling author Holly Chamberlin creates a heartfelt story of family bonds and new beginnings Read More »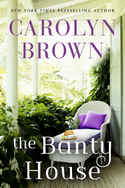 THE BANTY HOUSE
by Carolyn Brown
Featured as Fresh Pick on July 3, 2020
A homeless young woman finds an unexpected family in beloved New York Times bestselling author Carolyn Brown's novel of healing hearts and new Read More »
Love, second chances, and family. . .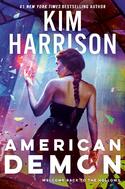 AMERICAN DEMON
by Kim Harrison
Featured as Fresh Pick on July 2, 2020
A thrilling return to the #1 New York Times bestselling urban fantasy series, continuing Rachel Morgan's story.RACHEL MORGAN IS BACK--AND THE HOLLOWS Read More »
An emotional return to The Hollows....
With new murders and new characters, Harrison gives the series a new kick!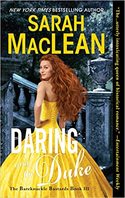 DARING AND THE DUKE
by Sarah MacLean
Featured as Fresh Pick on July 1, 2020
New York Times bestselling author Sarah MacLean returns with the much-anticipated final book in her Bareknuckle Bastards series, featuring a scoundrel duke and the Read More »
The last Bareknuckle Bastard finally receives her HEA!!
Fake Duke is restored to the bosom of his real family (and gets the girl)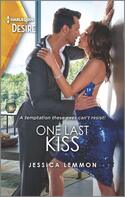 ONE LAST KISS
by Jessica Lemmon
Featured as Fresh Pick on June 30, 2020
A temptation these exes can't resist!Their second chance starts with an explosive kiss.And that's just the beginning.Gia Knox Read More »
An explosion of emotion and a fantabulous second-chance-at love story!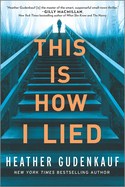 THIS IS HOW I LIED
by Heather Gudenkauf
Featured as Fresh Pick on June 29, 2020
Everyone has a secret they'll do anything to hide…Twenty-five years ago, the body of sixteen-year-old Eve Knox was Read More »
Everyone has secrets....