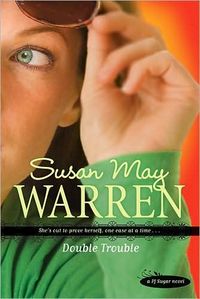 PJ Sugar #2
Tyndale House Publishers
February 2010
On Sale: February 1, 2010
Featuring: PJ Sugar
300 pages
ISBN: 1414313136
EAN: 9781414313139
Trade Size
Add to Wish List

With one case firmly under her belt, PJ Sugar is ready to dive into her career as a private investigator. Or at least a PI's assistant until she can prove herself to Jeremy Kane, her new boss. Suddenly PJ's seeing crime everywhere. Everyone's a suspect. But is it just in her head, or can she trust her instincts.
When she takes on her first official case--house sitting for a witness in protective custody--Jeremy assures her there's no danger involved. But it soon becomes clear that there is someone after the witness... and now PJ. Can she find the suspect and prove she's ready for that promotion? Or will she give in to Boone's please to quite and accept his proposal?
Excerpt
Chapter 1
PJ Sugar had been born to sneak up on people. She clearly possessed the instincts of a panther, with the ability to find her prey and slink up to them in the shadows, pouncing only when they least suspected.
Suspected adulterer Rudy Bagwell didn't have a prayer of escaping. "I'm telling you, Jeremy, we're going to nail him this time." She wasn't sure why she felt the need to keep her voice to just a hoarse whisper into the cell phone or even to slink down into the bucket seat of her VW Bug—it wasn't like Rudy or his cohort in crime, Geri Fitz, would hear her.
PJ glanced at the digital clock on the dash. It glared 2:14 a.m., a resounding gavel bang to Rudy's guilt.
After all, who would be sneaking around after midnight? Without, er, a good reason. Like a stakeout. "I followed him to the Windy Oaks Motel off Highway 12," she continued. She glanced at the soot-dark picture window next to the peeling door of the ancient one-story motel. A brass number eight, slanted at a corrupt angle, glared against the parking lot lights as if spotlighting the sin behind the closed doors. If she were picking a location to have a tryst with her old highschool sweetheart, she might have aimed higher than a graying yellow motel edged with weeds, a broken swing-set, a muddy sandbox, and a Dumpster stuffed with a ripped prison-striped mattress. Oh, the romance.
Just sitting in the greasy parking lot made her itch, as if she might be the one engaging in the skullduggery. Now that she was a PI in training, she got to use words like that.
She had even highlighted this one in the Basics of Private Investigation manual Jeremy had assigned her to read as part of her apprenticeship. She had read the "Stakeout" chapter three times. And, if she did say so herself, had the "Tailing Your Suspect" techniques down to a science.
Nope, Rudy wasn't getting away with cheating on his wife. Not with PJ Sugar on the job.
"Are you sure it's him?" Jeremy spoke through the gravel in his voice, obviously dredged from a deep sleep. She heard a faint siren on the other end of the line and did the math. "Are you sleeping at the office again?"
"I worked late. Are you sure it's Rudy?"
"Of course it's Rudy. He's exactly the same dirt bag he was in high school—pock-marked face, a permanent scowl. He was even wearing his leather jacket, which seems suspicious given that it's August and about seventy degrees out—" "PJ—" She heard him sigh, could imagine Jeremy running his wide hand over his face, through the dark grizzle of his late night shadow, over his curly, thinning hair. "I'm not sure that I'm up to your PI prowess tonight. Have I ever told you that you're hard to handle?" "Every day. Now, get out of bed and bring your camera equipment. Oh, Cynthie is going to be thrilled—I promised her we were going to take down her cheatin' husband."
And Cynthie wasn't the only one to whom she'd promised results. She'd also made a plethora of private promises to herself. A brand new job, a brand new life—this time, she wasn't going to quit, or take the fastest route out of town. She was getting this done, no matter what the cost.
"See, this is your problem, PJ. You make promises you can't keep. Two weeks, and Rudy hasn't been seen doing anything more notorious than ordering extra whip on his macchiato. I'm thinking Cynthie is dreaming his affair—and speaking of dreaming, that's what I should be doing. And you, too. Get home. Go to bed."

Our Past Week of Fresh Picks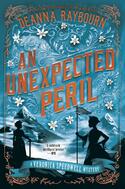 AN UNEXPECTED PERIL
by Deanna Raybourn
Featured as Fresh Pick on March 8, 2021
A princess is missing and a peace treaty is on the verge of collapse in this new Veronica Speedwell adventure from the New York Times Read More »
Feminist, detective, and lepidopterist: Veronica Speedwell is everything good in Victorian murder mystery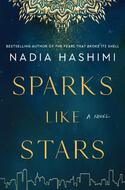 SPARKS LIKE STARS
by Nadia Hashimi
Featured as Fresh Pick on March 7, 2021
An Afghan American woman returns to Kabul to learn the truth about her family and the tragedy that destroyed their lives in this brilliant and Read More »
Of Love and Family, a beautiful story set in new and old countries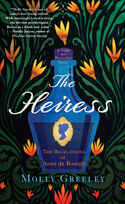 THE HEIRESS
by Molly Greeley
Featured as Fresh Pick on March 6, 2021
In this gorgeously written and spellbinding historical novel based on Pride and Prejudice, the author of The Clergyman's Wife combines the knowing eye Read More »
Hidden away from the world... a new Austen heroine prevails!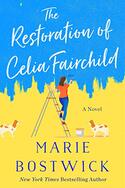 THE RESTORATION OF CELIA FAIRCHILD
by Marie Bostwick
Featured as Fresh Pick on March 5, 2021
Evvie Drake Starts Over meets The Friday Night Knitting Club in this wise and witty novel about a fired advice columnist who discovers lost and Read More »
Restoring power of Friendship amidst uncertainties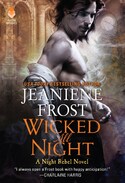 WICKED ALL NIGHT
by Jeaniene Frost
Featured as Fresh Pick on March 4, 2021
Set in New York Times bestselling author Jeaniene Frost's Night Huntress World, ancient deities are poised to wreak havoc, unless vampires Read More »
Epic, electrifying, and beautifully captures eternal romance!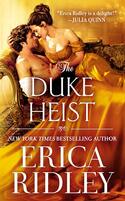 THE DUKE HEIST
by Erica Ridley
Featured as Fresh Pick on March 3, 2021
A NYT bestselling author kicks off a new Regency series of "irresistible romance and a family of delightful scoundrels" as a woman looking to recover Read More »
The Duke Heist Stole Our Hearts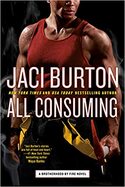 ALL CONSUMING
by Jaci Burton
Featured as Fresh Pick on March 2, 2021
A sizzling new romance about a firefighter who reunites with an old flame and tries to rekindle the passion they once felt. When firefighter Read More »
Get ready for an all consuming heat! YES!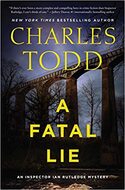 A FATAL LIE
by Charles Todd
Featured as Fresh Pick on March 1, 2021
In one of his most puzzling cases, Scotland Yard Inspector Ian Rutledge must delve deep into a dead man's life and his past Read More »
Shocking murders arise from lies rooted in the past!