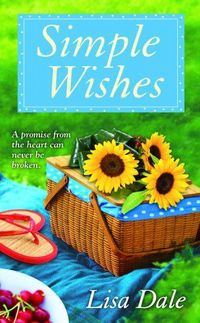 GOING HOME IS THE LONGEST JOURNEY OF ALL...
Forever
January 2009
On Sale: January 1, 2009
Featuring: Jay Westvelt; Adele Matin
384 pages
ISBN: 0446406899
EAN: 9780446406895
Mass Market Paperback
Add to Wish List

Adele Matin couldn't wait to put her lonely childhood and hometown behind her. Amid the bright lights and hustle and bustle of New York, she built a life for herself--until one terrible mistake brought it crashing down. Now Adele is running again, this time to a cottage she inherited from her mother in rural Pennsylvania. And she's about to realize that a small town has more to offer than she ever dreamed.


An artist and woodworker, Jay Westvelt knows a thing or two about living in the country. Adele is intrigued by her mysterious and sexy green-eyed neighbor, a man who took care of her house and soon cares deeply for her. But even as Adele's heart begins to soften toward him, secrets from her mother's past threaten to send her fleeing back to the city. Can Jay convince her to stay with him?


Only if she can learn an important truth: that happiness begins with SIMPLE WISHES.

Our Past Week of Fresh Picks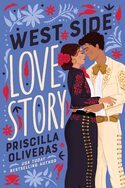 WEST SIDE LOVE STORY
by Priscilla Oliveras
Featured as Fresh Pick on June 28, 2022
A heart-stirring romance of star-crossed love, feuding familias, and the bonds of sisterhood by USA Today bestselling author Priscilla Oliveras. Two familias in Read More »
A chance encounter, a magical kiss - could it be what it takes to break up a decades-long feud?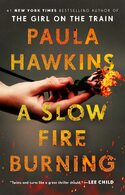 A SLOW FIRE BURNING
by Paula Hawkins
Featured as Fresh Pick on June 27, 2022
The scorching new thriller from the #1 New York Times bestselling author of The Girl on the Train. "A Slow Fire Burning twists Read More »
A Haunting Story!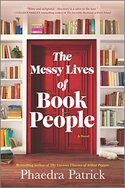 THE MESSY LIVES OF BOOK PEOPLE
by Phaedra Patrick
Featured as Fresh Pick on June 26, 2022
Mother of two Liv Green barely scrapes by as a maid to make ends meet, often finding escape in a good book while daydreaming of Read More »
A Beautiful mess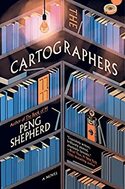 THE CARTOGRAPHERS
by Peng Shepherd
Featured as Fresh Pick on June 25, 2022
Nell Young's whole life and greatest passion is cartography. Her father, Dr. Daniel Young, is a legend in the field, and Nell&rsquo Read More »
An engaging and thrilling mystery sure to entertain and keep you up reading past your bedtime!
Page turning thriller that relies on mapmaking secret to activate magic...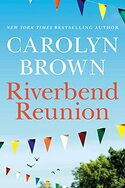 RIVERBEND REUNION
by Carolyn Brown
Featured as Fresh Pick on June 24, 2022
Back home is the best place to start over in a heart-stirring Texas romance about friendship, second chances, and small-town scandals by&nbsp Read More »
Working together makes everyone stronger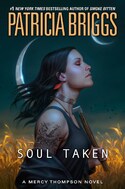 SOUL TAKEN
by Patricia Briggs
Featured as Fresh Pick on June 23, 2022
Mercy Thompson, car mechanic and shapeshifter, must face her greatest fears in this chilling entry in the #1 New York Times bestselling series. The vampire Read More »
Shapeshifters must defeat a soul reaper wielding a lethal fae artifact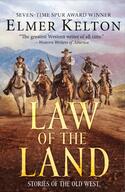 LAW OF THE LAND
by Elmer Kelton
Featured as Fresh Pick on June 22, 2022
Sixteen stories, where good meets bad, and everything in between, from the legendary author of the west, Elmer Kelton.Law of the Land chronicles some Read More »
From rustlers and Rangers to elderly cowpokes, these Western stories have it all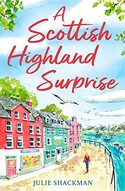 A SCOTTISH HIGHLAND SURPRISE
by Julie Shackman
Featured as Fresh Pick on June 21, 2022
Discover the secrets and surprises that the scenic Scottish town of Briar Glen has to offer… The brand new Scottish romance from the bestselling Read More »
China and curiosity in this Scottish romance tale