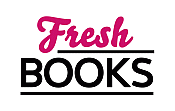 Summer reads begin in June!
"Who Says You Can Never Go Home Again?"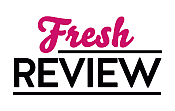 Reviewed by Stacey Hayman
Posted January 30, 2009

Adele has finally come to claim the house her mother left her in a small, rural Pennsylvania town. Her mom, Marge, named the cottage Grumble Knot and it's sort-of how Adele feels about her ignominious retreat from New York City to what she's thinking feels like the middle of nowhere. Little does she know this return "home" is going to be the first step into a the next chapter of her life. Her neighbors, Beatrice and Al, lend unexpected support and encouragement as Adele attempts to settle back in, but even better is the assistance they provide by asking handyman Jay to swing by Grumble Knot and offer his help. He does help with the cottage, with Adele's sense of self, and with creating a different future for them both. But Adele has to believe and she has to agree. Will she?

It's easy to care for these characters and to hope they each find what they need from their tight-knit community. Adele's long-term anger at her mother and Jay's uncertain childhood are believable stumbling blocks and the ending is just dramatic enough to satisfy.
SUMMARY
Adele Matin couldn't wait to put her lonely childhood and hometown behind her. Amid the bright lights and hustle and bustle of New York, she built a life for herself--until one terrible mistake brought it crashing down. Now Adele is running again, this time to a cottage she inherited from her mother in rural Pennsylvania. And she's about to realize that a small town has more to offer than she ever dreamed.


An artist and woodworker, Jay Westvelt knows a thing or two about living in the country. Adele is intrigued by her mysterious and sexy green-eyed neighbor, a man who took care of her house and soon cares deeply for her. But even as Adele's heart begins to soften toward him, secrets from her mother's past threaten to send her fleeing back to the city. Can Jay convince her to stay with him?


Only if she can learn an important truth: that happiness begins with SIMPLE WISHES.
---
What do you think about this review?
Comments
No comments posted.

Registered users may leave comments.
Log in or register now!