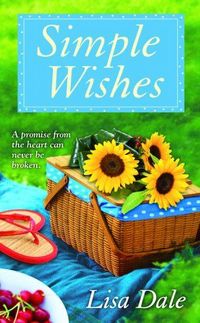 Purchase
GOING HOME IS THE LONGEST JOURNEY OF ALL...
Forever
January 2009
On Sale: January 1, 2009
Featuring: Jay Westvelt; Adele Matin
384 pages
ISBN: 0446406899
EAN: 9780446406895
Mass Market Paperback
Add to Wish List

Adele Matin couldn't wait to put her lonely childhood and hometown behind her. Amid the bright lights and hustle and bustle of New York, she built a life for herself--until one terrible mistake brought it crashing down. Now Adele is running again, this time to a cottage she inherited from her mother in rural Pennsylvania. And she's about to realize that a small town has more to offer than she ever dreamed.


An artist and woodworker, Jay Westvelt knows a thing or two about living in the country. Adele is intrigued by her mysterious and sexy green-eyed neighbor, a man who took care of her house and soon cares deeply for her. But even as Adele's heart begins to soften toward him, secrets from her mother's past threaten to send her fleeing back to the city. Can Jay convince her to stay with him?


Only if she can learn an important truth: that happiness begins with SIMPLE WISHES.
Comments
26 comments posted.
Re: Simple Wishes

This book does sound interesting! Thanks for the post and opportunity to win a copy!
(Julie Peterson 7:23am March 11, 2009)
I am very interested in this book.
(Margay Roberge 8:18am March 11, 2009)
Hi Lisa. Simple Wishes sounds good. Who wouldn't be intrigued by a sexy carpenter. :)
(Crystal Broyles 8:54am March 11, 2009)
Your book sounds like one I would enjoy.
(Maureen Emmons 10:55am March 11, 2009)
I'd love to get a copy!
(Teresa Warner 10:57am March 11, 2009)
I see nothing wrong with obtaining information for new interests. I like learning about new things. Sometimes, I am happy with trivia level and, sometimes I like details.
(V Scott 11:36am March 11, 2009)
Intriguing plot, fascinating characters, sexy carpenter, and true love...sounds wonderful!
(Cheryl Castings 11:43am March 11, 2009)
Sounds like a great read! Enjoyed reading about your jobs to subsidize your love of writing (tomato picker.)
(Karen Barnett 12:03pm March 11, 2009)
Thanks so much for the good cheer everyone!

@ Karen, yep my very first job outside of babysitting was picking tomatoes (more about my many former jobs on my web site). But I don't actually think I'll write about that any time soon! It took a while before I could like tomatoes again!
(Lisa Dale 12:39pm March 11, 2009)
Moving to the mountains of Kentucky from the big city of Kingsport, TN, this book sounds right up my alley. I would love to learn more about the Korean culture. Thanks for the contest. Have a great day.
(Roberta Harwell 1:27pm March 11, 2009)
Girl, you've got a lot going on in your story and somehow wrap it all up together. I love how you throw a wild thing in just to research and learn more about it. I find that my own writing takes me to spots different from the way I live, like moving through an adventure. I don't know what my pen will scribe next, but I'm willing to bet it will stretch the facts a whole lot to fill in for the parts that are fuzzy.
(Alyson Widen 1:50pm March 11, 2009)
Hi Lisa- Simple Wishes does sound very interesting. I like to learn of different cultures and it sounds like your research will add fullness to a good plot and romance. Thanks for the chance to win a copy.
(Martha Eskuchen 1:56pm March 11, 2009)
What a great book! I'd love to win a copy.
(LuAnn Morgan 3:26pm March 11, 2009)
@ Roberta, LuAnn, and Martha, thanks for stopping in! I'm glad you like sound of Simple Wishes.

@ Alyson, Yeah, I like to keep my books packed full of plot. The muses are an adventuresome bunch and not always easy to follow. But always worth it in the end!
(Lisa Dale 4:06pm March 11, 2009)
Who doesn't love a hot, sexy carpenter living next door?? :) My kind of perfect habitat!! Sounds good Lisa. :D
(Rachael Grime 4:36pm March 11, 2009)
I would love to win your book!! I visted your website and signed up to receive your newsletter. Thanks for the chance to win. I love to read a good book.
(Donna Howard 5:01pm March 11, 2009)
I'm also fascinated with many different things and ALWAYS have my nose in a book! Your new book sounds very fascinating also! I would love to have a copy!
(Kelli Jo Calvert 5:06pm March 11, 2009)
Your book sounds like a great read. I have my own sexy carpenter. He loves woodworking and has a nice workshop. Only thing is every time I see something I like he always says "I can make that". He usually does too. I am anxious to read your book.
(Judy Anderson 5:48pm March 11, 2009)
Lisa this book sounds like one I will put on my TBR list. Good luck with your book.
(Kathleen O'Donnell 7:08pm March 11, 2009)
Congrats on Simple Wishes, Lisa--it sounds like the kind of story I enjoy reading--a community of interesting characters and of course, romance :)
(Fedora Chen 7:24pm March 11, 2009)
@ Rachael, Judy, and all the ladies who commented on the whole carpenter thing...there's just something so sexy about a guy who works with his hands. In my new book, the hero is a meteorite hunter. How fun is that?

@ Donna, Thank you for signing up. I try to run one contest a month on my mailing list. It should be fun!

@ Kelli Jo, Kathleen, and Fedora, thanks for sharing your comments!
(Lisa Dale 7:59pm March 11, 2009)
Sounds like an interesting book. I
agree with you on the specialness of
handcrafted items. My husband and
son are both woodworkers and
blacksmiths. We have a wide variety of
interests few of which obviously
overlap. I can see how all of your
elements can come together.
(Patricia Barraclough 8:54pm March 11, 2009)
@ Patricia, that's very cool that you have such handy and crafty men in your life! You must get great presents for the holidays. :)

@ everyone, I'm going to call it a night now here in New Jersey. I'll stop back in the morning to pick a winner! More soon.
(Lisa Dale 10:18pm March 11, 2009)
Hi Lisa, I think Simple Wishes would be my kind of read. It sounds like a really great read. Thanks for sharing with us and giving us a chance to win your book.
(Gail Hurt 10:27pm March 11, 2009)
THANKS TO EVERYONE for your comments.

Today's winner is Kelli Jo--for no reason other than complete randomness. Kelli, please email me at lisa(at)lisadalebooks.com.

For those of you who signed up for my mailing list (I think a number of you did), you'll have a chance to win a copy of Simple Wishes (and much more) later this month!
Stay tuned.

And thanks once again to Fresh Fiction for having me here. It's really been a pleasure!!!
(Lisa Dale 7:58am March 12, 2009)
This books sounds great. Please include me in your contest. Thanks
Debbie
(Debbie Deskin 5:17pm March 12, 2009)
Registered users may leave comments.
Log in or register now!