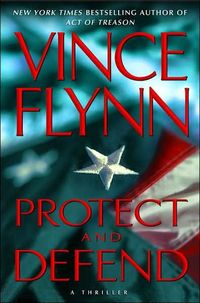 Mitch Rapp #8
Atria
October 2007
On Sale: October 30, 2007
Featuring: Mitch Rapp
416 pages
ISBN: 074327041X
EAN: 9780743270410
Hardcover
Add to Wish List

In Protect and Defend, the action begins in the heart of Iran, where billions of dollars are being spent on the development of a nuclear program. No longer willing to wait for the international community to stop its neighboring enemy, Israel launches one of the most creative and daring espionage operations ever conceived. The attack leaves a radioactive tomb and environmental disaster in the middle of Iran's second largest city. An outraged Iranian government publicly blames both Israel and the United States for the attack and demands retribution. Privately, Iran's bombastic president wants much more. He wants America and Israel to pay for their aggression with blood.
Enter Mitch Rapp, America's top counterterrorism operative. Used to employing deception, Rapp sees an opportunity where others see only Iranian reprisals that could leave thousands of Americans dead. Rapp convinces President Josh Alexander to sign off on a risky operation that will further embarrass the Iranian government and push their country to the brink of revolution. As part of the plan, CIA director Irene Kennedy is dispatched to the region for a clandestine meeting with AzadAshani, her Iranian counterpart.
But Rapp isn't the only one hatching plans. Iran's President Amatullah has recruited Hezbollah master terrorist Imad Mukhtar to do his dirty work. For decades Mukhtar has acted as a surrogate for Iran, blazing a trail of death and destruction across the Middle East and beyond. When Kennedy's meeting with Ashani goes disastrously wrong, Rapp and Mukhtar are set on a collision course that threatens to engulf the entire region in war. With the clock ticking, Rapp is given twenty-four hours, no questions asked, to do whatever it takes to stop Mukhtar, and avert an unthinkable catastrophe.

Our Past Week of Fresh Picks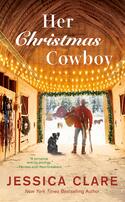 HER CHRISTMAS COWBOY
by Jessica Clare
Featured as Fresh Pick on November 24, 2020
From New York Times bestselling author Jessica Clare comes a Christmas Western filled with holiday cheer.Caleb Watson has been crushing on elementary Read More »
Another strong, sensitive, sexy cowboy hero written by Jessica Clare!
I'm hoping to turn Jessica Clare's Christmas cowboy romances into a yearly tradition!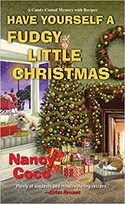 HAVE YOURSELF A FUDGY LITTLE CHRISTMAS
by Nancy Coco
Featured as Fresh Pick on November 23, 2020
Christmas on Mackinac Island brings a flurry of festive activity for fudge shop owner Allie McMurphy—but also a body in a snowbank . . .&nbsp Read More »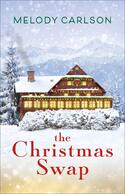 THE CHRISTMAS SWAP
by Melody Carlson
Featured as Fresh Pick on November 22, 2020
All Emma Daley wants this holiday season is a white Christmas. But the young teacher and struggling musician sure can't find that in sunny Read More »
A perfect book to curl up with by the fire and catch some cozy Christmas romance vibes!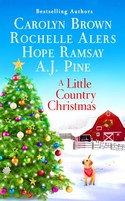 A LITTLE COUNTRY CHRISTMAS
by Rochelle Alers, Carolyn Brown, Hope Ramsay, A.J. Pine
Featured as Fresh Pick on November 21, 2020
From matchmaking carolers to a festive lights competition, four bestselling authors explore the magic of the holidays in these heartwarming small towns.The Perfect Christmas Read More »
Sometimes you have to rediscover the joy of the season.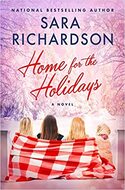 HOME FOR THE HOLIDAYS
by Sara Richardson
Featured as Fresh Pick on November 20, 2020
The Buchanan sisters all share special childhood memories of their Aunt Sassy's beloved Juniper Inn. There, they frolicked in the snow, baked sugar cookies Read More »
It's time for Christmas cheer and a reality check for these sisters.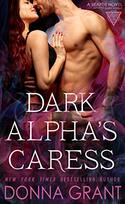 DARK ALPHA'S CARESS
by Donna Grant
Featured as Fresh Pick on November 19, 2020
There is no escaping a Reaper. I am an elite assassin, part of a brotherhood that only answers to Death. And when Death says your Read More »
She becomes the center of his mission!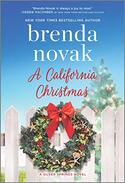 A CALIFORNIA CHRISTMAS
by Brenda Novak
Featured as Fresh Pick on November 18, 2020
Spend the holidays in Silver Springs, where the greatest gift of all is the love you never expected. Up-and-coming TV anchor Emery Bliss Read More »
Holiday season provides the backdrop for an engaging drama.
A romantic, loving, and caring Christmas story!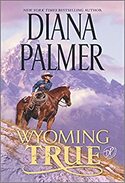 WYOMING TRUE
by Diana Palmer
Featured as Fresh Pick on November 17, 2020
An opposites-attract love may be in store for a gruff rancher and a small-town beauty in a brand-new Wyoming Men romanceJake McGuire Read More »
Fun read done in Diana Palmer's signature fashion
She isn't who he thought she was