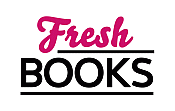 Spring for these books in March
Vince Flynn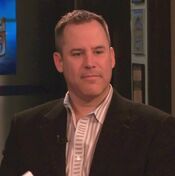 #1 New York Times bestselling author Vince Flynn (1966–2013) created one of contemporary fiction's most popular heroes: CIA counterterrorist agent Mitch Rapp, featured in thirteen of Flynn's acclaimed political thrillers. All of his novels are New York Times bestsellers, including his stand-alone debut novel, Term Limits. The Mitch Rapp story begins with American Assassin, followed by Kill Shot, Transfer of Power, The Third Option, Separation of Power, Executive Power, Memorial Day, Consent to Kill, Act of Treason, Protect and Defend, Extreme Measures, Pursuit of Honor, The Last Man, The Survivor, Order to Kill, and Enemy of the State. American Assassin was released as a major film in 2017.
Log In to see more information about Vince Flynn
Log in or register now!
Series
Mitch Rapp
Books:
Oath of Loyalty, August 2023
Mass Market Paperback
Enemy at the Gates, May 2023
Trade Paperback
Total Power, September 2022
Mitch Rapp # 19
Trade Paperback / e-Book
Oath of Loyalty, September 2022
A Mitch Rapp Novel # 21
Hardcover / e-Book
Enemy at the Gates, September 2022
Mitch Rapp # 20
Mass Market Paperback / e-Book
Term Limits, February 2022
Trade Size / e-Book
Enemy of the State, July 2021
Trade Size / e-Book
Order to Kill, June 2021
Mitch Rapp Series #15
Trade Size / e-Book
The Survivor, May 2021
Mitch Rapp Series #14
Trade Size / e-Book
The Last Man, April 2021
Trade Size / e-Book
Pursuit of Honor, March 2021
A Mitch Rapp Novel #10
Trade Size / e-Book
Protect and Defend, February 2021
A Mitch Rapp Novel #8
Trade Size / e-Book
Act of Treason, December 2020
A Mitch Rapp Novel #7
Trade Size / e-Book
Executive Power, November 2020
Trade Size / e-Book
Extreme Measures, November 2020
A Mitch Rapp Novel #9
Trade Size / e-Book
Consent to Kill, November 2020
Trade Size / e-Book
Memorial Day, October 2020
A Mitch Rapp Novel #5
Trade Size / e-Book (reprint)
American Assassin, October 2020
Trade Size / e-Book
Total Power, September 2020
A Mitch Rapp Novel
Hardcover / e-Book
Lethal Agent, October 2019
Mitch Rapp #16
Hardcover / e-Book
American Assassin, September 2017
Mitch Rapp
Mass Market Paperback / e-Book (reprint)
The Last Man, November 2012
Hardcover / e-Book
Kill Shot, February 2012
Hardcover / e-Book
American Assassin, October 2010
Mitch Rapp #11
Hardcover
Term Limits, January 2010
Paperback (reprint)
Pursuit of Honor, October 2009
Hardcover
Extreme Measures, November 2008
Hardcover
Transfer of Power, September 2008
The Mitch Rapp Series #3
Trade Size / e-Book (reprint)
Separation of Power, September 2008
The Mitch Rapp Series #5
Trade Size / e-Book
The Third Option, September 2008
The Mitch Rapp Series #4
Trade Size / e-Book
Protect and Defend, October 2007
Mitch Rapp #8
Hardcover
Act of Treason, September 2007
Mitch Rapp #7
Paperback (reprint)
Act of Treason, October 2006
Hardcover
Consent to Kill, August 2006
Paperback
Consent to Kill, October 2005
Mitch Rapp Novel
Hardcover
Memorial Day, July 2005
Mitch Rapp #5
Paperback (reprint)
Memorial Day, May 2004
Hardcover
Executive Power, April 2004
Mass Market Paperback