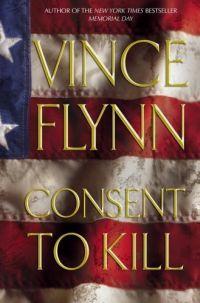 Purchase
...a fast and furious read. - Publishers Weekly
Mitch Rapp Novel
Atria
October 2005
Featuring: Mitch Rapp
480 pages
ISBN: 0743270363
Hardcover
Add to Wish List

To kill a man is a relatively easy thing--especially the average unsuspecting man. To kill a man like Mitch Rapp, however, was an entirely different matter. It would take a great deal of planning and a very talented assassin, or more likely assassins who were either brave enough or crazy enough to accept the job. The latter was more than likely the type who would take on the challenge, for any sane man by definition would have the sense to walk away.
Even with the element of surprise on their side, though, they would need to catch Rapp with his guard down so they could get in close enough to finish him off once and for all. The preliminary report on his vigilance did not look good. The American was either hyperalert or insanely paranoid. Every detail of their plan would have to come together perfectly, and even then, they would need some luck. They'd calculated that their odds for success were probably seventy percent at best. That was why they needed complete deniability. If whoever they sent failed, Rapp would come looking for them. And despite their positions of great power, they had no intention of spending the rest of their lives with a man like Mitch Rapp hunting them.

Media Buzz
The O'Reilly Factor - October 18, 2005

Comments
No comments posted.

Registered users may leave comments.
Log in or register now!