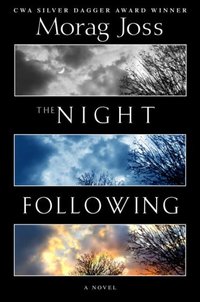 Delacorte Press
March 2008
On Sale: February 26, 2008
368 pages
ISBN: 0385341180
EAN: 9780385341189
Hardcover
Add to Wish List

On a blustery April day, the quiet, rather private wife of a doctor discovers that her husband has been having an affair. Moments later, driving along a winding country road and distracted perhaps by her own thoughts, perhaps blinded by sunlight, she fails to see sixty-one-year-old Ruth Mitchell up ahead, riding her bicycle. She hits her, killing her instantly. And drives away.

The hit-and- run driver is never found. But the doctor's wife, horrified by what she has done, begins to unravel. Soon she turns her attention to Ruth's bereaved husband, a man staggering sleeplessly through each night, as unhinged by grief as the killer is by guilt.

Arthur Mitchell does not realize at first that someone has begun watching him through his windows, worrying over his disheveled appearance, his increasingly chaotic home. And when at last she steps through his doorway, secretly at first, then more boldly, he is ready to believe that, for reasons beyond his understanding, his wife has somehow been returned to him….

A story of loss, lies, and wrongdoing, astonishingly complex and ingeniously inventive, The Night Following is also a love story and the extraordinarily moving tale of a killer's journey from the shadows into the light. It confirms the mastery of a writer who is both tender and unflinching in her examination of human frailty—and of the shattering repercussions of deception.

Our Past Week of Fresh Picks
HOWLOWEEN MURDER
by Laurien Berenson
Featured as Fresh Pick on October 26, 2020
As the town of Greenwich, Connecticut, counts down to a spooky celebration on October 31st, a horrifying murder leaves Melanie Travis pawing for clues in Read More »
Halloween in Greenwich, Connecticut brings dogs, treats - and sudden death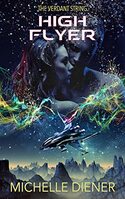 HIGH FLYER
by Michelle Diener
Featured as Fresh Pick on October 25, 2020
Flying the head-of-planet around isn't a job for the faint of heart. Especially not on Faldine, the planet in the Verdant String Read More »
Pilot and planetary head must thwart a space corp plot and smugglers too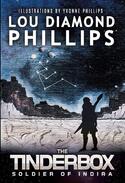 THE TINDERBOX
by Lou Diamond Phillips
Featured as Fresh Pick on October 24, 2020
From the imagination of actor Lou Diamond Phillips (La Bamba, Stargate Universe, Prodigal Son) comes an epic and unforgettable Science Fantasy tale. Two worlds at Read More »
With something for all, THE TINDERBOX is an exciting whirlwind of a fantasy!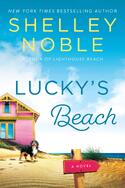 LUCKY'S BEACH
by Shelley Noble
Featured as Fresh Pick on October 23, 2020
New York Times bestselling author Shelley Noble takes her readers on another beach adventure where a young woman discovers the power of family and Read More »
The sea, sun, sand, and second chances!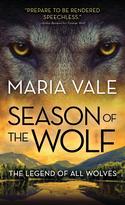 SEASON OF THE WOLF
by Maria Vale
Featured as Fresh Pick on October 22, 2020
In a world of danger and uncertainty, the Alpha has enough to worry about without him... For Alpha Evie Kitwanasdottir, things are never easy. The Read More »
The whole werewolf and nothing but the werewolf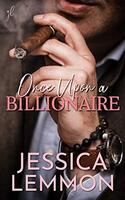 ONCE UPON A BILLIONAIRE
by Jessica Lemmon
Featured as Fresh Pick on October 21, 2020
I never finish a project late. Ever. So, when sassy, stilettoed Vivian Vandemark swaggers in with a roll of red tape to shut down my Read More »
Complex characters, an engaging story, and a hero who is almost too good to be true!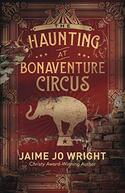 THE HAUNTING AT BONAVENTURE CIRCUS
by Jaime Jo Wright
Featured as Fresh Pick on October 20, 2020
1928The Bonaventure Circus is a refuge for many, but Pippa Ripley was rejected from its inner circle as a baby. When she receives mysterious messages Read More »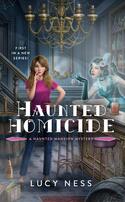 HAUNTED HOMICIDE
by Lucy Ness
Featured as Fresh Pick on October 19, 2020
Avery Morgan has been hired to breathe new life into the Portage Path Women's Club, but first she'll have to deal with a Read More »
Fresh and sassy, Haunted Homicide is a spirited debut to this new cozy mystery series!
Perfect cozy mystery with a touch of spookiness