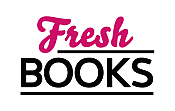 Get a great read for October
"Her life changes in moments -- dramatic, chilling moments"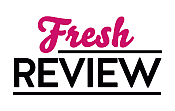 Reviewed by Morgan Chilson
Posted February 13, 2008

Suspense Psychological | Mystery Psychological
A doctor's wife makes the devastating find of a condom wrapper in her husband's car. Driving down a back road, stunned, her mind lost in a convoluted maze, she hits and kills a woman bicycling on the side of the road. It's the beginning of the unraveling.
As she destroys her husband's car and watches him pack and leave, she's lost in her life. In the death she caused. Compelled to learn more about the woman she killed, she watches the dead woman's husband from afar. Watches as his world, too, crumbles and he becomes thinner, frailer, more chaotic. Gradually, she enters his life, reaching out to him.
This is the kind of book that makes you question what you are capable of. Driving away from a dead woman on a lonely country road? Losing yourself in the horror of your life? Ms. Joss digs into the human psyche, stimulating the uncomfortable and prickly parts of us that are disguised under the veneer of civility we wear. Her lyrical and intense writing style pulls you in and simply won't let go.
SUMMARY
On a blustery April day, the quiet, rather private wife of a doctor discovers that her husband has been having an affair. Moments later, driving along a winding country road and distracted perhaps by her own thoughts, perhaps blinded by sunlight, she fails to see sixty-one-year-old Ruth Mitchell up ahead, riding her bicycle. She hits her, killing her instantly. And drives away.

The hit-and- run driver is never found. But the doctor's wife, horrified by what she has done, begins to unravel. Soon she turns her attention to Ruth's bereaved husband, a man staggering sleeplessly through each night, as unhinged by grief as the killer is by guilt.

Arthur Mitchell does not realize at first that someone has begun watching him through his windows, worrying over his disheveled appearance, his increasingly chaotic home. And when at last she steps through his doorway, secretly at first, then more boldly, he is ready to believe that, for reasons beyond his understanding, his wife has somehow been returned to him….

A story of loss, lies, and wrongdoing, astonishingly complex and ingeniously inventive, The Night Following is also a love story and the extraordinarily moving tale of a killer's journey from the shadows into the light. It confirms the mastery of a writer who is both tender and unflinching in her examination of human frailty—and of the shattering repercussions of deception.
---
What do you think about this review?
Comments
No comments posted.

Registered users may leave comments.
Log in or register now!