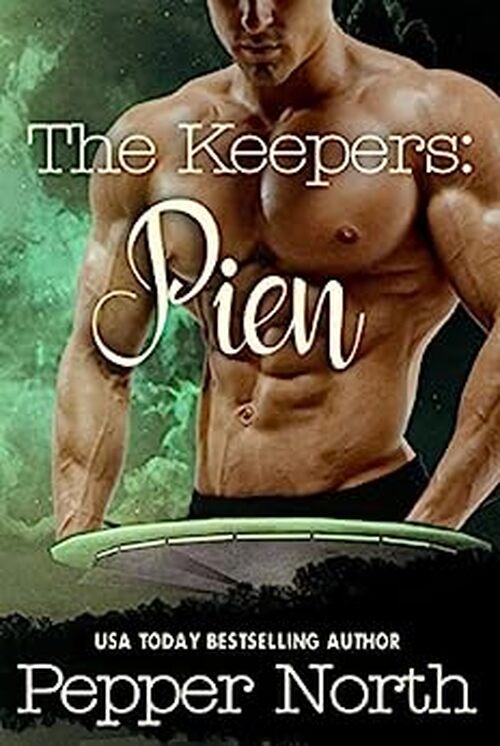 Purchase
Keeper #2
With A Wink Publishing, LLC
February 2018
On Sale: February 7, 2018
122 pages
ISBN: 1980225575
EAN: 9781980225577
Kindle: B079NTRJDH
e-Book
Add to Wish List

Interested in an age play story with a otherworldly appeal? Pepper North continues this new series with the second story in The Keeper's series. Pieter looked at the hand in front of him. It was a deep shade of purple and covered with plush fur. He moved one hand tentatively to touch it and snatched him hand back when he found it to be warm. His body shook gently as if he was in an old unbaffled waterbed. Pien blinked his eyes several times rapidly to try to clear his vision. He didn't remember drinking last night. In fact, his last memory was of running down the dirt trails that wandered around the city park. He held his hand up in front of his face to check his vision and to see if he had been injured. His hand bumped into something. He wrapped his hand around the cylinder pulling it away from him. He was startled to feel the nipple slide from between his lips. "What?" he said loudly as he struggled to sit up. He felt like he was moving through quick sand. His muscles were not working together. "Calm yourself, little human. You are okay," the musical voice he remembered from earlier came from behind him. Pieter Nillson wakes to find that he has been transported to the planet of Nrantia. He is in the care of his Keeper, Huma, who will have total control over all aspects of his life and body.. Renamed Pien, she tries to adjust to his new life after learning that he will not be able to return to Earth. Physically, Pien is smaller and weaker than his Keeper and the other Nrantians. Huma takes care of him as if he was a very young child. He is forced to wear a quobon which is similar to a Earth baby's diaper, drink from a bottle and sleep in an enclosed bed. Huma's care for his body is very invasive and thorough. Her punishments for Pien are swift and strongly applied to his bare bottom. Pien's story continues a new series of age play romances . You will not need to read the stories in order. All are complete stories. The books in this series will feature invasive medical treatments, including thorough examinations and enemas when required, as well as diaper changes, spankings and other punishments.
If you are offended by age play (adults who choose to live as a Little or a parent of a Little) or dubious consent, this is not the book for you.
Comments
No comments posted.

Registered users may leave comments.
Log in or register now!