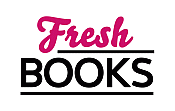 Fall into September books you'll love
Pepper North
Ever just gone for it? That's what USA Today Bestselling Author Pepper North did in 2017 when she posted a book for sale on Amazon without telling anyone. Thanks to her amazing fans, the support of the writing community, Mr. North, and a killer schedule, she has now written more than 100 books!
Enjoy contemporary, paranormal, dark, and erotic romances that are both sweet and steamy? Pepper will convert you into one of her loyal readers. What's coming in the future? A Daddypalooza!
Log In to see more information about Pepper North
Log in or register now!
Series
The Magic of Twelve | Shadowridge Guardians MC | Little Cakes | Soldier Daddies | SANCTUM | The Keepers | Soulkeepers | Brides of Terra Arcus | ABC Towers | Dr. Richards' Littles
Books:
Reindeer Tracks, November 2023
Little Cakes #16
e-Book
Maraschino Cherry, October 2023
Little Cakes #15
e-Book
Liam, September 2023
Dr. Richards' Littles #28
Hardcover / e-Book / audiobook
Daddy's Watching, August 2023
ABC Towers #2
e-Book / audiobook
Caramel Drizzle, August 2023
Little Cakes #14
e-Book
The Digestive Health Center: Susan's Story, August 2023
Hardcover / e-Book
Birthday Cake, July 2023
Little Cakes #13
e-Book
Woulda, June 2023
e-Book
Steele, June 2023
Shadowridge Guardians MC
e-Book
Dare Darker, June 2023
Paperback / e-Book / audiobook
Flirty Kumquat, May 2023
Little Cakes #12
e-Book
Shoulda: A Second Chance For Mr. Right, April 2023
e-Book
With This Ring, March 2023
Dr Richards' Littles
e-Book
Sweet Tooth, March 2023
Little Cakes #11
Paperback / e-Book
Fudge Crunch, February 2023
Little Cakes #10
Paperback / e-Book
Coulda: A Second Chance For Mr. Right, January 2023
e-Book
Santa's Kiss, December 2022
Little Cakes #9
e-Book
Yule Be Mine, November 2022
Paperback / e-Book
Pumpkin Spice, October 2022
Little Cakes #8
e-Book
Witch's Brew, September 2022
Little Cakes #7
Paperback / e-Book
Sam's Little Girl, September 2022
Soldier Daddies #4
Paperback / e-Book
Daddy's Searching, August 2022
ABC Towers #4
e-Book / audiobook
Black Forest, August 2022
Little Cakes #6
Paperback / e-Book
Signed, Sealed, and Daddied, July 2022
e-Book
The Captain's Little Girl, July 2022
Soldier Daddies #5
e-Book
Pink Lemonade, June 2022
Little Cakes #5
Paperback / e-Book
Daddy's Saving, May 2022
ABC Towers #3
e-Book / audiobook
Red Velvet, May 2022
Little Cakes #4
Paperback / e-Book
Blue Raspberry, April 2022
Little Cakes #3
Paperback / e-Book
Van, February 2022
Dr. Richards' Littles #32
e-Book
Lemon Chiffon, February 2022
Little Cakes #2
Paperback / e-Book
Daddy's Waiting, November 2021
ABC Towers #1
e-Book / audiobook
Harboring Hannah, November 2021
SANCTUM #10
e-Book
Harboring Hannah, November 2021
SANCTUM #10
e-Book
Chosen By Daddy, October 2021
e-Book
Rainbow Sprinkles, October 2021
Little Cakes #1
Paperback / e-Book
Claimed Brides: Seven Alpha Shifter, August 2021
Brides of Terra Arcus #2
e-Book
Claimed Brides: Seven Alpha Shifter, August 2021
Brides of Terra Arcus #2
e-Book
Perfectly Suited, July 2021
e-Book
Cooking with a Little Love: From the world of Dr. Richards' Littles, June 2021
e-Book
Keeping Kenzie, April 2021
SANCTUM #9
e-Book / audiobook
Stormee's Little St. Patrick's Day: A Holidays at Rawhide Ranch Novella, March 2021
e-Book
Trust Daddy, March 2021
e-Book
The Magic of Twelve Collection, February 2021
e-Book
Scarlet, February 2021
The Magic of Twelve #12
e-Book
Jax's Little Girl, November 2020
Soldier Daddies #3
e-Book / audiobook
Jade, September 2020
The Magic of Twelve #11
e-Book
Adoring Ali & Ace, August 2020
SANCTUM #8
Paperback / e-Book
Marked Brides: Six Alpha Shifter Romances, August 2020
Brides of Terra Arcus #1
e-Book
Sophie, June 2020
Dr Richards' Littles #31
e-Book
Tales From Zoey's Corner A - Z, May 2020
Dr. Richards' Littles
e-Book
The Medic's Little Girl, April 2020
Soldier Daddies #1
e-Book / audiobook
Rose, April 2020
The Magic of Twelve #10
e-Book
Sylvie, March 2020
Dr. Richards' Littles #26
e-Book
Serena, March 2020

e-Book / audiobook
Needing Nicky, January 2020
SANCTUM #7
e-Book
Indigo, December 2019
The Magic of Twelve #9
e-Book
Daddies of the Castle, November 2019
Masters of the Castle
Hardcover / e-Book
Daddies of the Castle, November 2019
Masters of the Castle
Hardcover / e-Book
Once Upon A Time: A Dr. Richards' Littles® Story, October 2019
Dr. Richards' Littles
e-Book
Rescuing Rita, October 2019
SANCTUM #6
e-Book / audiobook
Tim, September 2019
Dr. Richards' Littles #29
e-Book
Amber, July 2019
The Magic of Twelve #8
e-Book
Picking Poppy, June 2019
SANCTUM #5
e-Book
Dr. Richards' Littles®: Second Anniversary Collection, May 2019
e-Book
Tami, April 2019
Dr. Richards' Littles #27
e-Book / audiobook
Sky, March 2019
The Magic of Twelve #7
e-Book
One Sweet Treat, February 2019
SANCTUM #4
e-Book
The Keepers Collection, January 2019
e-Book
Primrose, January 2019
The Magic of Twelve #6
e-Book
Protecting Priscilla, January 2019
SANCTUM #3
e-Book
Steven, December 2018
Dr. Richards' Littles #25
e-Book
Naja, November 2018
The Keepers #3
e-Book
Looking After Lindy, October 2018
SANCTUM #2
e-Book
Grace, September 2018
Dr Richards' Littles #24
e-Book / audiobook
Dr. Richards' Littles®: MM Collection, September 2018
e-Book
Electrostatic Bonds, September 2018
e-Book
Sharing Shelby, August 2018
SANCTUM #1
e-Book
Pearl, August 2018
The Magic of Twelve #5
e-Book
Hunter, July 2018
Dr. Richards' Littles #23
e-Book / audiobook
Jillian, June 2018
Dr Richards' Littles #22
e-Book / audiobook
Dr. Richards' Littles® First Anniversary Collection, June 2018
e-Book
Dr. Richards' Littles® PLAYTIME Collection: Volume 1, June 2018
e-Book
Sienna, June 2018
The Magic of Twelve #4
e-Book
Roxy, May 2018
Dr Richards' Littles #21
e-Book / audiobook
Hazel, May 2018
The Magic of Twelve #3
e-Book
Lydia & Neil, April 2018
Dr. Richards' Littles #20
e-Book
A Little Vacation South of the Border, April 2018
A Dr. Richards' Littles® Book
e-Book
Marigold, March 2018
The Magic of Twelve #2
e-Book
Luna, March 2018
Dr Richards' Littles #19
e-Book / audiobook
Fiona, February 2018
Dr Richards' Littles #17
e-Book / audiobook
Oliver, February 2018
Dr Richards' Littles #18
e-Book
Pien, February 2018
Keeper #2
e-Book
Violet, January 2018
The Magic of Twelve #1
e-Book
Christmas with the Littles & Wendy, December 2017
Dr Richards' Littles #14
e-Book
Olivia, December 2017
Dr. Richards' Littles #15
e-Book
Madi, November 2017
Dr Richards' Littles #12
e-Book
Penelope, November 2017
Dr Richards' Littles #13
e-Book / audiobook
Abigail, October 2017
Dr Richards' Littles #11
e-Book
Tony, October 2017
Dr Richards' Littles #10
e-Book / audiobook
Payi, October 2017
Keepers #1
e-Book
Sofia and Isabella, September 2017
Dr Richards' Littles #8
e-Book
Cecily, September 2017
Dr Richards' Littles #9
e-Book
Charlotte, September 2017
Dr Richards' Littles #7
e-Book / audiobook
Tex's Little Girl, August 2017
Soldier Daddies #2
e-Book / audiobook
Brad, August 2017
Dr Richards' Littles #6
e-Book / audiobook
Jake, July 2017
Dr Richards' Littles #4
e-Book
Angelina, July 2017
Dr Richards' Littles #6
e-Book
Amy, June 2017
Dr Richards' Littles #2
e-Book
Carrie, June 2017
Dr Richards' Littles #3
e-Book
Matty & Emma, January 2017
Dr. Richards' Littles #16
e-Book