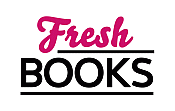 June blooms with love and intrigue
Carl Hiaasen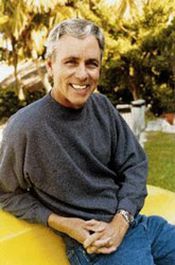 Carl Hiaasen is simply a fascinating person. While perhaps best known as the author of eight best-selling novels including Sick Puppy and Skinny Dip, he also has an outstanding reputation as an investigative journalist. A three-time Pulitzer Prize nominee, Carl is a columnist at The Miami Herald and has written over 1300 pieces exposing land corruption scams, drug smuggling rings, dangerous doctors, and corrupt politicians.
And since real life in South Florida is sometimes stranger than fiction, none of these subjects are spared in his novels. Hiaasen's books skewer the greedy and corrupt with intelligence and humor, combining mystery plotlines, wicked satire, sharp observations, and a bizarre cast of characters. With his insight, humor and a killer instinct for stories, Hiaasen has certainly earned the respect of his contemporaries. Dave Barry, his colleague at The Miami Herald, calls him "one of South Florida's most vital natural resources, a relentlessly sane voice in a howling hurricane of hypocrisy, hokum and hype''.
Log In to see more information about Carl Hiaasen
Log in or register now!
Series
Books:
Nature Girl, September 2018
Mass Market Paperback
Lucky You, September 2018
Mass Market Paperback
Stormy Weather, August 2018
Mass Market Paperback
Sick Puppy, August 2018
Mass Market Paperback
Native Tongue, July 2018
Skink Book #2
Mass Market Paperback (reprint)
Double Whammy, July 2018
Skink Book #1
Mass Market Paperback (reprint)
Dance Of The Reptiles, February 2014
Paperback
Bad Monkey, June 2013
Hardcover
Chomp, April 2012
Hardcover
Star Island, August 2010
Hardcover
The Downhill Lie, May 2008
Hardcover
Nature Girl, November 2006
Hardcover
Hoot, March 2006
Paperback (reprint)
Flush, September 2005
Hardcover
Skinny Dip, June 2005
Trade Size (reprint)
Tourist Season, May 2005
Paperback (reprint)
Native Tongue, May 2005
Paperback (reprint)
Sick Puppy, April 2005
Trade Size
Double Whammy, March 2005
Trade Size (reprint)
Strip Tease, March 2005
Paperback (reprint)
Basket Case, February 2005
Paperback
Lucky You, February 2005
Paperback (reprint)
Paradise Screwed, September 2002
Selected Columns of Carl Hiaasen
Trade Size (reprint)
Skin Tight, January 2002
Paperback
Stormy Weather, March 2001
Paperback (reprint)
Kick Ass, September 1999
Selected Columns of Carl Hiaasen
Hardcover
Death in China, July 1998
Paperback (reprint)
Trap Line, July 1998
Paperback (reprint)
Powder Burn, June 1998
Paperback (reprint)
Team Rodent, May 1998
How Disney Devours the World
Paperback