Eliza Knight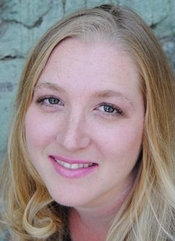 Blogging at Fresh Fiction
Eliza Knight's Favorite Romance Tropes to Write and/or Read
May 26, 2021
I'm a sucker for all romances—because who doesn't think falling in love is fun? When we read romance Read More...
Eliza Knight | Title Challenge: TRULY MADLY PLAID
December 30, 2020
Hi all! I'm Eliza Knight and I'm so thrilled to be here with you all sharing a wee bit about Read More...
Eliza Knight | 20 Questions: THE REBEL WEARS PLAID
July 1, 2020
1--What's the name of your latest release? The Read More...
Eliza Knight | Five Things You Might Not Know About Archery
March 28, 2018
In my new book, THE HIGHLANDER'S GIFT, I had to do a lot of Read More...
A Highland Pirate's Moral Code
October 26, 2017
From the perspective of Shaw "Savage" MacDougall Name's Shaw, but most people call me Savage. I'm a Highlander, born and bred Read More...
If We Could Turn Back Time... Eliza Knight, Terri Brisbin and Claire Delecroix
November 29, 2013
Once upon a blustery fall day, three bestselling romance authors got together to create a boxed set of stories that traveled far beyond our times Read More...
Eliza Knight | What is the Correlation Between Cookies and Books?
December 19, 2011
Thank you Fresh Fiction for hosting me today! I'm so excited to be here with you, celebrating the release of my Carina novella, Read More...
Pseudonym: E. Knight.

Eliza Knight is the multi-published author of sizzling historical romance and erotic romance. While not reading, writing or researching for her latest book, she chases after her three children. In her spare time (if there is such a thing…) she likes daydreaming, wine-tasting, traveling, hiking, staring at the stars, watching movies, shopping and visiting with family and friends. She lives atop a small mountain, and enjoys cold winter nights when she can curl up in front of a roaring fire with her own knight in shining armor.
Log In to see more information about Eliza Knight
Log in or register now!
Series
Stolen Bride | Pirates of Britannia | Prince Charlie's Angels
Books:
The Mayfair Bookshop, April 2022
Paperback / e-Book / audiobook
You've Got Plaid, June 2021
Prince Charlie's Angels #3
Mass Market Paperback / e-Book
Truly Madly Plaid, January 2021
Prince Charlie's Angels #2
Mass Market Paperback / e-Book
The Rebel Wears Plaid, July 2020
Prince Charlie's Angels #1
Mass Market Paperback / e-Book
Ladies of the Stone, May 2018
e-Book
The Highlander's Gift, April 2018
The Stolen Bride #10
e-Book
The Sea Devil, January 2018
Pirates of Britannia: Lords of the Sea #3
e-Book
Savage of the Sea, October 2017
Pirates of Britannia #1
e-Book
Destination: Love, August 2017
e-Book
Ever My Love, July 2016
e-Book
Lords of Ireland, March 2016
e-Book
Kissing the Highlander, February 2015
Paperback / e-Book
Knights of Valor, November 2013
Boxed set of 4 novels
e-Book
A Kilted Christmas Kiss, November 2013
Stolen Brides novella
e-Book
The Highlander's Sin, November 2013
Stolen Bride #6
e-Book
Three Timeless Loves, November 2013
e-Book (reprint)
Bared to the Laird, August 2013
Highland Bound #2
e-Book
Daring Damsels, August 2013
e-Book
The Highlander's Triumph, June 2013
Stolen Brides #5
Paperback / e-Book
The Rebound Pact, June 2013
e-Book
Behind the Plaid, March 2013
Highland Bound #1
e-Book
The Highlander's Warrior Bride, March 2013
Stolen Bride #4
Paperback / e-Book
The Highlander's Lady, December 2012
Stolen Bride #3
Paperback / e-Book
The Highlander's Conquest, September 2012
Stolen Bride #2
Paperback / e-Book
The Highlander's Reward, July 2012
Stolen Bride #1
Paperback / e-Book
Lady Seductress's Ball, December 2011
e-Book