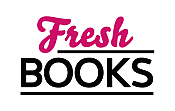 Summer Reads are HOT in July!
Reviews
Even
by Andrew Grant
"When a displaced operative is suspected of murder, will he be able to clear his name?"
Posted April 15, 2009

In Andrew Grant's debut novel, EVEN, he introduces David Trevellyan, a black operative in Her Majesty's Royal Navy. Alone in New York, David stumbles upon a crime scene and is soon the number one suspect in a murder. Abandoned by his country, David finds himself pursued Read more...



A Knife Edge
by David Rollins
"Action-hero Vin Cooper returns in another hair-raising military thriller."
Posted March 16, 2009

Vin Cooper returns to action in A KNIFE EDGE when he's sent to investigate the suspicious death of Dr. Hideo Tanaka. Tanaka and his partner, while exploring a deep sea trench near Japan, discovered a bacterium that could be dangerous to the entire world. Shortly thereafter, Tanaka ends up Read more...



M.I.A.
by Michael Allen Dymmoch
"Family secrets unravel as lost love is revealed and new beginnings are formed."
Posted March 16, 2008

Rhiann Fahey is going through a tough time in her life. Her husband has recently died and her son, Jimmy, is acting out -- cutting school and drinking. Adding to the problem are the unwanted advances of her dead husband's friend and fellow cop, Rory Sinster. She's trying to Read more...



Red Mandarin Dress
by Qiu Xiaolong
"A serial killer in Shanghai cuts short Inspector Chen's leave of absence."
Posted November 19, 2007

In the latest Inspector Chen novel, Qui Xiaolong takes us to Communist China where the city of Shanghai is besieged by its first ever sexual serial killer. The murderer dresses the victims in antiquated red mandarin dresses and leaves them in public places, as if to prove that Read more...



The Death Trust
by David Rollins
"Enthralling military thriller is action-packed and suspenseful."
Posted September 16, 2007

Major Vincent "Vin" Cooper, a Special Agent in the US Air Force, has been called in to investigate the death of a four-star general. Cooper doesn't know why he, of all people, has been assigned this case -- he's not had the best run of luck lately. He Read more...



Strip Search
by William Bernhardt
"Gripping police procedural thriller is long-awaited sequel to DARK EYE."
Posted August 15, 2007

Susan Pulaski is a Las Vegas detective who's fallen on hard times. In STRIP SEARCH, she must use her profiling skills to help find a killer who uses numerology to pick who will be the victims of his grisly murders. Being no good with numbers and math, Pulaski enlists Read more...



Thunder Bay
by William Kent Krueger
"A compelling mystery you won't be able to put down."
Posted June 15, 2007

THUNDER BAY sees the return of Cork O'Connor. He's left the police force and is beginning a new life as a private investigator in his hometown of Aurora, Minnesota. While he gets his P.I. business off the ground, he makes ends meet as owner/operator of Sam Read more...



Darkhouse
by Alex Barclay
"Compelling crime fiction suspense will make your heart race."
Posted May 16, 2007

Joe Lucchesi was an NYPD detective until a case he worked on went horribly wrong. He now lives with his wife, Anna, and son, Shaun, in Waterford -- a small town in Ireland. Joe thinks he's found the peace and quiet he needs to put the past behind him until Read more...



The Alibi Man
by Tami Hoag
"Intricately woven tale of murder and deception."
Posted March 15, 2007

Elena Estes, former undercover cop and private investigator, is dismayed when she finds a woman's body in a south Florida swamp. When she realizes that the dead woman is Irina Markova, her friend and previous coworker at a horse stable, Elena is determined to find out who did this Read more...



Eddie Munoz
Features & Posts
No posts found.