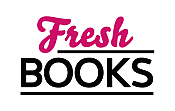 June blooms with love and intrigue
Mary Holden
Features & Posts
No posts found.
8 comments posted.

Re: The Wolf Who Loved Me (5:43pm April 14, 2012):

I used to share secrets with my sister, but now she is gone, I keep them to myself. I would adore to have this book! Sounds funny and dangerous all at once! Thank you for this opportunity!

Re: Secrets of the Knight (6:40pm February 17, 2012):

I have too many to name then all, but Feehan's Carpathians,her "sister" series, Kenyon's Dark Hunters,Briggs'Mercy and Alpha Omega series,Stephanie Plum, Charlaine Harris's books,Highlander,Jeanine Frost,Gerry Bartlett,Katie MacAlister,Lara Adrian,Lindsay Sands,Lora Leigh,Lucy Monroe,Alexandra Ivy,Susan Sizemore,Christine Warren,Carrie Vaughn,and many more have created worlds and heroes for me,and I just keep adding them,like Lydia Dare, Terry Spear,Gena Showalter,and I better stop before I run out of room!As to a movie,I'm usually disappointed if it comes from a book,but I did enjoy Ghost,and an old black and white that I don't remember the title,but it was about a woman who moves into a seaside cottage haunted by the former owner,a grouchy sea captain,and through time they fall in love.He does what he can to look after her,and when she dies at a fairly advanced age,they are together,forever.True,I wasn't totally happy with the ending, but it is just as good as those movies where he/she moves on to someone else.Right?

Re: Stud (5:47pm February 13, 2012):

Basically, I try to keep the two separate. I LOVED LOTR, and enjoyed the Harry Potter movies...never read Tolkein except The Hobbit,and only read the last Potter book.Totally enjoyed the books, but they changed too much in True Blood...it's not even the same story, anymore. I have hope that the people doing Sherrilyn Kenyon's books will do right by them, since they are fans themselves, but as stated before, they will have a problem with some of the love scenes, and maybe some of the "torture" scenes, and needing to know what's in the character's minds.Still....!Thanks for the giveaway and the gorgeous covers!

Re: A Scandalous Countess (5:06pm February 13, 2012):

I started with Georgette Heyer, but it's been so long ago that I don't remember anything about the differences.I loved Pride and Predjudice,and I think Darcy would have taken a much more drastic and active role in punishing the villain, and in claiming his love, had he been Georgian.I love the gorgeous clothes,but prefer cleanliness.I also prefer the looser looking clothing of the Regency,mainly because they would look better on me!I guess I just have to say that it really depends on the hero...as long as he fills my desires in a hero it doesn't matter WHAT he wears(or doesn't!).I enjoy all your books, and would love to win any or all of these! Thanks for the opportunity.

Re: Banshee Charmer (5:41pm January 23, 2012):

My hero...Intelligent,& street smart;attractive in a dark tall,chiseled way-a little rugged;gorgeous eyes that see right through you;quiet sense of humour;compassionate, except for those who don't deserve it;has own personal code of honor;protective, but willing to let me make my own decisions & do what I want,as long as my life /safety aren't at risk;sexual,sensual,with eyes only for me;broad shoulders to lean on;not into game playing of any kind where I am concerned;a little leery of legal commitment(aka marriage),but once he knows I'm what he wants,it's no holds barred & "totally mine"! He trusts ME, but not other men!Well, you did say my ideal hero/man!

Re: Hunter Of Shadows (1:49am December 2, 2011):

I used to think paranormals were dumb, who could fall in love with a monster? Then I read Christine Feehan's DARK PRINCE. I am hooked for life! It's fascinating how each writer has her own vision about vampires, or werewolves, or even demons or succubi! Even gargoyles can be warm and loving with that extra "gift" that makes them special. Maybe that's why we love paraormals. The heroes are SO different, but still need the loving touch of that certain woman. That makes them "human", after all!

Re: Ecstasy Untamed (2:47am October 28, 2011):

The most unusual, strangest, and actually scariest movie I think I have ever seen,is an old black and white film with Joseph Cotton, called The Demon.I pull it out every now and then to remind me that a movie doesn't have to have a lot of special effects or blood and gore to scare the bejabbers out of you! You never even actually see the demon until the last few minutes of the movie, but you don't have to see it to feel it's prescence, and feel totally creeped out So, this is currently the most memorable movie I've seen recently.

Re: Marked By The Moon (2:57am November 5, 2010):

I love all the varieties of vampires and weres,from the Carpathians to the Dark Hunters to the homeless Atlanteans, and from all the different species of weres like wolves to tigers, that can be found in today's paranormal romance, as long as they aren't totally evil and irredeemable. But, sorry, just can't warm up to the idea of a zombie hero! Decay, squish, things falling off? Ewwwww!