"Well-written sci-fi with compelling character-driven plot."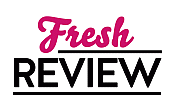 Reviewed by Sue Burke
Posted June 13, 2006

For over a century, the Alliance has been embroiled in a series of battles with the Syndicate, a group of planets determined to crush the freedoms the Alliance holds dear. With neither side coming out the clear winner, the Alliance finally gets a break. A traitor smuggles them a "key" that will allow them fast access to Syndicate space. The Alliance assembles their fleet and makes the jump hoping to surprise their age-old enemy and finally end a hundred year war that's drained the resources of both sides. What they find instead is the entire Syndicate fleet waiting in ambush to crush them. Double-crossed and vulnerable, the men and women of the Alliance take some heavy hits and now find themselves badly crippled and far from home.
The name "Black Jack" Geary is legend to the soldiers of the Alliance. Black Jack led the Alliance to a stunning victory a hundred years before, sacrificing his own life in the effort. Or so the story goes. Actually, Geary has been floating around in hibernation in an escape pod and has been rescued and revived on the Alliance flag ship while on their way to the Syndicate home world. After the leaders of the Alliance fleet are executed, Geary takes command of what's left of the demoralized Alliance fighters. His mission is to take the Syndicate hypernet key back to the Alliance home world. It's an uphill battle all the way as Geary tries to lead what's left of the fleet back home. The soldiers are young and undisciplined; jealousy among the senior officers is threatening to tear them apart; and then there's the "Black Jack" legend to live up to. John Geary is only a mortal man like any other. Standing in his own shadow and trying to live up to an impossible reputation is enough to drive a man crazy.
Although you've heard it all before, THE LOST FLEET: DAUNTLESS is well-written with a hero who's all too human and battle weary. There's much here that will remind readers of Battlestar Galactica, which is not a bad thing. The battles are well-done, but it's the characters who drive the story. This is the first book in a series. The next, THE LOST FLEET: FEARLESS is due in February 2007.
SUMMARY
The Alliance has been fighting the Syndic for a century - and losing badly. Now its fleet is crippled and stranded in enemy territory. Their only hope is Captain John "Black Jack" Geary - a man who's emerged from a century-long hibernation to find he has been heroically idealized beyond belief. Now, he must live up to his own legend.
---
What do you think about this review?
Comments
No comments posted.

Registered users may leave comments.
Log in or register now!