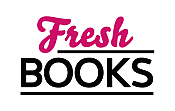 May Books to Delight
"Can Bailey uncover a thief in Harvest?"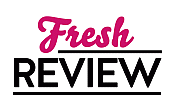 Reviewed by Debbie Wiley
Posted April 30, 2020

Harvest, Ohio, celebrates most occasion and Mother's Day is no exception. This year, the local Amish community organizer, Margot Rawlings, has convinced Bailey King to provide desserts for a special Mother's Day tea fundraiser for a local group home. However, not everyone is a fan of Abigail's Farm, and some worry about the type of young women residing there since all are recovering addicts. Meanwhile, Bailey is trying to deal with a rare visit from her parents while keeping her mom and Deputy Aiden Brody's mom apart, less they start planning a wedding that neither Aiden nor Bailey is ready for. Just when Bailey thinks things are under control, the money at the tea goes missing. Who stole the money for Abigail's Farm? Can Bailey help solve another mystery?
I love the ambiance of Harvest, Ohio! Stores like Swissmen Sweets are a true delight to visit and I love each tidbit we get about the chocolate business. BOTCHED BUTTERSCOTCH has some yummy treats mentioned and I can't wait to try the recipe included! The addition of Abigail's Farm only made me love Harvest even more as we see some of the Amish community reaching out to help others who have made some negative detours in their life, offering these young women a fresh chance at life.
BOTCHED BUTTERSCOTCH is a novella in the Amish Candy Shop series and takes place after the fourth book, TOXIC TOFFEE. Readers can easily jump right in and get a taste of life in Harvest, Ohio, as Amanda Flower ensures that the story stands alone. However, I suspect you'll want to jump right in and read the full-length books in the series after enjoying BOTCHED BUTTERSCOTCH.
Amanda Flower always writes a fun story and BOTCHED BUTTERSCOTCH is yet another example. After all, who can't help but love any story featuring an emotional support pig as one of the reoccurring characters? The inclusion of an inspiring community-based program like Abigail's Farm only made BOTCHED BUTTERSCOTCH all the sweeter--and the need for the crime to be resolved all the more important. I can't wait to see what troubles Bailey, Aiden, Jethro, and the rest of the residents of Haven find in the next book by Amanda Flower!
SUMMARY
A slice of intrigue. . .

Mother's Day is a sweet and busy time at the candy shop Bailey King runs with her Amish grandmother. This year is extra special, because Bailey's parents are visiting Harvest, Ohio. Bailey's father has rarely returned since leaving the Amish faith over thirty years ago, but Bailey is confident that the right treats can help sugarcoat any awkwardness. For Mother's Day Tea at the local church, she's whipping up her mom's favorite: butterscotch fudge. All's going well, until a sticky-fingered thief makes off with the money raised for a local women's support group.

While Bailey tries to discover who stuck their fingers in the cookie jar, she encounters an assortment of suspects. It doesn't help that Juliet, mother of Deputy Aiden Brody, is conspiring with Bailey's mom to plan Aiden and Bailey's wedding…though they're not even engaged! Can Bailey find the culprit before events—both criminal and personal—boil over into disaster?


Recipe Included!

Praise for Amanda Flower and her Amish cozies

"As it turns out, Amanda Flower may have just written the first Amish rom com."
—USA Today

"Flower has hit it out of the ballpark . . . and continues to amaze with her knowledge of the Amish way of life."
—RT Book Reviews

"At turns playful and engaging . . . a satisfyingly complex cozy."
—Library Journal
---
What do you think about this review?
Comments
No comments posted.

Registered users may leave comments.
Log in or register now!