"This book is fun, charming, and a breath of fresh air!"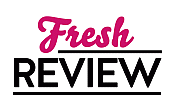 Reviewed by Miranda Owen
Posted April 29, 2020

FIRST COMES SCANDAL is the fourth book in Julia Quinn's "Rokesby" series. Through no fault of their own, Georgiana Bridgerton and Nicholas Rokesby wind up entering a marriage of convenience. Because of one stupid young man looking for a wealthy wife, and planning on ruining Georgiana's reputation to get what he wants, Nicholas is nudged to swoop in and offer marriage to make things right. Although marriage was not in their immediate plans, and up until now had only looked at each other as neighbors and friends, a genuine attraction makes them decide to give in to fate and actually get married. This book has Julia Quinn's expected wit and charm.
By telling this story from alternating perspectives, Julia Quinn gives insight into the two main characters, and shows how their feelings for each other evolve. This is a good book for readers who enjoy the friends-to-lovers trope, and specifically stories in which the hero and heroine have grown up together. There is no dastardly villain, except for the bumbling fool who initially attempts to maneuver Georgiana into marriage. When his attempts are thwarted, the glee the good guys take from his misery is highly amusing. Georgiana's cat – particularly Cat-Head – are another source of amusement for the reader and lighten the mood. Considering his times, Nicholas is an enlightened hero and he respects Georgiana and her intelligence. The mutual respect and camaraderie make for a wonderful chemistry and an entertaining story. Nicholas is the opposite of the worldly rake type of character, and his honesty and considerate nature are very refreshing to find in a hero. There is a learning curve for being in a relationship that he and Georgiana experience together and at the same pace.
FIRST COMES SCANDAL has a hero and heroine who had marriage thrust upon them, but they chose to take a chance on each other. This book is fun, charming, and a breath of fresh air. The glimpses of the Bridgertons before they got older and had their own series are fascinating. I like the epilogue at the end of FIRST COMES SCANDAL and the peek into this couple's future. I look forward to Julia Quinn's next book.
SUMMARY
She was given two choices...
Georgiana Bridgerton isn't against the idea of marriage. She'd just thought she'd have some say in the matter. But with her reputation hanging by a thread after she's abducted for her dowry, Georgie is given two options: live out her life as a spinster or marry the rogue who has ruined her life.
Enter Option #3
As the fourth son of an earl, Nicholas Rokesby is prepared to chart his own course. He has a life in Edinburgh, where he's close to completing his medical studies, and he has no time—or interest—to find a wife. But when he discovers that Georgie Bridgerton—his literal girl-next-door—is facing ruin, he knows what he must do.
A Marriage of Convenience
It might not have been the most romantic of proposals, but Nicholas never thought she'd say no. Georgie doesn't want to be anyone's sacrifice, and besides, they could never think of each other as anything more than childhood friends... or could they?
But as they embark upon their unorthodox courtship they discover a new twist to the age-old rhyme. First comes scandal, then comes marriage. But after that comes love...
---
What do you think about this review?
Comments
No comments posted.

Registered users may leave comments.
Log in or register now!