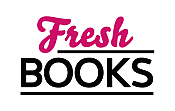 April showers us with great reads! Stay safe!
"Jeffery Deaver's new series ROCKS!"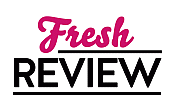 Reviewed by Magdalena Johansson
Posted March 21, 2020

As a big fan of the Lincoln Rhyme series by Jefferey Deaver was I curious to see how THE NEVER GAME, the first book in Deaver's new series, would turn out. Would this book appeal to just as much as the Lincoln Rhyme books did? In this book, are we introduced to Colter Shaw, an expert at tracking people down, thanks to his upbringing with a father who uprooted the whole family to live off the grid. Now, he's been contacted by a man in Silicon Valley whose daughter has gone missing. It soon turns out that this is just the first missing case he has to deal with in Silicon Valley.
I must say that Colton Shaw, his past, the mystery of his father's death, and his interesting upbringing is the highlight of this book. The case was interesting on its own, but what really kept my attention throughout this book was Shaw's unique family, and also that his father was perhaps not completely paranoid as we are initially lead to believe. He was definitely odd, and he died in a mysterious way. As for the case, it was intriguing to read about Silicon Valley and the gaming community, which played a big part in this novel, too. The mysterious woman that Shaw meets also makes the story more engaging. THE NEVER GAME is a great new book in a brand new series and I recommend the book warmly!
SUMMARY

From the bestselling and award-winning master of suspense, the first novel in a thrilling new series, introducing Colter Shaw.

"You have been abandoned."

A young woman has gone missing in Silicon Valley and her father has hired Colter Shaw to find her. The son of a survivalist family, Shaw is an expert tracker. Now he makes a living as a "reward seeker," traveling the country to help police solve crimes and private citizens locate missing persons. But what seems a simple investigation quickly thrusts him into the dark heart of America's tech hub and the cutthroat billion-dollar video-gaming industry.

"Escape if you can."

When another victim is kidnapped, the clues point to one video game with a troubled past--The Whispering Man. In that game, the player has to survive after being abandoned in an inhospitable setting with five random objects. Is a madman bringing the game to life?

"Or die with dignity."

Shaw finds himself caught in a cat-and-mouse game, risking his own life to save the victims even as he pursues the kidnapper across both Silicon Valley and the dark 'net. Encountering eccentric game designers, trigger-happy gamers and ruthless tech titans, he soon learns that he isn't the only one on the hunt: someone is on his trail and closing fast.
---
What do you think about this review?
Comments
No comments posted.

Registered users may leave comments.
Log in or register now!