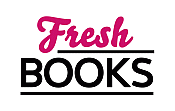 Cuddle up with a great read in November
Jeffery Deaver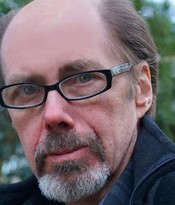 Photo Credit: Gunner Publications

A former journalist, folksinger and attorney, Jeffery Deaver is an international number-one bestselling author. His novels have appeared on bestseller lists around the world, including the New York Times, the Times of London, Italy's Corriere della Sera, the Sydney Morning Herald and the Los Angeles Times. His books are sold in 150 countries and have been translated into over twenty-five languages. He has sold 50 million books worldwide.
Log In to see more information about Jeffery Deaver
Log in or register now!
Series
Lincoln Rhyme | Colter Shaw
Books:
Hunting Time, December 2022
Colter Shaw #4
Hardcover / e-Book
The Midnight Lock, November 2022
Mass Market Paperback / e-Book
The Final Twist, April 2022
A Colter Shaw Novel
Mass Market Paperback / e-Book
The Midnight Lock, December 2021
Lincoln Rhyme Series #15
Trade Size / e-Book
The Midnight Lock, December 2021
Lincoln Rhyme Series #15
Hardcover / e-Book
The Final Twist, May 2021
Colter Shaw #3
Hardcover / e-Book
The Goodbye Man, April 2021
A Colter Shaw Novel #2
Mass Market Paperback / e-Book
The Goodbye Man, May 2020
Colter Shaw #2
Hardcover / e-Book
The Never Game, April 2020
Colter Shaw #1
Mass Market Paperback / e-Book (reprint)
The Never Game, May 2019
Colter Shaw #1
Hardcover / e-Book
The Burial Hour, September 2018
Mass Market Paperback
The Cutting Edge, April 2018
Lincoln Rhyme #14
Hardcover / e-Book
The Skin Collector, December 2016
Mass Market Paperback
The Kill Room, December 2016
Mass Market Paperback
The Steel Kiss, December 2016
Mass Market Paperback
The Steel Kiss, March 2016
Lincoln Rhyme #12
e-Book
No Rest For The Dead, July 2012
Paperback / e-Book
Xo, June 2012
Kathryn Dance #3
Hardcover / e-Book
Carte Blanche, June 2011
James Bond
Hardcover
No Rest For The Dead, April 2011
Hardcover
Edge, November 2010
Hardcover / e-Book
The Burning Wire, June 2010
Lincoln Rhyme #9
Hardcover
Thriller 2: Stories You Just Can't Put Down, May 2010
Paperback
Watchlist, January 2010
Hardcover
Roadside Crosses, June 2009
Kathryn Dance #3
Hardcover
Thriller 2: Stories You Just Can't Put Down, June 2009
Hardcover
The Bodies Left Behind: A Novel, November 2008
Hardcover
The Broken Window, June 2008
Lincoln Rhyme
Hardcover
The Sleeping Doll, June 2007
Hardcover
The Cold Moon, June 2007
Lincoln Rhyme Series, #7
Paperback (reprint)
Transgressions: Volume 1, August 2006
Paperback
The Cold Moon, May 2006
Lincoln Rhyme Series - #7
Hardcover
Twelfth Card, April 2006
Lincoln Rhyme Series - #6
Paperback (reprint)
Garden of Beasts, January 2005
A Novel of Berlin 1936
Paperback (reprint)
The Vanished Man, July 2004
Lincoln Rhyme Series - #5
Paperback (reprint)
Praying for Sleep, May 2004
Paperback (reprint)
The Stone Monkey, January 2003
Lincoln Rhyme Series - #4
Paperback (reprint)
Speaking in Tongues, October 2002
Paperback (reprint)
Mistress of Justice, April 2002
Paperback (reprint)
The Blue Nowhere, February 2002
Paperback (reprint)
A Maiden's Grave, September 2001
Paperback (reprint)
The Empty Chair, April 2001
Lincoln Rhyme Series - #3
Paperback (reprint)
Hell's Kitchen, February 2001
Location Scout Mystery Series, #3
Paperback (reprint)
Hard News, January 2001
Rune Series, #3
Paperback (reprint)
Bloody River Blues, December 2000
Location Scout Mystery Series, #2
Paperback (reprint)
Death of a Blue Movie Star, October 2000
Rune Series, #2
Paperback (reprint)
Shallow Graves, September 2000
Location Scout Mystery Series, #1
Paperback (reprint)
Manhattan Is My Beat, June 2000
Rune Series, #1
Paperback (reprint)
The Devil's Teardrop, April 2000
Paperback (reprint)
The Coffin Dancer, March 1999
Lincoln Rhyme Series - #2
Paperback (reprint)
The Bone Collector, August 1998
Lincoln Rhyme Series - #1
Paperback (reprint)
The Lesson of Her Death, March 1994
Paperback (reprint)
More Twisted, November 0000
Hardcover

Videos
Click Title to Play
The Burning Wire