"A shocking thriller that leaves you speechless!"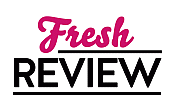 Reviewed by Teresa Cross
Posted March 19, 2020

This is a suspense that is not easy to forget. GRACE IS GONE will take you through so many emotions with non-stop reading. This novel by Emily Elgar is inspired by a true story. The secrets of one family in this thriller are astonishing as you read each chapter. But they are not easily revealed until the end. Then it leaves stunned and speechless. Elgar took her idea from real life and made an amazing bestseller in my opinion.
This story about a devoted mother, Meg and her daughter, Grace, who is wheelchair-bound and very sick starts out already in horror. Meg lives raising her daughter while in fear of her ex-husband who has tried to kidnap Grace before. One day Meg is found beaten to death with Grace missing. Only her wheelchair is all that is found of her. It looks like her ex finally accomplished his threats. Cara, their neighbor who is just a few years older than Grace finds Meg's body and now wants to find answers to where Grace may be.
Journalist, Jon Katrin, hears about the kidnapping and knows he should stay away from this story and not get involved again. Years ago, he wrote a story about the mother and daughter and sided with the father, which left the whole town unhappy with him. He now wonders how he could have been so wrong about Grace's father and can't seem to help himself from getting involved again. He teams up with Cara, and together they find truths about Grace and her family that leaves them all in disbelief.
GRACE IS GONE is a story that probably happens in real life more than we might know. This thriller is wonderfully written and gave away no surprises that came at the end. Emily Elgar is an amazing thriller writer who has the talent of keeping her reader on the edge of their seats.
SUMMARY
A small town's beloved family.
A shocking, senseless crime—and the dark secret at the heart of it all.
Everyone in Ashford, Cornwall, knows Meg Nichols and her daughter, Grace. Meg has been selflessly caring for Grace for years, and Grace—smiling and optimistic in spite of her many illnesses—adores her mother. So when Meg is found brutally bludgeoned in her bed and her daughter missing, the community is rocked. Meg had lived in terror of her abusive, unstable ex, convinced that he would return to try and kidnap Grace…as he had once before. Now it appears her fear was justified.
Jon Katrin, a local journalist, knows he should avoid getting drawn back into this story. The article he wrote about Meg and Grace caused rifts within his marriage and the town. Perhaps if he can help find Grace, he can atone for previous lapses in judgment. The Nichols' neighbor, Cara—contending with her own guilt over not being a better friend to Grace—becomes an unexpected ally. But in searching for Grace, Jon and Cara uncover anomalies that lead to more and more questions.
Through multiple viewpoints and diary entries, the truth about Grace emerges, revealing a tragedy more twisted than anyone could have ever imagined…
---
What do you think about this review?
Comments
No comments posted.

Registered users may leave comments.
Log in or register now!