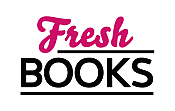 June blooms with love and intrigue
"A new danger is after the Tri-Counties...."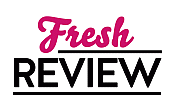 Reviewed by Debbie Wiley
Posted March 18, 2020

Mercy Thompson Hauptman is troubled… but things are about to get even worse. Lately, her mate and Alpha wolf, Adam Hauptman, has been emotionally distant, an unusual rarity for a werewolf. There's also dissension within the pack over Adam's daughter, Jesse, and his ex-wife, Christy. Meanwhile, a dangerous escapee from Underhill is roaming around in their territory and the havoc this fae can create is disastrous. Never mind that another wolf pack has moved in and wants to take over the Tri-Cities territory. Can Mercy help Adam while keeping the Tri- Counties safe from harm?
Smoke… it's something that has scared me ever since seeing the movie, Godzilla and the Smog Monster, as a small child, never mind what Stephen King did with fog (and yes, I know smoke and fog are different but in the air they look similar). Patricia Briggs takes the idea of smoke and a monster and crafts one heck of a phenomenal urban fantasy tale! I love that she puts her own twist to the smoke monster, and the identity of the Fae behind it all is quite fascinating.
Mercy is always a kick-butt heroine but in SMOKE BITTEN we see her loyalty and compassion tested more than ever. I love that she remains true to her values even when she is questioning everything around her. This is even more obvious when Adam himself is withdrawing from Mercy in an attempt to protect her, but Mercy is a fighter and doesn't give in no matter the odds against her.
SMOKE BITTEN is the twelfth book in the Mercy Thompson series, and wow, this series just keeps getting better and better! Patricia Briggs is a master of the urban fantasy genre and Mercy Thomas Hauptman is one of the greatest characters every crafted in the genre. If you love urban fantasy and haven't read a book in the Mercy Thompson series, then what on earth are you waiting for? Grab one now- you won't regret it!
SUMMARY
Mercy Thompson, car mechanic and shapeshifter, faces a threat unlike any other in this thrilling entry in the #1 New York Times bestselling series.

I am Mercedes Athena Thompson Hauptman.
My only "superpowers" are that I turn into a thirty-five pound coyote and fix Volkswagens. But I have friends in odd places and a pack of werewolves at my back. It looks like I'm going to need them.

Centuries ago, the fae dwelt in Underhill—until she locked her doors against them. They left behind their great castles and troves of magical artifacts. They abandoned their prisoners and their pets. Without the fae to mind them, those creatures who remained behind roamed freely through Underhill wreaking havoc. Only the deadliest survived.

Now one of those prisoners has escaped. It can look like anyone, any creature it chooses. But if it bites you, it controls you. It lives for chaos and destruction. It can make you do anything—even kill the person you love the most. Now it is here, in the Tri-Cities. In my territory.

It won't, can't, remain.

Not if I have anything to say about it.
---
What do you think about this review?
Comments
No comments posted.

Registered users may leave comments.
Log in or register now!