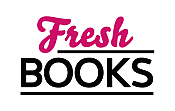 April showers us with great reads! Stay safe!
"A must-read for fans of contemporary romance, great storytelling, and amazeballs characters!"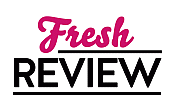 Reviewed by Miranda Owen
Posted March 12, 2020

Romance Contemporary | Romance Sports
LOVE HARD is the third book in Nalini Singh's "Hard Play" series. Although the two main characters in LOVE HARD never had any deep loathing for each other, I think this story might still appeal to readers who enjoy the "enemies-to-lovers" trope. The thing that has always connected Jacob Esera and Juliet Nelisi, has been the mother of Jacob's little girl and Juliet's high school BFF – Callie. After losing Callie to a sudden and tragic illness, Jacob and Jules went on with their lives as best they could, but in two completely different directions. Nalini Singh tells this story from alternating perspectives as she brings these people back together and have love take them by surprise. I love Nalini Singh's contemporary romances, and LOVE HARD has the stellar storytelling and well-rounded and fascinating characters I've come to expect from this author.
A wedding draws Jacob and Jules together for the first time in years. There, in their wedding party finery, they look at each other with new eyes and discover how much they've changed since high school. The physical attraction is instant. The more complex attraction and deeper feelings evolve over time. Having a young child to take care of shapes every decision Jacob makes, and makes him a little more cautious than he was as a teenager. Being abandoned, and generally treated shabbily by everyone in her life, has made Jules extremely self- reliant and strong. While they may have butted heads when they were younger, both of them are wowed by the people they've become. They aren't radically different than they were, but they've been shaped into wiser and more resilient versions of their younger selves. I love this book! Every character is so complex and interesting while also being likable. You care about these characters. There is a good chemistry between Jacob and Jules and Nalini Singh does pepper the story with enough sexual tension and steamy scenes to satisfy most romance fans, but what drew me was the character-driven love story.
LOVE HARD is a must-read for fans of contemporary romance, great storytelling, and amazeballs characters. There are no obstacles to this romance that feel contrived or obnoxious. Jules' ex is just a pathetic and emotionally draining selfish guy rather than criminal kingpin or comic book supervillain. The way Jules and Jacob support each other and look out for each other is heartwarming and great to see. The supporting characters in LOVE HARD make for a richer story, but don't clutter the narrative. I like how there are I look forward to Nalini Singh's next book.
SUMMARY
New York Times bestselling author Nalini Singh brings you the next sizzling story in her Hard Play contemporary romance series…

Jacob Esera, star rugby player and young single father, has worked hard to create a joyous life for his six-year-old daughter. After the death of his childhood sweetheart soon after their daughter's birth, all Jake wants is safety and stability. No risks. No wild chances. And especially no Juliet Nelisi, former classmate, scandal magnet, and a woman who is a thorn in his side.

As a lonely teenager, Juliet embraced her bad-girl reputation as a shield against loneliness and rejection. Years later, having kicked a cheating sports-star ex to the curb, she has a prestigious job and loyal friends—and wants nothing to do with sportsmen. The last thing she expects is the fire that ignites between her and the stuffed-shirt golden boy who once loved her best friend.

Straitlaced Jacob Esera versus wild-at-heart Juliet Nelisi? Place your bets.
---
What do you think about this review?
Comments
1 comment posted.
Re: A must-read for fans of contemporary romance, great storytelling, and amazeballs characters!

What a lovely review! Well considered and thoughtfully
written . I love this authors books and am looking forward
to reading it! Thanks.
(Kathleen Bylsma 11:57am March 17)
Registered users may leave comments.
Log in or register now!