"Will his past or present get her killed"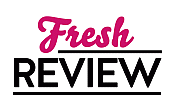 Reviewed by Annetta Sweetko
Posted March 9, 2020

SAVAGE BURN takes off just where Savage Hunger left off. In the middle of the street with Savage ready for a shoot out.
This is the second in author Lisa Renee Jones' Savage trilogy and this couple burns up the pages. Though this is a highly sensual read there is also a lot of touching and soul searching moments for both Rick Savage and Candace. She's the woman he left behind when he couldn't come back to her as a killer - the savage he was fast becoming under the tutelage of her father. Now with her father's, hers and ultimately Savage's lives in jeopardy he will put all his savageness into play.
Savage is a very complex man and the flashbacks and memories we get show that there is a tenderness that he still has inside him. He is a gruff man, who says whatever he damn well wants and with little concern in hurting someones feelings. The men he works with, the Walker Security team, who just barely keep him above the law, take his guff and still feel a camaraderie for him that only someone who has been through hell would understand. They have his back and will do whatever they can to protect him and Candace, for if feels so much for her, then she is family to them. Savage and Candace must find a way to do what they have to do so they can continue living. This time he's not ever going to let her go and Candace isn't going to let him run.
As with most of Ms. Jones' story lines, this is an erotic that is ultra steamy, but it isn't all there is to the story line. This is a book that deals amazingly well with various emotional moments, especially dealing with the past. Giving readers looks at who this couple was together, who they were apart and who, we hope, they will be together again.
Oh, yes, and the Queen of the Cliffhanger does it again. This one will really get you and I am sure Ms. Jones could hear the cries from everywhere over it. No one does this better and all we can do is wait for the finale and know it will be amazing ... just as SAVAGE BURN is a keeper and re-read!
SUMMARY
The second book in the Savage Trilogy...
My name is Rick Savage but they call me Savage for a reason. But savage that I am, there is only one woman who can tame the beast in me, one woman who sees the real man. I loved Candace. I lost Candace. Now my enemies have targeted her. For this, they will not survive. I'm back home to save her and win her back, no matter what the cost.
---
What do you think about this review?
Comments
No comments posted.

Registered users may leave comments.
Log in or register now!