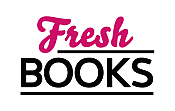 April showers us with great reads! Stay safe!
"An adventurous journey to save a kingdom from evil."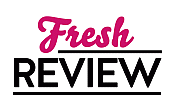 Reviewed by Rosie Bindra
Posted February 27, 2020

Raised as an orphan along with four other girls, Sorcha has finally come back to her family and taken her place as the Princess of Norveshka. When there is a mission to re-unite one of her adopted sister's with her Elvish mother, Sorcha demands to go along as protection. She knows how treacherous the Elves can be and refuses to let her sister go to the border alone. When Sorcha is captured by the Elves while trying to protect another, she finds out that not all Elves are as underhanded as she once thought.
The Woodsman is an elf on a mission. Hiding his identity from the corrupt powers that rule the kingdom of Woodwyn, he's been planning a rebellion for years. The one thing his plans didn't allow for though was an enchanting Norveshki princess. Seeing Sorcha bravely defend a fallen comrade, the Woodsman knows he has to help her escape her captors. Once he sets her free though, he fights with wanting to keep her for himself. With their world at the edge of war, Sorcha and the Woodsman are going to have to fight for more than themselves if they want to be together.
Kerrelyn Sparks' HOW TO LOVE YOUR ELF is a book that fans have waited a long time for. The original Embraced series was dropped by the publisher but thankfully Kensington (yay!) picked it up so that we could all continue the adventures of the adopted sisters from the Isle of Moon. HOW TO LOVE YOUR ELF is book 4 in the series but the first book in the Embraced by Magic series from Kensington, so if you're planning on reading the whole series (which I highly recommend), know that there are 3 books prior to this one.
HOW TO LOVE YOUR ELF gives Robin Hood vibes tossed with some fantasy elements. Being a fan of the series, I was thrilled when the release of the fourth book was announced. The humorous banter between Sorcha and the Woodsman is entertaining and makes them quite lovable. The plot that's run through the series continues and we get some more information on the Circle of Five, the evil group that's trying to take over the five kingdoms in Aerthlan. My one gripe about this book would be that I wish we had gotten to see Sorcha do more with her Embraced gift. Given that she could control fire, it would have been nice to see her use it more than the two or three times she does over the course of the book. Compared to the other books in the series, I felt that Sorcha's embraced abilities were really underutilized. Beyond that, I really enjoyed Sorcha and the Woodsman's story. This is a series I fell in love with from the get go and I can't wait to see how Sparks wraps things up with Mauve and Brody's story in The Siren and the Deep Blue Sea. Rumour has it, Sparks is returning to her vampire series after this and will focus on the next generation, so lots of great things to look out for in the future. I can't wait.
SUMMARY
Raised in isolation on the magic-shrouded Isle of the Moon, five girls became five sisters. Now women, they are ready to claim their places in the world—and perhaps change it forever . . .

FLAME AND FORTUNE

Sorcha knew the mission was dangerous. Leaving the safe grounds of her brother's kingdom and parlaying with the elves across their border . . . well, treachery seemed at least as likely as true peace. But to support her sister, Sorcha would brave far more than the underhanded ways of the elves. Or so she thought, before she was taken hostage.

Of course, her captors didn't count on her particular abilities—or on the help of the Woodsman, the mysterious thief who made his home in the forest. He saw the battle from the trees, saw the soldier attacking against incredible odds to save a comrade—and then saw the valiant fighter revealed as Princess Sorcha of Norveshka. He can't tell if he wants to kidnap her or kiss her. But despite Sorcha's stubbornness, his inconvenient honor, and a rebellion on the cusp of full war, something burns between them that neither can let go . . .
---
What do you think about this review?
Comments
No comments posted.

Registered users may leave comments.
Log in or register now!