"Who will survive when the cuckoo vs human war begins?"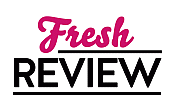 Reviewed by Debbie Wiley
Posted February 27, 2020

Young Adult Romance | Young Adult Fantasy
Sarah Zellaby hasn't left her home alone in five years, not since she'd used her abilities to help Verity and Dominic escape from the Covenant of St. George. Now she's determined to travel alone to Ohio to visit the rest of her adopted family there, including Artie Harrington. Sarah has been in love with Artie for as long as she can remember but she's sure the differences between their species are insurmountable. After all, cuckoos are known predators and Sarah's ability to exist peaceably among other species is an anomaly. However, everything Sarah and the rest of the family (the Prices, Harringtons, and Bakers) think they know about cuckoos is about to change after an encounter with another cuckoo sets Sarah down a dangerous path. Can Artie and the rest of the family help Sarah or will the coming war between cuckoos and humans destroy them all?
I have been waiting for this book ever since Seanan McGuire introduced us to Sarah and her species, the cuckoo (also called Johrlacs) and wow, was it ever worth the wait! I love that we get to delve into such a unique species like the cuckoo as we learn about their biology. If you'd asked me prior to reading IMAGINARY NUMBERS if I'd still like a character after finding out that their biology is more akin to a parasitic wasp than human, my answer would have been a definitive no, but Seanan McGuire works her magic and makes it all work.
One of the other aspects I really like about IMAGINARY NUMBERS is how math plays such a significant factor in the overall story line. I love that Artie and Sarah have bonded over their shared nerdiness and it's intriguing to see how math is interwoven into the story line. One of the lines about numbers has to be my favorite ever as yes, numbers should just sit there quietly and think about what they've done- a line that will make far more sense as readers dive into this fascinating and intellectually stimulating urban fantasy.
IMAGINARY NUMBERS is the ninth book in the InCryptid series and can be read as a standalone. There is past history involving Sarah, but Seanan McGuire fills in the necessary backstory and IMAGINARY NUMBERS stands on its own merits otherwise. Making this transition easier is the fact that the InCryptid series changes points of view throughout the series and IMAGINARY NUMBER is the first book to feature a story line told from the perspectives of Sarah and Artie.
Seanan McGuire is one of my favorite urban fantasy authors and her InCryptid series is part of that reason. IMAGINARY NUMBERS is a stunning installment and one that every urban fantasy reader is sure to relish. I can't wait to see where Seanan McGuire takes us next as the cliffhanger ending has me anxiously waiting on the next book!
SUMMARY
Sarah Zellaby has always been in an interesting position. Adopted into the Price family at a young age, she's never been able to escape the biological reality of her origins: she's a cuckoo, a telepathic ambush predator closer akin to a parasitic wasp than a human being. Friend, cousin, mathematician; it's never been enough to dispel the fear that one day, nature will win out over nurture, and everything will change.

Maybe that time has finally come.

After spending the last several years recuperating in Ohio with her adoptive parents, Sarah is ready to return to the world--and most importantly, to her cousin Artie, with whom she has been head-over-heels in love since childhood. But there are cuckoos everywhere, and when the question of her own survival is weighed against the survival of her family, Sarah's choices all add up to one inescapable conclusion.

This is war. Cuckoo vs. Price, human vs. cryptid...and not all of them are going to walk away.
---
What do you think about this review?
Comments
No comments posted.

Registered users may leave comments.
Log in or register now!