"A classic love story with enough surprises and adventure to make it irresistible!"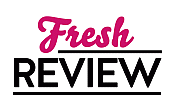 Reviewed by Miranda Owen
Posted February 1, 2020

Romance Historical | Romance Erotica Sensual
A RELUCTANT BRIDE is the first book in the "Shelley Sisters" series by Jess Michaels. I loved this story because it had many elements of a classic historical romance, but with a few surprises and an erotic edge. Anne, Juliana, Thomasina Shelley are triplets and extremely close. Anne Shelley is due to marry Jasper Kincaid, Earl of Harcourt, but she is less than ecstatic about it. Jasper isn't a bad guy but he needs a bride who comes with much needed funds in order to repair the damage his reprobate menfolk have done to the estate. When there's a spark between Jasper and Anne's sister Thomasina, the solution to the dilemma presented by a runaway bride becomes obvious.
There's lots to love about A RELUCTANT BRIDE. In many ways, Thomasina is a mild-mannered woman of her time but she is fiercely loyal to those she loves and she has more strength than she realizes. Rather than fade into the background and accept things as they are after her sister takes off, Thomasina fights for her sister as best she can, and she also supports her new husband emotionally. There are a few things I like about Jasper. Jasper is a man trying to undo the damage his father and brother have done, and live up to his obligations, without coming off as seeming like a pompous jerk. I love the way Jasper falls for Thomasina and the things he admires her for. It's also a huge plus in his favor that he is offended by his father-in-law's cringe- worthy attitude when it comes to his daughters, and the way he fights for his wife's interests. One of the conflicts that crops up, happens because Thomasina doesn't care for Jasper's leaving her out of the loop, but I respect that he can be reasoned with and takes his wife's feelings into account and acts accordingly. The whole "runaway sister" thing is a little bit PRIDE AND PREJUDICE, but Jess Michaels puts her own unique spin on it.
A RELUCTANT BRIDE is a classic love story with enough surprises and adventure to make it irresistible. The supposed bad guy has his perspective included in A RELUCTANT BRIDE, while still shrouded in mystery, and it's like book catnip for readers like me. At the end of this story, Jasper and Thomasina are floating on a cloud of happiness and love relatively speaking, but more questions abound when it comes to Thomasina's sister Anne. I can't wait to see what's in store for Anne and Juliana in future books!
SUMMARY
When the Jasper Kincaid, the Earl of Harcourt, offered to marry one of the infamous Shelley triplets, he was doing it for the dowry to refill his depleted coffers, not for anything so silly as love. But when he realizes it is Thomasina Shelley masquerading as his fiancée at their final engagement ball, not his true intended, a desire for her that he has been ignoring sparks. And when it becomes clear her sister has run away with another, an opportunity arises for a marriage with a much deeper connection.
Thomasina's feelings for Jasper have never been appropriate and she doubted the prudence of pretending to be his even for just one night. Once she's caught, everything escalates so quickly. Suddenly she's going to marry this stern, fascinating man who is not particularly pleased at her perfidy. Add to that her worry about where her wayward sister has gone and it's a recipe for both passion…and disaster.
As the two slowly grow closer, Jasper realizes his former fiancée's disappearance may have more to do with his own past than he originally realized. And the longer he keeps that from Thomasina, the more painful it will be when the truth comes out. Can they let each other close enough to fight together against the dangers right around the corner? And will they survive to meet the future they could have if they do?
---
What do you think about this review?
Comments
No comments posted.

Registered users may leave comments.
Log in or register now!