"Another action packed offering by renowned author Christine Feehan"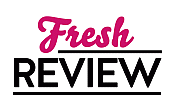 Reviewed by Annetta Sweetko
Posted January 30, 2020

Romance Suspense | Romance Paranormal | Romance Erotica Sensual
Isaak "Ice" Koval finds the one woman he never expects to find. The one woman who he knows belongs with him. She's an innocent and shouldn't belong to him, but Soleil Brodeur knows more than she lets on and soon leads Ice down VENDETTA ROAD to protect what is his.
Soleil looks like the girl next door but having met a stranger in the women's restroom who offers her help in escaping an abusive fiance, she finds herself taking her up on the offer. She unexpectedly winds up in a Las Vegas bar surrounded by bikers. When the Torpedo Ink members realize it had been Lana who offered the help, they are more than willing to keep her safe. Little do they know, they are about to run into something that is very unexpected, a particular nasty ring of con men is on the loose, but this family is more than capable of handling things and ending the danger.
VENDETTA ROAD is well-written with characters that come to life before the readers' eyes. In this offering, we get to watch Ice and Soleil meet and learn to love one another. It is interesting that she thinks she is manipulating him into marriage when it is Ice's idea almost from the start. They make an interesting couple, but I would have liked to know a bit more about her background. There seems to be a few empty spots that could have filled her character out more.
We revisit the men and women of Torpedo Ink and learn more about them as they move along and try to acclimate themselves to the world they find themselves in. These people, as children, had suffered horrific abuse of various kinds by teachers and trainers and stuck together to survive and become family. With Czar as the leader (who I got the feeling that he feels almost guilty about his part in their upbringing, when to those who have read these books we know it was all a matter of survival) they go above and beyond to rescue those who need them. Women and children are the weak spots of all members and they will fight whomever and however to rescue those in danger. All the while, looking as if they are only a motorcycle club, which most think of these men and women as being up to no good. The action is done with author Christine Feehan's usual flair that everything seems so real. You can almost hear the motorcycles and feel the wind blowing as they race past.
As much as I hate to admit VENDETTA ROAD is not my favorite of this series. I think the main problem is that there was too much sexual voyeurism for me. Don't get me wrong, I understand this is a biker group with more darkness due to their upbringing but having sex with people watching and even encouraging the girl to purposely catch the eyes of others (and then getting angry when the guy wants to join in on the fun) doesn't do it for me.
That aside, this is another well-written, fast-paced look into Ms. Feehan's biker world and wth the action and intrigue that always makes for a good read.
SUMMARY
Isaak "Ice" Koval is on a club mission when he sees a woman who stops him dead in his tracks. Soleil is a sweet, sexy, girl-next-door type. She's an innocent who should be nowhere near the rough-and-ready world of the Torpedo Ink motorcycle club. But Ice knows Soleil belongs with him—and he'll do whatever it takes to keep her.
After a life of drifting from one thing to the next, Soleil Brodeur is determined to take control of her life. When her breakup with her manipulative fiancé turns ugly, Soleil searches out the stranger who offered her a lifeline and ends up in a Las Vegas biker bar where she meets a gorgeous, dangerous man straight out of her most secret fantasies.
High on adrenaline, she finds herself falling faster than she thought possible. But Soleil knows little about the territory she's stumbled into, and even less about what it really means to be Ice's woman.…
---
What do you think about this review?
Comments
1 comment posted.
Re: Another action packed offering by renowned author Christine Feehan

Thanks for the heads up re the voyeurism. Almost sounds as
if she's borrowing a page from Laurell K. Hamilton's series.
Disappointing to hear but I'll still have to read the book.
(Kathleen Bylsma 5:33pm February 6)
Registered users may leave comments.
Log in or register now!