"You just never know what to expect..."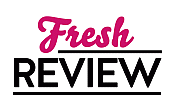 Reviewed by Sharon Salituro
Posted October 5, 2019

Caroline loved her life. She is married to Jason and together they have a daughter named Hannah. Caroline sees a man on the beach and has a feeling that he was going to rob the house. But no one would be able to guess what would happen next. . .
Caroline always felt that she had a perfect life. She now has a beautiful house on the beach and it's tim for the big house warming party. But Jason calls and says he doesn't think he can make it. No reason, just that he's busy. With a house full of people, Caroline is upset until Jason does show up. . . with a strange woman with him. It appears Jason is having an affair, and Caroline is devastated and embarrassed. The next day she is off to the lawyer's office.
Not wanting to return home right away, Caroline stops at a local bar. The same man she saw on the beach, Aidan, is there working. Aidan and Caroline strike up a conversation, and after a few drinks, end up in bed together.
After their night together, Caroline tries her best to stay away from him, but Aidan declares he's in love. He's so obsessed with her and begins to follow her everywhere, and he starts following her husband and daughter. Caroline realizes she's made a mistake. During a terrible storm, Caroline goes to her house but sees the door is wide open and it's clear someone has been in the house. Caroline is in fear for herself and for her family. . .
A STRANGER ON THE BEACH by Michele Campbell is full of a lot of suspense. The way everything comes together is not at all what I was expecting. I was hooked on this book from the minute I started it until the ending. Campbell sure knows how to get a person's attention from the get-go.
So if you are looking for a great mystery, you will love this book. Don't plan on doing anything for the rest of the day - you won't put it down.
SUMMARY
From the bestselling author of It's Always the Husband comes a novel about a love triangle that begins on a fateful night...
There is a stranger outside Caroline's house.
Her spectacular new beach house, built for hosting expensive parties and vacationing with the family she thought she'd have. But her husband is lying to her and everything in her life is upside down, so when the stranger, Aidan, shows up as a bartender at the same party where Caroline and her husband have a very public fight, it doesn't seem like anything out of the ordinary.
As her marriage collapses around her and the lavish lifestyle she's built for herself starts to crumble, Caroline turns to Aidan for comfort...and revenge. After a brief and desperate fling that means nothing to Caroline and everything to him, Aidan's obsession with Caroline, her family, and her house grows more and more disturbing. And when Caroline's husband goes missing, her life descends into a nightmare that leaves her accused of her own husband's murder.
A Stranger on the Beach is Strangers on a Train meets Fatal Attraction in Michele Campbell's edge-of your-seat story of passion and intrigue.
---
What do you think about this review?
Comments
No comments posted.

Registered users may leave comments.
Log in or register now!