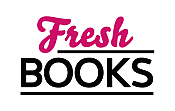 Sweet Romance + Thrilling Intrigue = February Best Reads
"For her his "bad boy" is released with a vengeance!"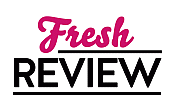 Reviewed by Annetta Sweetko
Posted September 23, 2019

Brigid Banaghan is a talented hacker working for the Deep Ops unit and carrying a number of secrets, especially the problem that arose after being caught hacking, accidentally, a government site. She isn't about to reveal anything on the "renegades" she works with. She's come to respect these people and feels close to them. It is too bad that Raider Tanaka isn't a bad boy, which is her type of man, because she finds she has FALLEN for the guy.
Raider is Brigid's handler and bodyguard, but he finds he wants to do more than just guard her body. He's confused to why he was sent in for this duty, but when her father is named in an investigation, he begins to understand. Brigid is about to have a partner, in fact, a fiancé as they go undercover together. Can the undisciplined, unpredictable hacker and the control freak, get along long enough to fool anyone? Things happen that causes Raider to unleash his much hidden bad boy persona when someone dares to put Brigid in danger.
The first thought that came into my mind after finishing FALLEN was ... WOW - what a ride that was! I was fascinated by the way Brigid's secret was spilled and how everyone reacted but were right there when she needed them, apologetic and remorseful after the boss reassured everyone that she was always one of them. Raider needed a bit of a kick in the behind, but when she is kidnapped along with news reporter Dana (Wolfe's, sort of, love interest), he fears he will be too late and kicks himself for not immediately letting her know how he felt. Of course, he was in time and the way he straightens out the idiot feds who had terrorized Brigid and want to shut down the unit makes up for a lot.
The one thing I have learned to expect, and never been disappointed with a Zanetti book is the characters are always realistic. The heroes are flawed, less than perfect, which means they are occasionally stupid; with heroines who are strong, maybe a little fearful, but will stand up for those they care about; quirky, funny, "I got your back" co-workers; unlikable "good" guys, as well as bad guys you really want to see get their comeuppance, are all rolled into amazing reads. The danger and intrigue the team deals within FALLEN is a mob-connected human trafficking with a guilty as sin politician thrown into the mix.
FALLEN is action-packed, full of intrigue, mystery, danger, drama, fights, and fury, with side touches of a Kat in a Wolfe's pocket and the alcohol loving and dancing to Metallica dog, Roscoe. I believe readers will absolutely love this addition to her Deep Ops series. And just so you don't think FALLEN is only an action/suspense novel, there is an amazingly steamy, yet incredibly sweet romance that burns the pages. FALLEN is another winner for Ms. Zanetti and her fans.
Learn more about Fallen
SUMMARY
Too quiet. A talented hacker who got caught, Brigid Banaghan is now forced to work with a secret Deep Ops unit. But she won't reveal any more to these renegade Feds than she has to. Especially not to Raider Tanaka, her control freak of a bodyguard and handler. It's enough that his body is tensed for action and his heated gaze is always on her . . .

Too sharp. Raider knows there's more to his new assignment than he's been told. Why send a deadly agent of his experience to guard a computer genius—even a gorgeous, unpredictable, undisciplined one? But when Brigid's estranged father is named in an investigation into Boston's organized crime, Raider's mind switches onto high alert, just like his senses . . .

Too close. To clear her father's name, Brigid needs Raider's help. The Unit's idea that she bring a straight-laced Fed in as her "fiancé" won't fly, though—not unless Raider can release his inner bad boy and become the rebel Brigid can't resist . . .
---
What do you think about this review?
Comments
No comments posted.

Registered users may leave comments.
Log in or register now!