"He can't save her from himself, but he can save her."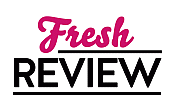 Reviewed by Annetta Sweetko
Posted September 5, 2019

Emma Jane Preston is only trying to put her life back together after her separation but finding out her soon to be ex-husband has racked up numerous debts and threatens her very home leave her in a panic of losing it. She has no way of knowing that her future will be filled with amazing if not LETHAL NIGHTS with her very own Dragon.
Ilya Dragonovich's past is steeped in darkness, touched by evil, but that does not stop him from protecting those who need it most. He makes a deal with Emma to save her house, turning it into a safe house for Brute Force Security Agency. All she has to do is keep it a secret. He also plans to end her husband's spending habits that keep adding to her debt. He wants nothing more than to be with Emma Jane, but will not put her in danger. However, when danger explodes around her, he comes running and will do everything he can to protect her. He's done protecting her from himself, Emma Jane is going to be his.
LETHAL NIGHTS is a fantastic, consuming, face fanning read. Fans of author Lora Leigh's Brute Force series have already met this couple and in this offering, they finally get their HEA. I loved how Emma pretended not to be afraid of Ilya, whom she had taken to calling Dragon and kept commenting on the dragon tattoo on his face. She claimed it was winking and flirting with her and every time she mentioned that dragon he would become a bit flustered. As you read LETHAL NIGHTS you will find why the dragon means so much to him and why it is on his face.
I thought it was kind of cute that Ilya really did try to stay away from Emma, knowing that his past could and would put her in danger, though he had to help her out when he learned her ex was causing her so much trouble. When she is attacked he is there and nothing is going to make him leave. There are a few moments that will have you laughing, especially when Emma puts up a fight or when the ex breaks in and mentions her sexual desires that he thinks she needs psychological help with because they aren't natural - Ilya finds them just right by the way. I found the ending a bit of a surprise, though it had been hinted to, it really comes out of nowhere. . . and yes you will have to read this action-packed read to find out what happens.
If you want a steamy--and I do mean steamy--romance; a hero that takes no prisoners; a heroine who is re-learning who she is and her strength; action, danger, intrigue, and a sexy, flirty dragon tattoo then get your hands on LETHAL NIGHTS.
SUMMARY
#1 bestselling author Lora Leigh turns up the heat in her latest novel of high-stakes passion and persuasion featuring the men of Brute Force.
Ilya Dragonovich is no stranger to the dark side. As a safe-house owner for security agency Brute Force, Dragon knows that the battle line between good and evil runs through the heart of every man—and, sometimes, a beautiful woman…
Emma Jane Preston needs help. After her marriage crumbled, she believed she could get back to a normal, happy life. But now she needs the kind of protection that comes at a cost—one that only someone like Dragon can provide. But can Emma Jane trust this handsome, undercover operator to keep her safe when she is in danger of falling into the arms of the deeply seductive, fiery Dragon. . .and never letting go?
---
What do you think about this review?
Comments
No comments posted.

Registered users may leave comments.
Log in or register now!